A fireplace adds warmth, charm and a relaxed atmosphere. There is nothing that can provide as much of a cozy welcome as a glowing fireplace. However, what if you don't want to chop wood and you can't stand the smell of those fake logs?

I found fireplaces at Acquaefuoco that use bio-ethanol which makes them safer and eco-friendly. The fireplace will burn for many hours with very little clean burning fuel or maintenance. The Italian manufacturer has designs that are extremely innovative and modern. There is no need to install a chimney flue, so every room could have a fireplace! Their construction is of glazed, lacquered or powder varnished steel sheets and some also have glass.

In this fireplace collection, the contradictory natural elements of water and fire are recreated in the designs. The website explains that the "mental preparation stimulates right-brain activation hemisphere = feelings, appreciation, imagination, good preparation and more."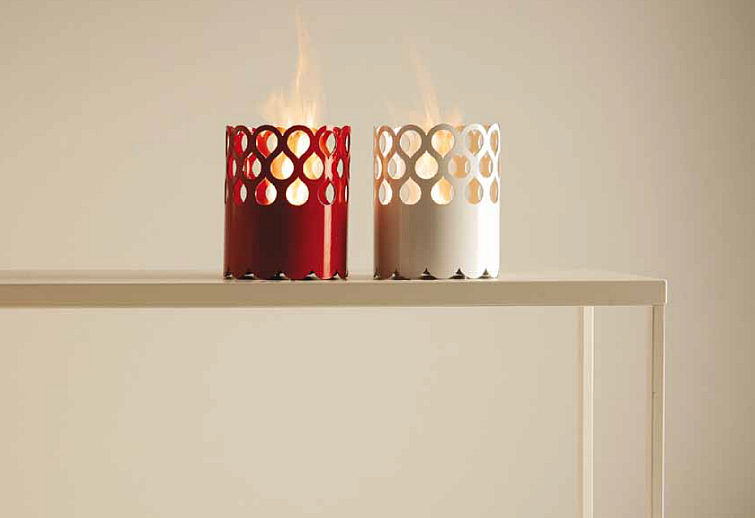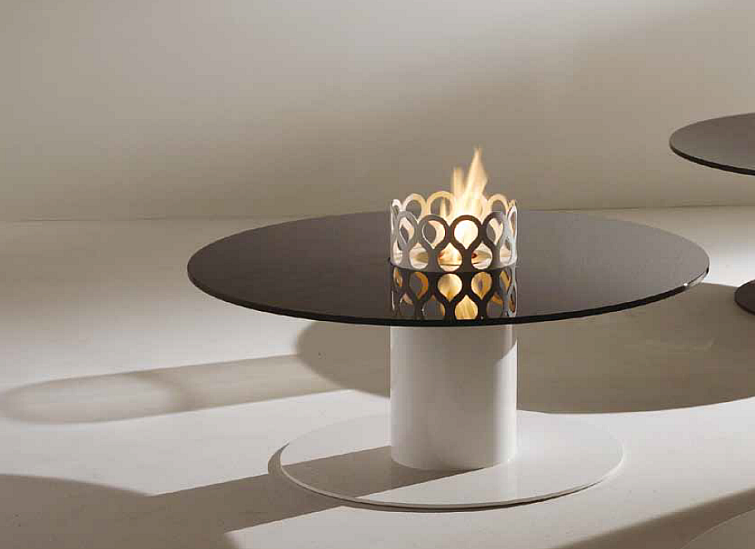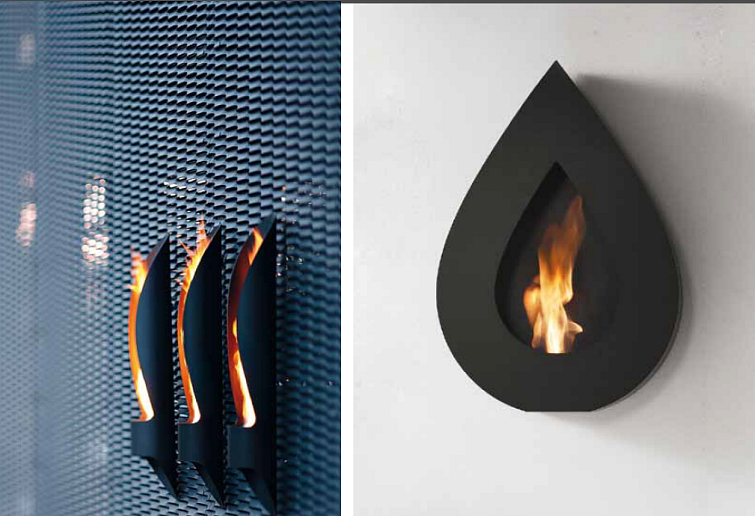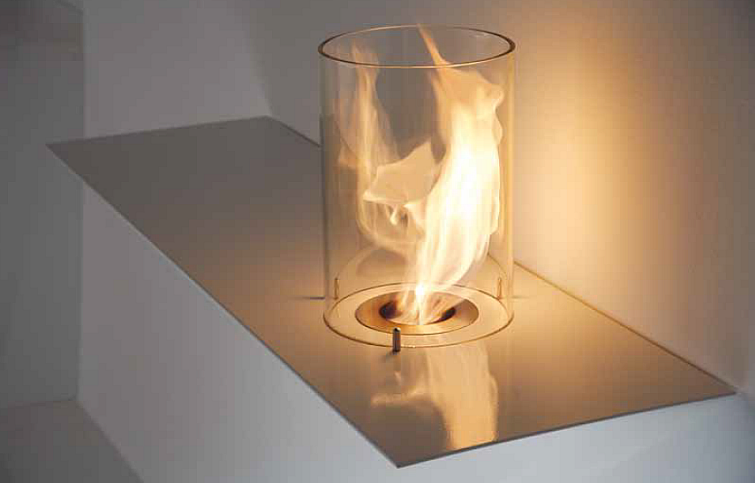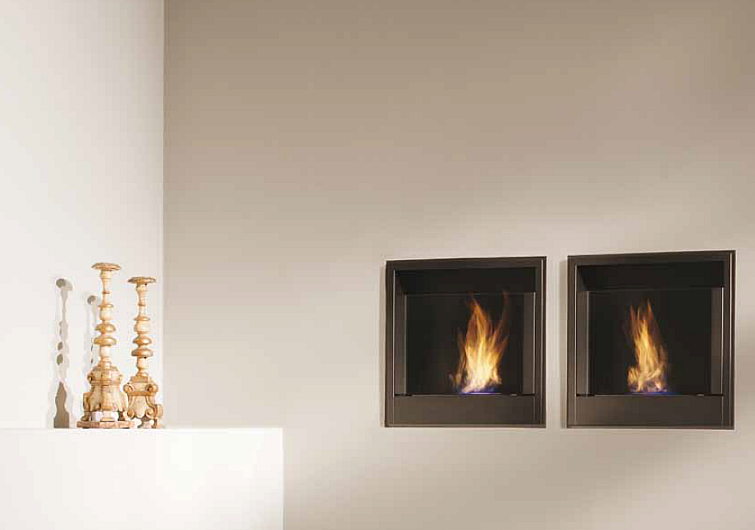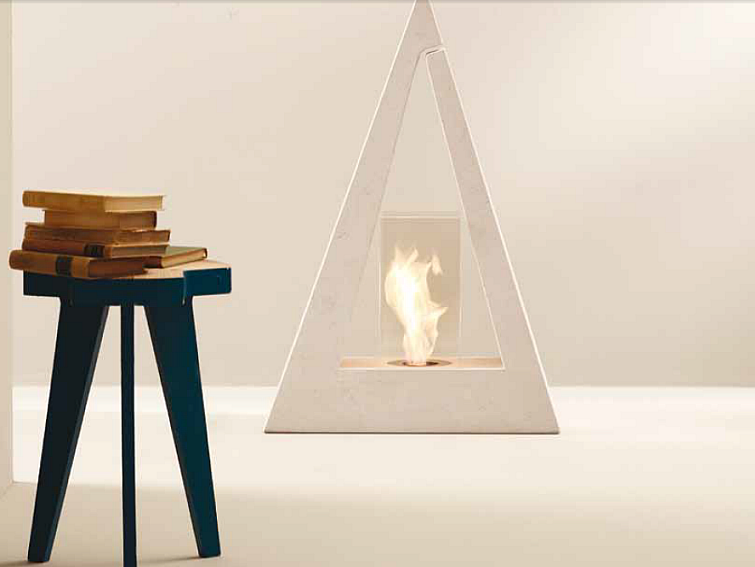 Gorgeous!

Don't you think the fireplaces would look good in the loft or tiny home? I know they would look great in an earth house! I like them all, but I think my favorite is the small cylindrical style shown in the last photo. Which Acquaefuoco fireplace do you like the best?