German artist, Anja Markiewicz, manipulates paper into super tiny shapes such as a flower, pig, horse, swan, fish, cow and so much more. She has called it her nano origami because the finished pieces are extremely small – much smaller than regular origami.
Origami actually means "folding" (ori-) "paper" (-gami) and Markiewicz uses her hands and a toothpick to fold the paper into paper sculptures that are simply amazing in their detail. I dare say that she has patience.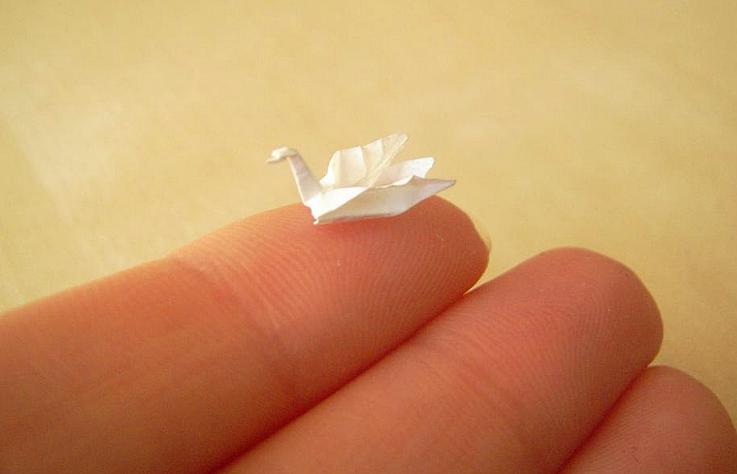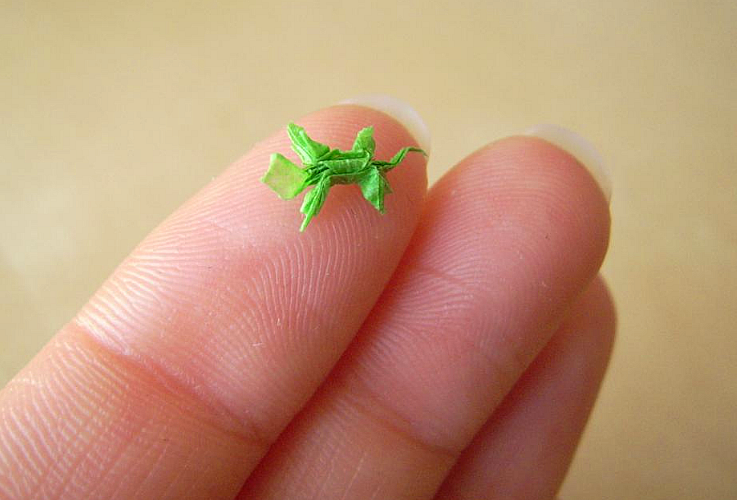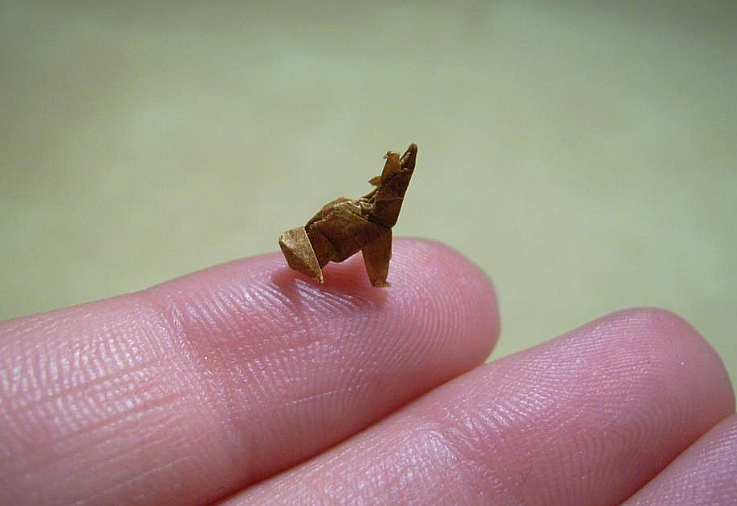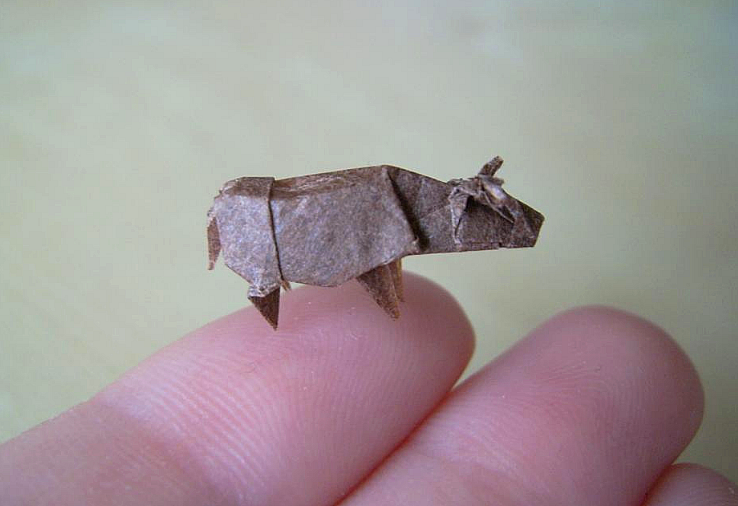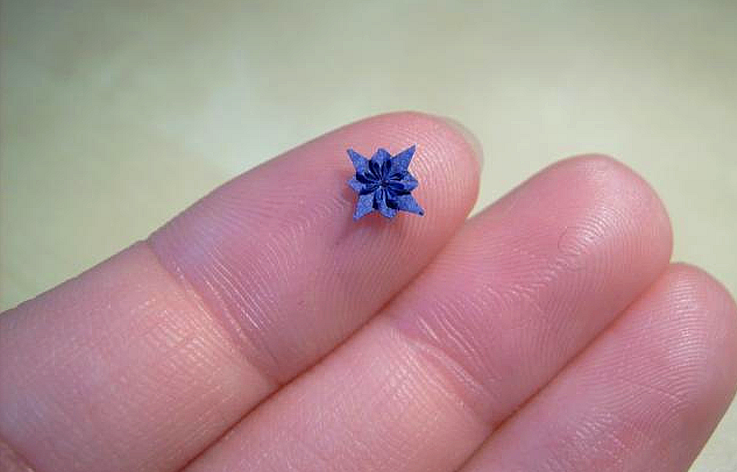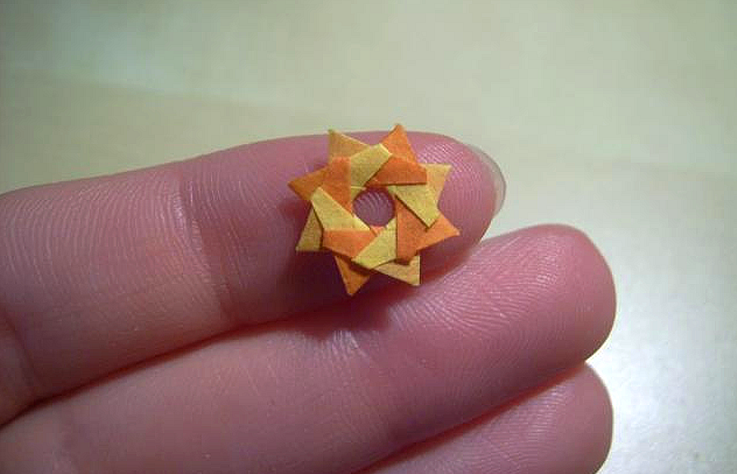 Can you guess why this is my favorite? (grin)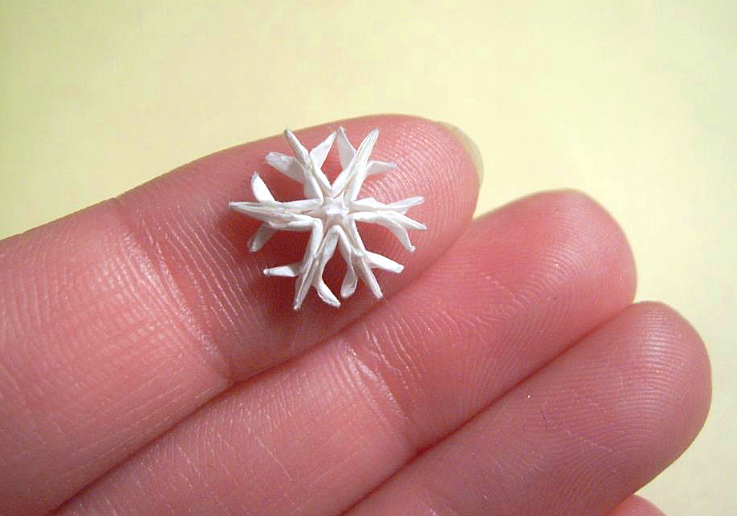 Markiewicz even sells some of her nano origami encased in bubbles. There are key chains, jewelry and mobile phone charms at a very small price.
Hey my little arachnophobic daughter…Would you like me to buy you one of these pieces?
(wicked evil grin)