Happy Birthday to me!
Happy Birthday to me!
Happy Birthday to me-e-e-e!
Happy Birthday to me!
Guess what?

Yep, today is my birthday!

My mother's birthday is also this month, so my sister and brother-in-law took us out to celebrate!

I bet you can't imagine what we did (smile)

Eat!
The big question was where were we going to dine. Mom is a steak lover and I will eat just about any food, so we chose the Longhorn Steakhouse.
I love the rustic interior with the skulls and saddles!
Right above our table was an antler chandelier and I loved it!!
Once the bread and spinach/artichoke dip appetizers got to the table, there was a flurry of movement and…
before a few minutes had passed…
the bread was nearly gone!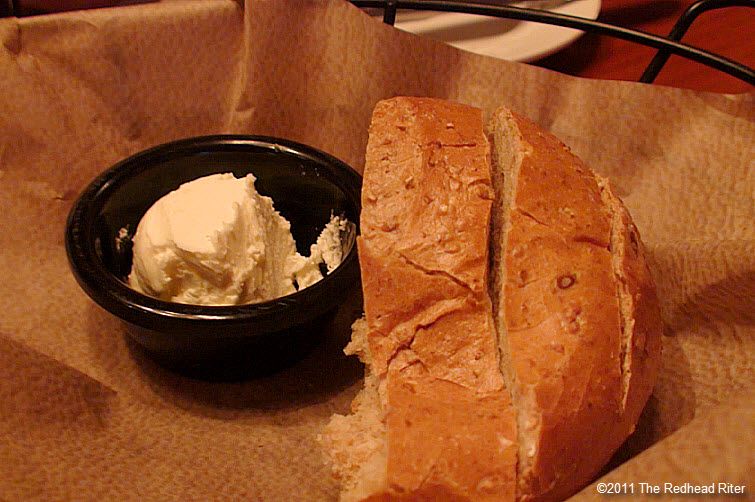 I ordered a Caesar salad which had big pieces of cheese and plenty of dressing.
Needless to say, it tasted delicious!
After the salad, it was time for the entrees and I had chosen the LongHorn Salmon which was a fresh, hand-cut salmon, grilled using a secret bourbon marinade, served over rice with a side of fresh cut green beans.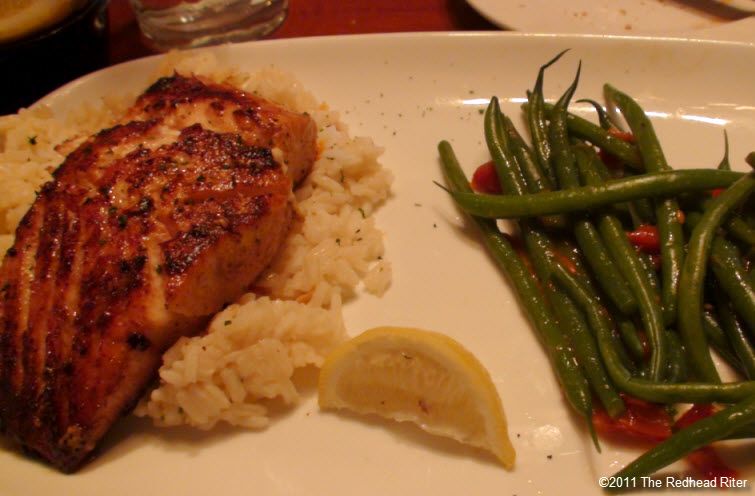 The salmon was so flaky, juicy and delicious. Everyone else had steak, but that's just not my thing.
After lots of great conversation and delicious food, it was time for dessert.

My sister ordered a Caramel Apple Goldrush LongHorn Specialty. Let me tell you about it…Apples tossed with cinnamon, butter and brown sugar baked in a golden pastry shell and served warm with vanilla bean ice cream and Maker's Mark® bourbon-caramel sauce.

Looks good doesn't it?
But wait!

You haven't seen my dessert yet!!

I ordered the Mountain Top Cheesecake which was the New York style cheesecake with strawberries and whipped cream.
Go ahead and say it….

Delectable.

Gorgeous.

Smooth.

Delicious.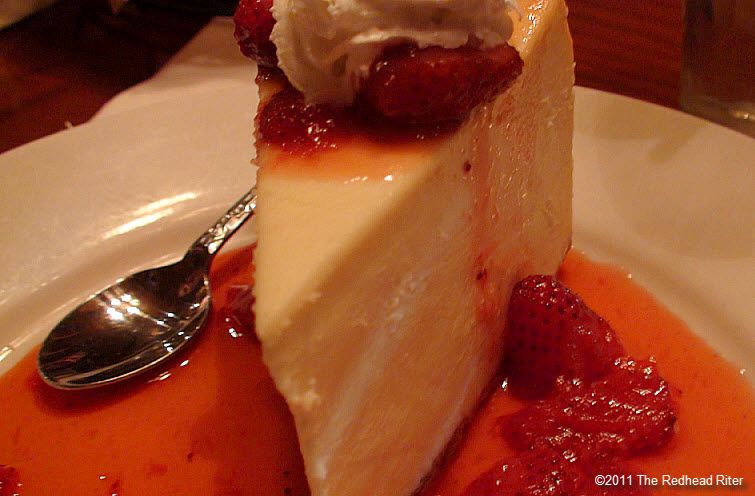 It was so perfect.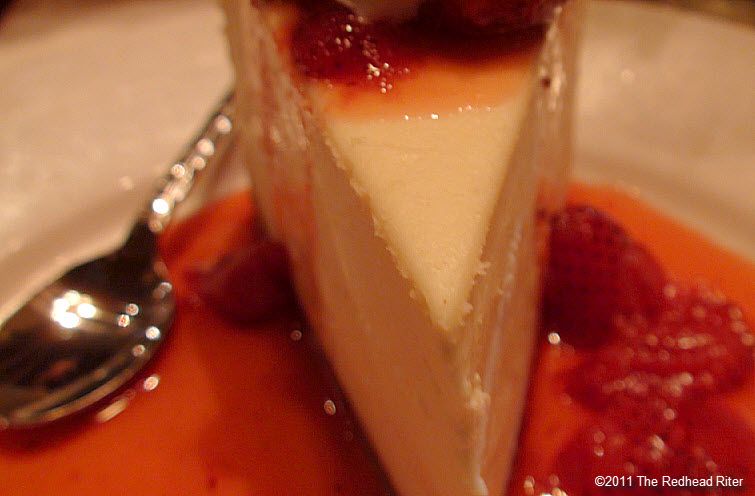 Cheesecake is one of my all time favorite desserts.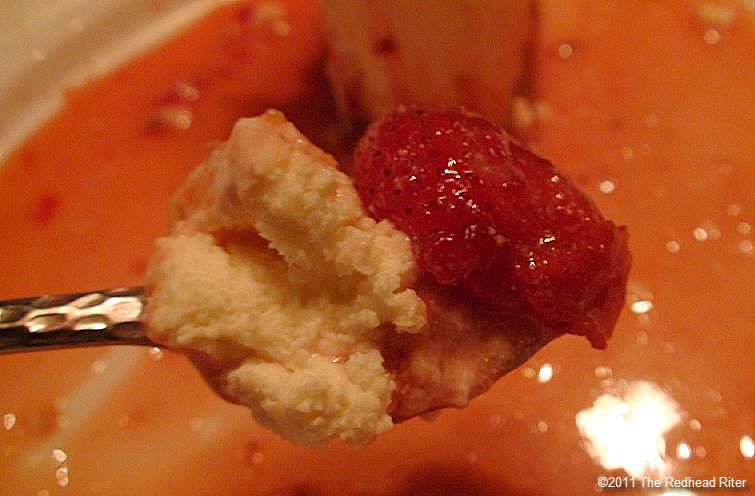 And everyone knows that when it is my birthday, It's All About Me!
Well, at least one day of the year it's all about me (wink)