Ever since the Daniel Boone television show played on my parent's black and white television set, I have been in love with log cabins. I'm not really sure if it is the rustic look, the homey feel, a combination of both or if I played with Lincoln Logs too much, but regardless of the reason, I find a log home very appealing.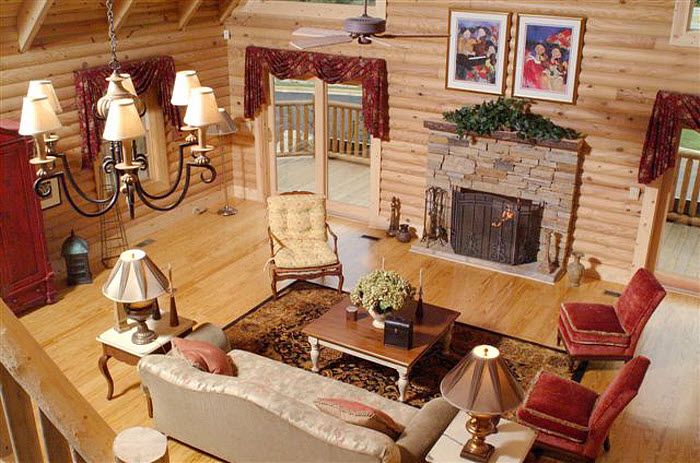 Cons of a Log Cabin or Log Home
Until researching log cabins, I had a very romantic view of owning one. You know the one – warm, cozy fireplace reflecting on big wood logs that NEVER need attention because they are big trees!
Hmph…Boy was that part of that vision dispelled quickly when I read about the maintenance required. So to help you make a well thought out choice for your home construction, here is a realistic list of the negatives to building and owning a log cabin or log home:
Termites, beetles and carpenter ants will make their homes and/or feed on the wood
Carpenter bumble bees. woodpeckers
Cracking and popping when the logs are new
Complicated to wire with electricity
Western cedar logs are better and more expensive
Full log homes have no insulation – It is really hot in the summer and really cold in the winter without conventional systems in place
A log wall is a solid mass and since there is no insulated space, R-Value does not apply correctly
When the logs shrink, you have to keep caulking between them
Shrinkage can be from 1/2 inch to 3 inches or more
They have to be stained/sealed every 3-5 years to protect the wood; to fight moisture buildup or prevent the wood from drying out to avoid the logs from decaying or splitting
The stain/sealant is expensive
It is often hard to sell a log home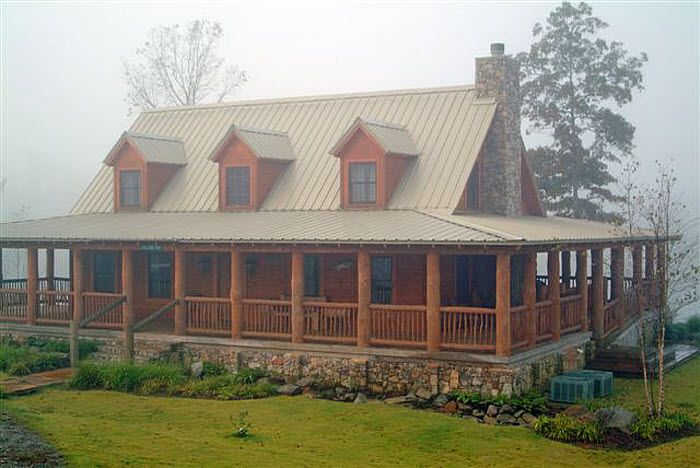 Pros of a Log Cabin or Log Home
Although my list for the negatives of owning a log cabin or log home was substantial, there are some definite positives about owning one too:
Split white pine is relatively inexpensive
1/2 log home is extremely insulated
1/2 logs are anchored to regular studs, thus shrinkage is not a problem
Easier to get financing for a 1/2 log home
Log walls are natural sound insulators
The inside walls can be finished with wall board to enable surfaces to be be papered or painted
"Greener"
Prestigious and beautiful aesthetic appeal
Energy efficient with conventional heating and air conditioning in place – 2.5% to over 20% more energy efficient if built and caulked properly compared to an identical wood-frame home
Cozy,"warm" and relaxing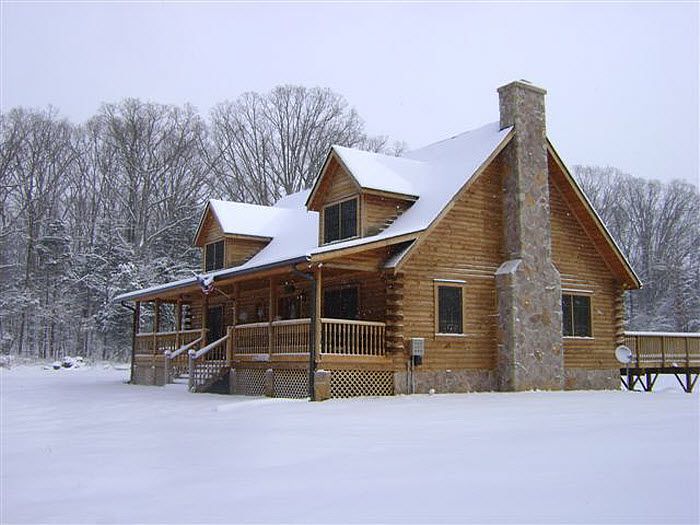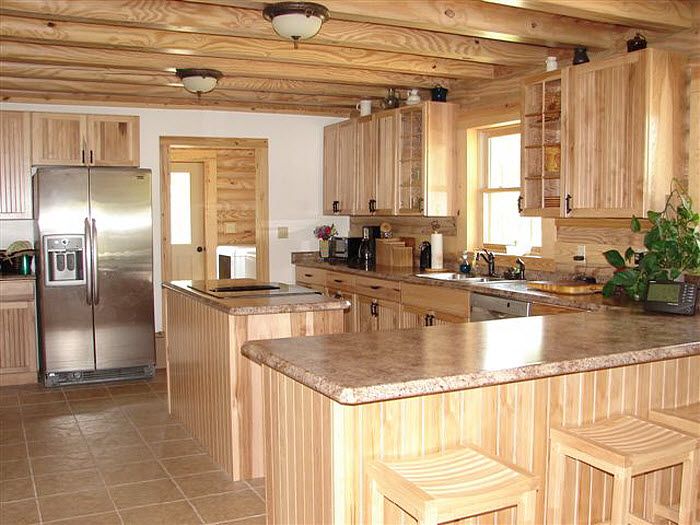 Owning a Log Cabin or Log Home
After taking all of the above into mind, I have to say that having a log home may not be maintenance free, but it is still a romantic choice.
Upon further reflection, I also think I figured out another reason why I love log homes.
My grandfather worked in or owned a lumber and building supply company during most my life. Gran-Gran was a whiz with numbers and could calculate things in his head that would boggle most people. Many weekends and summer vacations I would be with him as he tallied up all the lumber in the warehouse…in his head.
Do you think I was impressed back then? Heck yeah and I still marvel at his wonderful mathematical brain. Gran-Gran gave me the confidence to not be intimidated of numbers. Hours spent playing with the adding machine and pretending to keep records in the ledger books, inspired me.
So on those walks through the warehouse, not only did Gran-Gran leave an indelible impression on my young mind, but the smell of all that lumber permeated every cell in my body. The earthy, clean smell of wood is intoxicating to my senses. Nothing can compare to the feel and look of lovingly polished wood in a piece of furniture or as part of a log home or log cabin.
Romantic? Yeah. I'm still totally enthralled with a log cabin and still have a lovely image of being stretched out on a big fluffy rug in front of a blazing fireplace in the middle of a cozy log cabin home.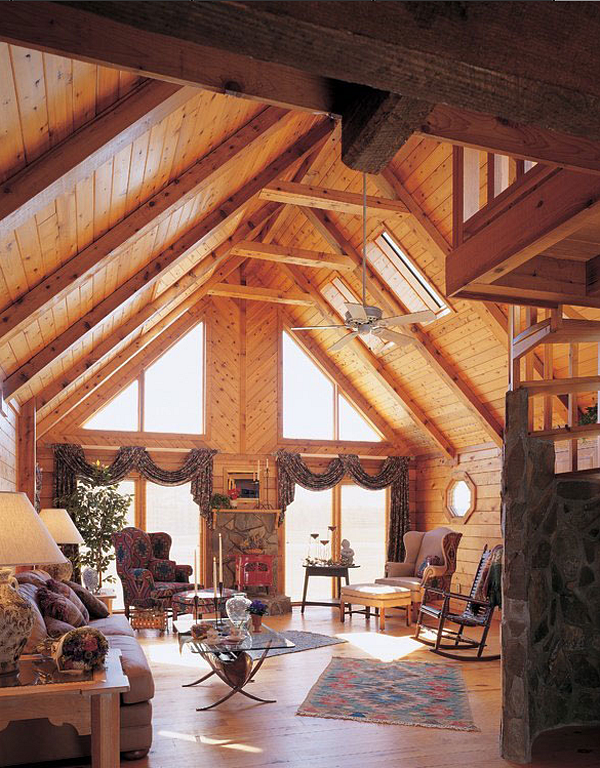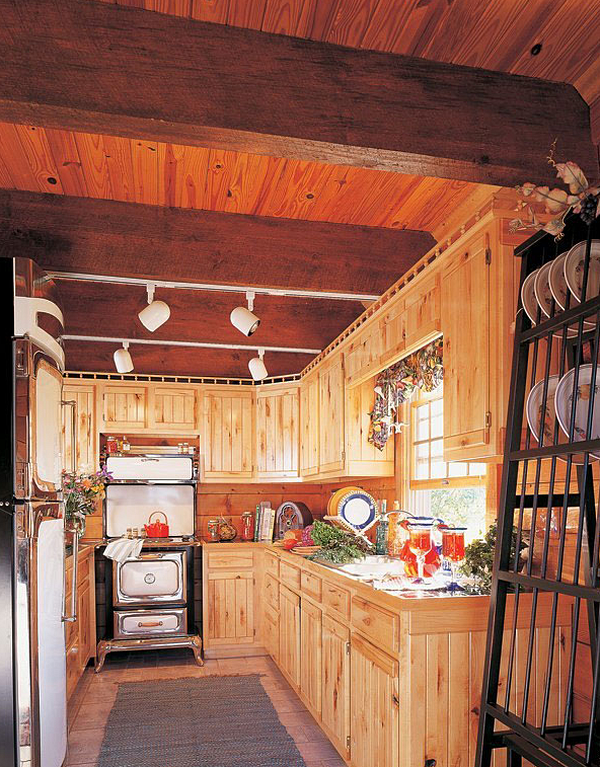 Once a romantic…Always a romantic.
Photos courtesy of:
The Great American Adventure
Southland Log Homes