If you haven't noticed QR Codes on products that you have purchased already, after reading this post I am sure the next one you see will grab your attention.
What Is A QR Code?
A QR Code is the abbreviation for Quick Response Code. It is a two-dimentional bar code that is readable by a QR reader, iPhone, Android, Smartphone and computers with webcams. The code looks like a bunch of black and white jumbled squares in varying sizes and shapes on a white square background.
The big difference between a QR Code and a bar code is the amount of information stored. A one-dimensional bar code can hold up to 20 numerical digits which has worked great for retailers to track inventory and price products at the cash register. In contrast, the two-dimensional QR Code can hold up to 7,089 numeric and 4,296 alphabetic characters, Kanji, Kana, Hiragana, symbols, binary, and control codes because it is encoded in both the vertical and horizontal directions. The encoded information can be:

Text
Website URL
Telephone number
SMS Message
Email Address
Contact Details
Google Maps Location
Wifi Login
Paypal Buy Now Link
YouTube Video
iTunes Link
Social Media Links – Twitter Profile, Twitter Status Update, Facebook Profile, Facebook Like, MySpace Profile, LinkedIn Profile, LinkedIn Share, FourSquare Venue
It is very easy to create a QR Code. There are free QR generator sites like Kaywa and QR Stuff where you enter the appropriate information and the site does all the work creating the QR Code.
The QR Code was created in Japan by Toyota subsidiary Denso Wave in 1994 and designed to decode at higher speeds. It has been successfully used for many years in Japan, the Netherlands and South Korea.
QR Code patterns are free to generate and use anywhere and on anything, however, the words "QR Codes" is a registered trademark of DENSO WAVE INCORPORATED.
Where QR Codes Can Be Used
Although QR Codes were initially created to track parts in vehicle manufacturing, the uses for them now are numberless. QR Codes can increase traffic and community for your business or site. Some places that QR Codes could be used include, but are not limited to:

Business cards
Posters
Direct mail pieces
Brochures and pamphlets
Online store
"For Sale" signs
Product tags and packaging
Storefront displays
Point-of-sale receipts
Promotions, discounts and giveaways
Restaurant menus
On trucks
Historical site markers
CD
DVD
Clothing
Laptop stickers
Glasses and mugs
As an art piece
Convention and event name tags
Event ticket stubs
Books
Magazines
Movie tickets
Instruction manual
Glasses and mugs

Where QR Codes Can Direct A User
Holding all that information in a little black and white coded square is great, but where is the QR Code going to send the user? Depending on the type of information you want the person to view, there are many places it can direct them such as:

Contact page
Instructional video
Webinar
Online store
Directions to your business
Coupons
RSS feed
Facebook "Like"
Twitter
Online community/forum
Blog!!


This is the QR Code for http://www.TheRedheadRiter.com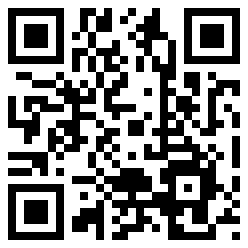 Remember, the purpose is to help you generate new readers, sales or assistance. The QR code can get the person to the right place quickly and without fumbling with any keys or typing. They simply scan the QR Code and *BANG* Immediately they are taken to the appropriate place.
If you want to test it out, here is the link to my Twitter URL:
Of course, you can always "Like" me on Facebook too: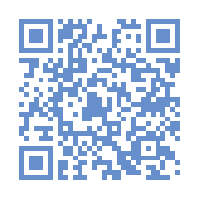 I think QR Codes are great! It crams all that information into tiny little scannable squares. It definitely excited this nerdy geek!

Have you noticed QR Codes on anything? Do you have one of your own?