Living in a self-created tiny world was something I used to do almost daily as a child. Pretending that I was the giant in a world of three inch people kept me occupied for hours at a time.
The make-believe world meshed with my real world just added to the excitement of my play time. When adults would come into the vicinity of my little kingdom, everyone froze so as not to be seen because they only wanted to share their world with me. This world of little people had chosen to reveal themselves to me because I was special. Well, that is what my mind always thought anyway.
Sometime back in the 1970's terrariums became a huge hit and my mother brought one home. Even though I was older, I still thought that it missed a key element – little people.
So today while getting lost in the world on the internet, I found Thomas Doyle. Well, I did not really find Thomas Doyle, but I did find his website and his masterful art which once again, brought my imaginary world of childhood little people to mind.
Thomas Doyle said, "My work mines the debris of memory through the creation of intricate worlds sculpted in 1:43 scale and smaller. Often sealed under glass, the works depict the remnants of things past—whether major, transformational experiences, or the quieter moments that resonate loudly throughout a life. In much the way the mind recalls events through the fog of time, the works distort reality through a warped and dreamlike lens."
I felt an immediate connection to his work which combines his formal training as a painter and print maker with his scale models fascination that began when he was only three years old. Little people in imaginary settings under a bell jar. It is just fascinating!
Thomas Doyle now lives and works in New York and received a Fine Arts degree at Humboldt State University, Arcata, California is 2000.
Besides having exhibitions throughout the world, he has received awards such as:
MacDowell Colony Fellowship – 2009.
West Prize Acquisition Finalist – West Collection. 2008.
Van Duzer Scholarship for the Arts – 2000.
Van Duzer Scholarship for the Arts – 1999.

Footsteps On The Face Of The Moon
If / Then

Escape / Scatter
Little Optimum
The Occupation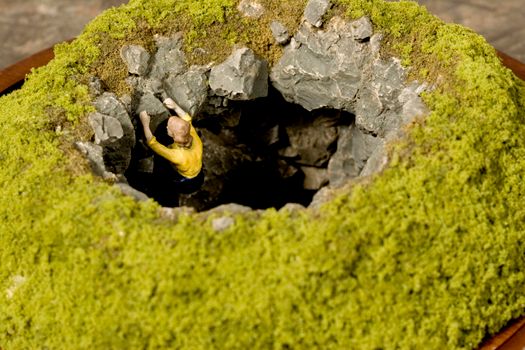 Well Enough Alone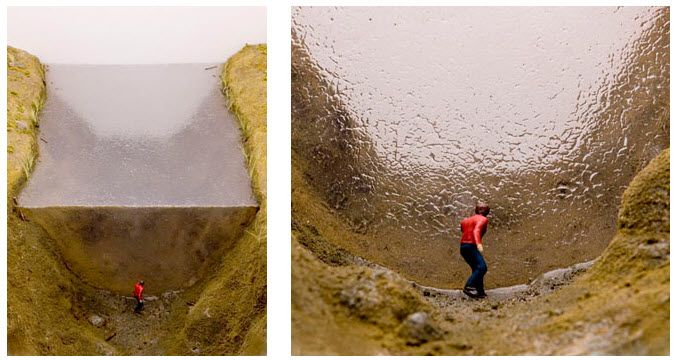 Slighting
Firing For Effect

Acceptable Losses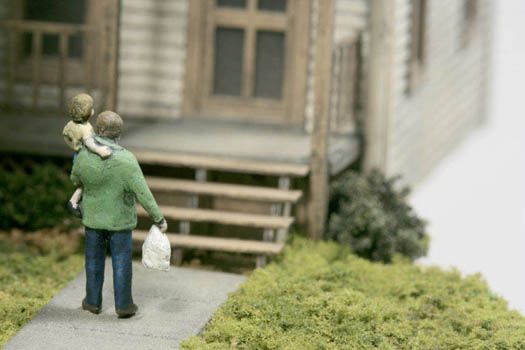 Difilade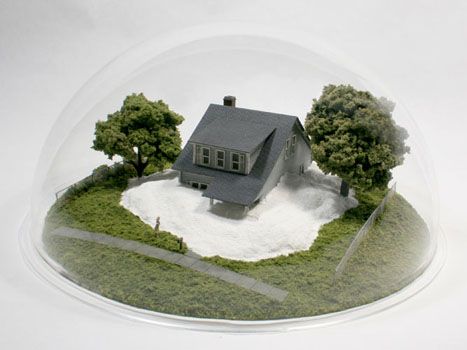 Makes you think, doesn't it?