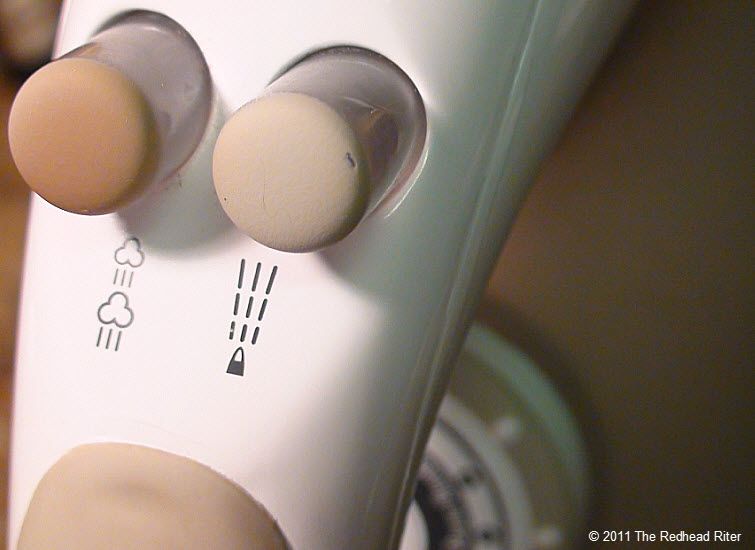 "Don't touch it and I will be right back," Mom said as she walked away from the ironing board.
Being a seven year old who had watched her mother iron clothes hundreds of times, the directive was nothing new. Mom ironed everything and I mean everything.
While Mom ironed, we talked and sometimes she sang. During the talking, she also taught me about how to iron and how hot the iron had to get in order to straighten out the wrinkles.
Since all the clothes were hung to dry on the clothes line outside, when the water sprayed and the hot iron pressed down on the cloth, the fragrant steam was fresh. I loved spending that time with Mom.
I watched as Mom left the room with the words still hanging in the air.
"Don't touch it and I will be right back," was ringing in my ears.
I believed Mom.
She had given me the simple science behind ironing and I believed her.
I could see the effects of the heat on the cloth.
It wasn't a one time event, but something that Mom performed on a regular basis.
With all those facts in my head, I still didn't "know" that the iron was hot as she proclaimed. I believed her for the most part, but I didn't really "know" it. I didn't have first hand experience of ever getting close to the hot cloth or the metal of the iron to draw from, so the knowledge just didn't put it all together in my child's mind.
That is precisely why I had the overwhelming desire to touch the iron.
I looked at the doorway where Mom had just passed and then at the iron just sitting there on the ironing board.
It beckoned me like Sleeping Beauty's spinning wheel.
"Touch me. Just reach out and touch me."
With childish ignorance and my natural characteristic of going forward wholeheartedly with all my might, I reached out and placed the entire palm side of my hand against the bottom of the hot iron.
A blood curdling scream escaped my lips which brought my mother back into the room at Olympic speed.
Never in a million years did she believe that after watching her for so many years I would ever reach out and touch the hot iron. Oh no, I didn't just reach out and touch it, I had to completely lay my hand flat on the hot metal surface that was dotted with holes for the steam to be released.
Through her panic and tears, she kept saying, "Why? Why? Why did you touch it?"
We were both bewildered. Actually, Mom was more bewildered than me. I never do things half way, so why would I have just barely touched the iron? I just wondered what had overcome me so strongly to finally touch it?
I wouldn't just touch it a little bit because that just isn't me and that is how I am with most experiences – I want it all and fully while being completely absorbed in the experience which just proves that I can't love people by halves nor do I want to do so.

I don't suggest you touch a hot iron, but I do feel that you should enjoy the experiences of your life fully. Don't let things pass you by unnoticed because you never know which ones could be life changing adventures. Hopefully, you'll choose more wisely than I did with the hot iron.
"Love has nothing to do with
what you are expecting to get –
only with what you
are expecting to give –
which is everything."
~Katharine Hepburn~