I was shocked when I opened the door this morning!
As soon as I saw the beauty,
I couldn't wait to get my shoes in it
and feel the big flakes hitting my face.
I quickly revert back to a small child when the snow starts to fall.
When the snow fell last night,
it stuck on all the limbs of the trees resting lightly like little pillows.
There was ice
on the berries
and icicles
dripping from the leaves.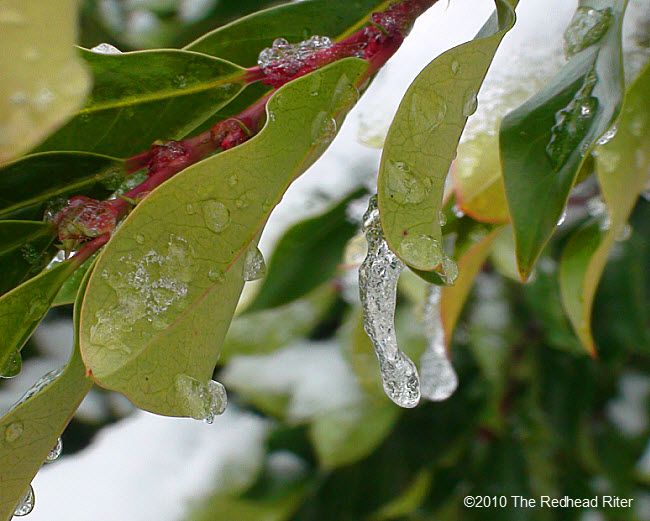 The beauty of the snow as it covers everything just thrills my soul.


I really did miss my calling in life…
I should have been a farmer's wife in the snow country


and then I could sit next to a roaring fire,
wearing flannel shirts and fat slippers,
while I quilt and sew.
Then occasionally I could look at the pillows of snow through the window