Has your computer ever crashed? I've had several computer crashes and it is always upsetting – some more than others.
The first thought that passes through my mind after the computer has quit working is "When was my last backup?"
Backing up is definitely not something I do near enough.
My history in computer crashes goes something like this:
I didn't have a backup.
I had an old backup on a disk.
I had an old backup on an external hard drive.
I had an old backup on an external hard drive and a bookmark sync on Xmarks.
Apparently, I have improved, but even as I sit typing this post I realize that the information on my external hard drive is several months behind!
My bookmarks, however, are perfectly safe.
Let me explain bookmark syncs.
Some of the sites that you visit are places that you want to remember. Rather than write down each URL address of the sites that you want to save in a notebook, you drop them in a bookmark folder on your computer.
But what happens when the computer crashes? You may have all the information saved in an external location, but how do you save your bookmarks?
I've been using Xmarks for quite a long time, but it is going out of business in January 2011 which meant that I needed a new bookmark link sync program online.
I use Firefox as my main browser. I have now installed
Firefox Sync
to save all my bookmarks in case this computer crashes. If it does, I can reinstall all my bookmarks onto a new computer any time. Nothing will be lost!
No matter which browser or bookmark saver you use, my advice is to use them! Do not get caught with a crashed computer and unsaved bookmarks. All of the internet surfing and saving that you do will have been in vain!
Here is a step-by-step guide to installing Firefox Sync.
But if you do not currently use Firefox and you would like to change browsers, the first step is to install Firefox, then install the sync.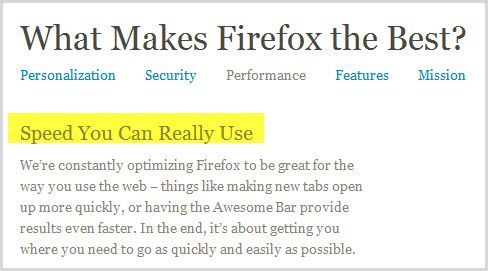 Go to Firefox.com
The computer will walk you through each step of installation.
Yes, you can do it.
When that is finished, you can now install the bookmark sync.
Go to Firefox Sync
Push the button, "Add to Firefox"
Click "Install"
Click "Restart Firefox"
You may not get all these warnings if you have your computer set up with lower security, but if so, click "Restart" again.
Since this is your first time to use this program, click "I've never used Sync before"
The "Connect to" box will automatically be populated with "Firefox Sync Server," but if not, use the drop down menu to choose it.
Fill in all the other boxes with your personal information and then click the little check box that you agree to the terms.
Click "Next"
Create a secret phrase or words that are at least 12 characters long and WRITE IT DOWN somewhere because this information is not stored anywhere.
Click "Next"
The "Computer Name" will automatically be populated with the name of your computer. Leave it that way. I chose to "Sync Everything" on my computer.
Click "Next"
Prove you're a human being by typing in the words that are almost impossible to decipher.
Click "Next" when you finally get the words right.
Stand up, turn around with your hands in the air and dance in a circle saying, "I did it! I did it! I'm so great with the computer! I did it!"
Okay, times up. Sit down and click "Finish"
You can repeat the congratulatory step above again if your ego really needs it.
Leave Firefox Sync connected and it will sync your bookmarks every day so that you won't ever lose them in case your computer rebels.
Why is this so important to blogging?
Being organized and efficient with all things computer related will definitely give you more time to learn to blog better!
The last "Woo Us To Your Blog" post explored Google Alerts to keep you abreast of the information posted on the internet. Do you remember the message and have you discovered anything fun or exciting delivered by your alerts? With this blog lesson above, do you already have your bookmarks synced and if so, with which service?
As always, attached is the weekly Linky to enter either the main URL to your site or add each post you publish throughout the week. You don't have to do anything special, just drop your link in and get a little extra exposure to your site.
Until next week's wooing post, have fun link syncing!