Prime numbers are numbers that can only be divided by themselves and 1.
I hope that my mother didn't just click away from this page because she sure does hate math.
Moving right along…
Here are a few prime numbers (2, 3, 5, 7, 11, …).
For instance:

5 is a prime number.
1 x 5 = 5
9 is not a prime number.
3 x 3 = 9

So 9 can be divided by 1, 3, 9 and therefore is not a prime number because prime numbers can only be divided by 1 and themselves.
In the chart below you will find the first one hundred prime numbers.
The yellow boxes highlight my daughter's age (17) and my age (47) showing that we are thirty years apart. Both of our ages are prime.
Now the really interesting thing you will see started when Alyssa turned 7 years old. Every time her age was a prime number, so was mine. The only exception is when she turns 19. As indicated with the colored arrows, we progress up the prime number chart together.
Are you still with me Alyssa? I know you hate math too.
Stepping away from the numbers for a second, let's just talk about the definition of the word "prime" which is "the chief or best individual or part."
This is just more proof.
I can say that Alyssa gave me the best part of life by being my daughter.
My motherhood is possible because she was born.
We do progress through life together and not just in prime numbers. I've dedicated my time, talent, energy, money, and love to ensuring that Alyssa has learned the things she needs to become a woman with a beautiful soul. Our relationship is an integral part of my hopes and dreams in life.
Basically, this prime number example has been an extravagantly nerdy way of telling my daughter, Alyssa…
I love you.
My thankfulness to have you as my daughter is beyond all written or spoken words.
You will follow me through not only the prime number table, but life too. Learn from my mistakes and accomplishments to save yourself heartache and unhappiness. Hold on to the good things that I have taught you and develop the talents that only you possess.
You are not only special, but you are also enough.
To me, you are so much more than I ever dreamed.
You are truly the sunshine in my morning.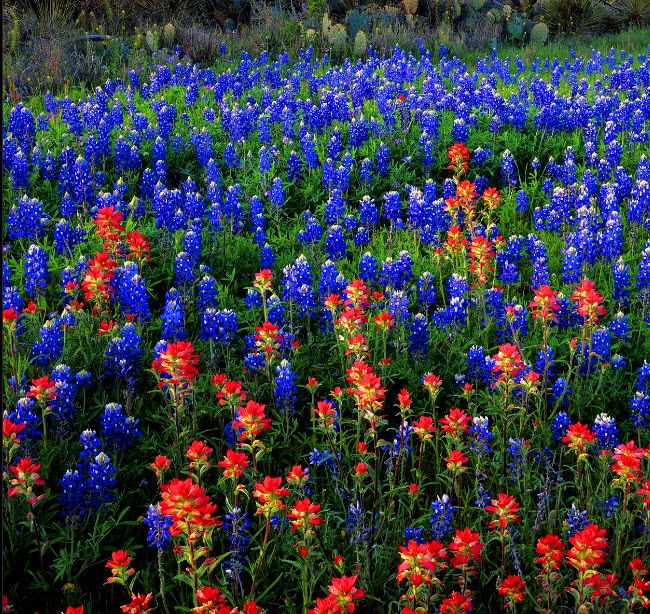 From that perfect April day when the Bluebonnets were blooming, up to today, and into the eternities,

I will love you

. When life gets rough and you don't think you can take even one more second, remember and believe that life is short and trials are necessary to refine your soul.
You are never alone. I am only a second away and God is with you always.
Thankful to Share Life with you,
Forever and Always,
Your Mom
With a full heart,