"The friend who can be silent with us in a moment of despair or confusion, who can stay with us in an hour of grief and bereavement, who can tolerate not knowing… not healing, not curing… that is a friend who cares."
~Henri Nouwen~
I always tell my daughter that it isn't the "number" of friends that she has…it is the "quality" and "sincerity" of the people she calls friends.
In order to have great friends, I believe that you have to also make the effort to be a great friend. The first trait required is unselfishness with time, talent and resources even when you don't feel like it or it isn't convenient.
When you exhibit unselfish traits, people are naturally drawn to you. There is something about a giving person that just makes you want to be around them and share experiences with them. Have you known people that are always unselfish and thinking of others? They are easy to spot….There is always a crowd of happy people around them.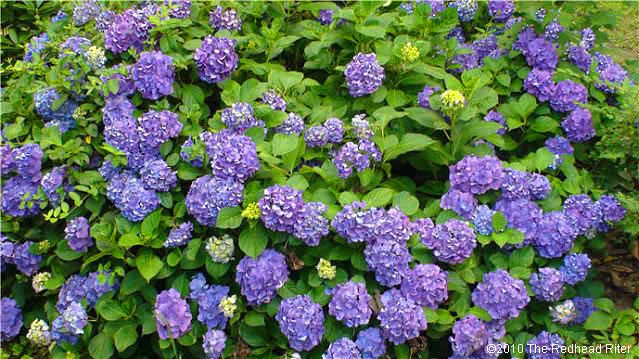 This is the weekly post where I spotlight my
Rockin' Friends
who are the Top Nine active participants and loyal followers in my community! If you want to be mentioned here next week, then all it takes is to come in and start chatting with everyone in
my community
.
With a big thank you for their participation and friendship, here are the Rockin' Friends this week in order of most participation:
This week the special spotlight is shining on Kristi of The Child Sensitive Communication Grid. Kristi's "About Me" reads as follows:
This site was developed as an informal place where I can communicate directly with our customers (long-time customers and new ones) about all the latest happenings at Karyn Henley Resources (a.k.a. Child Sensitive Communication, LLC)….Who am I anyway? My name is Kristi and I've been the office manager for Karyn 14 years. I will be the author of this blog. I've had the pleasure of meeting a few of you and have spoken with many of you over the years. You may have even heard my voice on a Playsongs video. If you want to know more, you'll have to ask.
So I'm sure your first question is, "Well, what is some of the stuff offered at this site anyway?"
Guess what?
I'm going to tell you! (Isn't that just a shocker?!)
One of the series that Kristi has started on the blog is called the "Behavior Management" series which I think every parent struggles with at some point. In part two of the series, the "What can I do when a child needs security" is discussed. If all parents would remember this crucial part of the advice given…"Be patient with the child as he learns self-control and guide him in making the right choices," I think children would be happier because fewer parents would go psycho over their whining children. Understanding and patience is truly the key.
Kristi also provides an activity to download regularly. I love so many of them! Do mother's today realize all the information that can truly add such wonderful value to child rearing?!
Is Your Child's Bible Only An Accessory? was once again a reminder for me to make sure that God's word isn't simply a decoration on my end table, but something that I read each day.
Play, Pray, Speak, and Act teaches great steps to take when speaking and disciplining children. I think it is much more effective than simply counting to ten and definitely better than screaming.
My favorite post is called Summertime = Playtime. Playtime = Building Relationships with Kids simply because I became lost in memories of my own sweet daughter and niece. There was nothing better than spending all day setting up the living room as the "City of Barbie" and then playing all day for the next three days in Barbie's city. I never grew tired of listening to both girls talk on and on in animated voices for their Barbie or Ken. Of course, my Barbie family wasn't as hip and cool as theirs because I would stare at the girls playing "too much" in their opinion.
The memories are so beautiful.
It has been a wonderful pleasure getting to know Kristi in my community and by reading her blog. Be sure to add The Child Sensitive Communication Grid on your blogroll, but also come over and chat with her in my community.
I had a special challenge in my community this week and we had so much fun! The challenge was to start ten discussions. I don't know about you, but sometimes it is hard to think of a new topic for a discussion, but this week was the perfect example of teamwork. So many people chatted and there was a wonderful array of topics.
I wanted to recognize the people who accomplished the Community Goal this week and to thank them for their imaginative questions. It was so much fun!
These wonderful people created 10 extremely interesting discussions that we all enjoyed. Come on in the community and get to know these lovely ladies and read their interesting blogs…
For everyone mentioned in the top nine this week, feel free to grab the Rockin' Friend badge below and thank you for your participation!!
Until the spotlight next week…Happy Chatting Rockin' Friends!
Don't forget to add your blog URL to the Linky at Woo Us To Your Blog and learn blogging tips that will help you have a polished blog and to increase your traffic! This week it is all about creating a magical link!
Until next week…Kiss your family, hug your friends and don't forget to be the friend you would like to have around.
Your friend,
{{{{{HUGGGGGSSSS}}}}}