Do I exercise? What makes you think I need to exercise? Surely it isn't the extra flab around my waistband or the way the skin at the underside top of my arms does that saggy wave thing.
Have you been peeking in my windows?
Just to put your mind at ease, let me assure you that I exercise just like this every morning…
Isn't this a Pilates ball?
Yeah, these large ribbon things are hanging in my living room.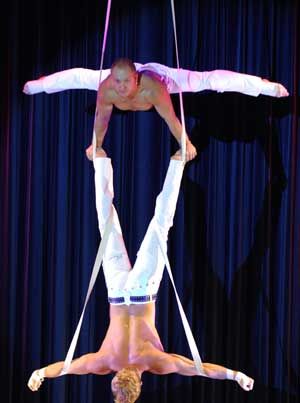 While breakfast is cooking, I do this rather than just sitting.
By the time I get to this point, I'm barely winded
and haven't even perspired a bit.
Surely you believe me, right?
I'm sorry I can't any write more. I've got to go make a chocolate milk shake..