Before going "into the country" today, Alyssa needed to make a brief stop at the Farmers Market.
I don't know if you have a place like this where you live, but I want to buy everything whenever I go into the store. There are rows and rows of beautiful produce, meats, cheeses, spices and a myriad of other items. However, for the trip today, Alyssa was looking for something that she usually doesn't eat…
Candy!
Every color and flavor candy imaginable is visible in clear containers side by side in long rows.
Of course, it took her a while to decide which sugary confection would satisfy the candy craving. I was hoping that whatever she chose would help her gain back the twenty-five pounds she has lost.
I just stood around like her shadow watching as she contemplated and examined one item after the next, My heart was full of gratitude that her life has been spared.
But eventually, Alyssa figured out just what the occasion warranted and gave me a smile so I would stop taking pictures of her in the store.
I think she was feeling especially Texan today which I'm sure inspired her footwear…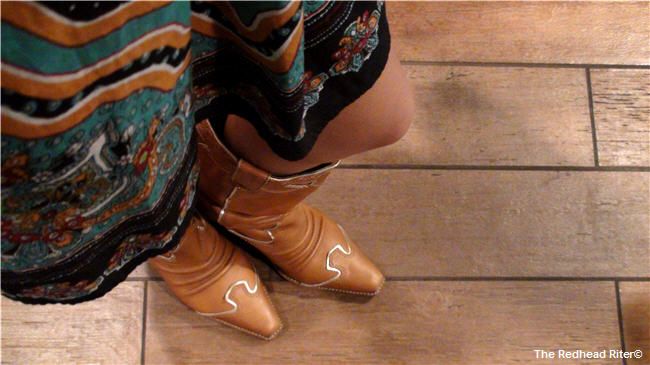 I think she's so beautiful and marveled all day that I gave birth to such a marvelous child.
"The child must know
that he she is a miracle,
that since the beginning
of the world there hasn't been,
and until the end
of the world there will not be,
another child like him her."
~Pablo Casals~