From birth to death we continue to change mentally, emotionally, spiritually and physically.
With each passing day, I hope to increase in wisdom and intelligence. I want to have opportunities that stretch my mind and enlighten my creativity. I find great satisfaction in completing an excellent job whether it is at work, decorating my home, cooking or crafting.
Emotionally, I hope to use the learnings from each day to find balance in my relationships, as well as, practice a consistently healthy self-image.
After posting my testimony of Christ for my daughter, I received many emails telling me that I was "brave" to put it on the internet. I pondered those thoughts and appreciate how many people today do keep personal information about their relationship with God very private, however, I strongly believe in the scripture stated in Luke 11:33…
"No man, when he hath lighted a candle, putteth it in a secret place, neither under a bushel, but on a candlestick, that they which come in may see the light."
I have been so richly blessed that I can not "hide" my gratefulness to God and I always want my daughter to know that returning to my Father in Heaven is top on my to do list. By having enlightened intelligence and emotional health, it is easier to obtain spiritual peace. I find peace in my spiritual convictions.

So I briefly covered the mental, emotional and spiritual aspects of our lives and finally, we ready to discuss the physical aspect of our lives. I used to be lean, athletic and did not suffer from any health problems. Age brings about a loss of a youthful body, however, we can find joy in our wrinkles and flab.
Oh yes, I said, "flab" because I do have some too. As a tribute to my body that

wiggles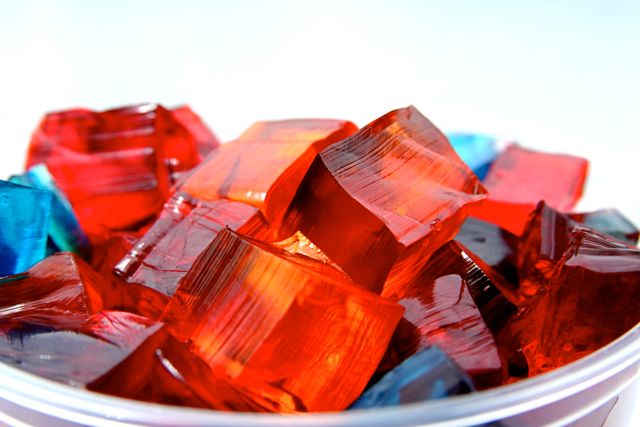 Image: source

jiggles
Image: source

and joggles like Jello,
Image: source
I present recipes for 7 Layer Jello,
Image: source and 7 layer Jello recipe
Jello Popsicles,
Image: source and Jello Popsicle recipe
Jello Pretzel Salad,
Image: source and Jello Pretzel Salad recipe
and Lemon Jello Cake.
Image: source and Lemon Jello Cake recipe
It's not always bad being compared to Jello or eating it.

Even wiggling and jiggling can be great fun, especially if you wear the right shoes. (wink)