To say, "I love snow" is an understatement. I know that it is cold, gets dirty, yadda, yadda, yadda. I still love it!
I awoke to a landscape blanketed a beautiful, sparkling white like fluffy cake icing with sugar crystals. It is supposed to snow throughout the evening and all day on Sunday. I have no idea how deep it will get, but the snow already comes up to my knees. So I took a few pictures with my cell phone when I ran to the store first thing this morning.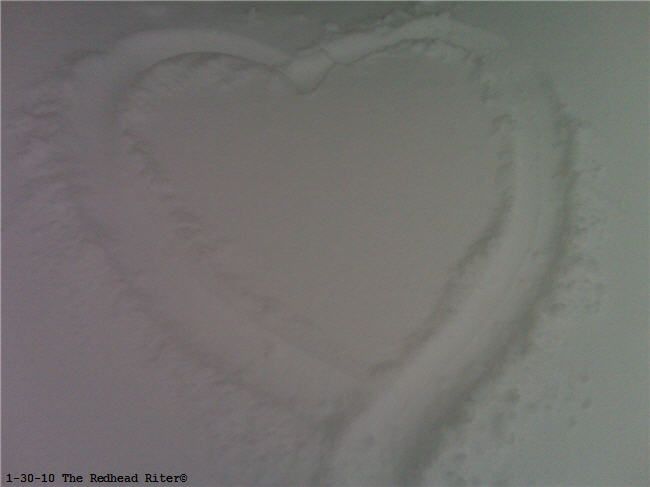 I like to walk on fresh fallen snow
The kind that whispers and speaks.
It sings a song as I walk along
With crackles and scrunches and squeaks.