This is a little like placing the cart before the horse which simply means I am doing things out of order.
I'm going to show you the giveaway before you even know exactly what "my blog giving birth to multiples" means or what you have to do to get the prizes on October 10th.
However, I have been working really hard and I am in the mood to celebrate!
So…
Is anything really free? In this case, the giveaway won't cost you any money, but it will require a little effort and some brain power.
Here is over $100 worth of giveaways for the person who wins…
Maybe the winner will enjoy an evening that goes something like this…
First you draw a long, hot bath and light both of the candles…one is Vanilla Silk and the other is Apple Clove…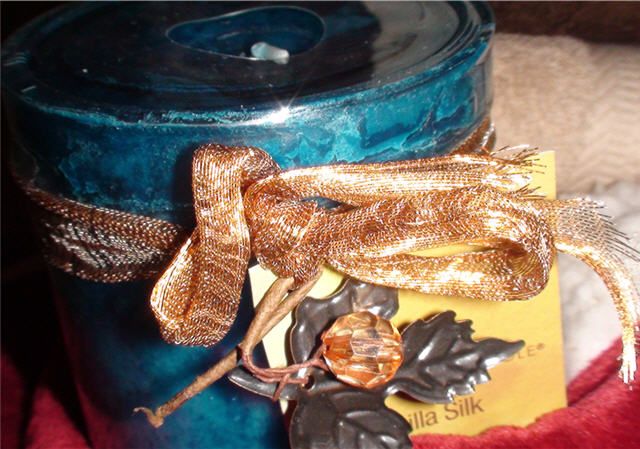 Then you choose a fall colored wash cloth from one of the two different colored washcloth bundles…


Ahhhh…you stretch back submersed in warm bubbles and illuminated in the flickering glow of the candle flames and open your book entitled Reflections of A Mississippi Magnolia by Patricia Neely-Dorsey reading until every muscle is totally relaxed…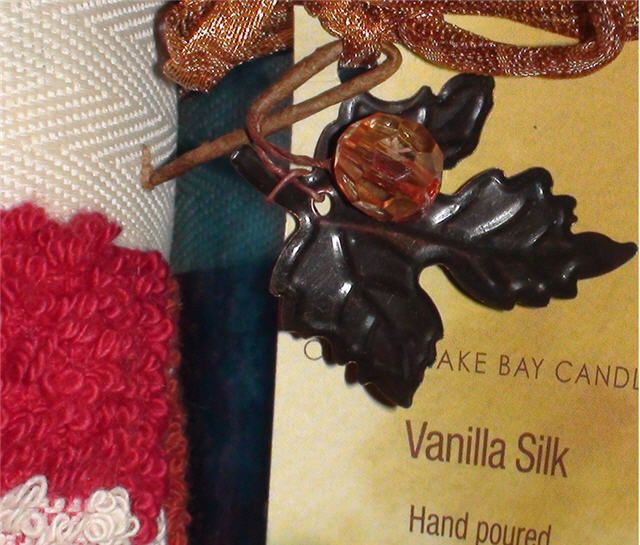 When the water begins to cool, you lay your book on top of the large brown towel and reach for the large cream one to dry your body that is still tingling with the warmth of the long bath you have enjoyed…


Totally dry and not wanting to lose all that heady warmth, you reach for the reversible, plush blanket by London Fog…


After such a luxurious bath, you feel pretty so you don your neck with the light colored, earthy yet feminine necklace…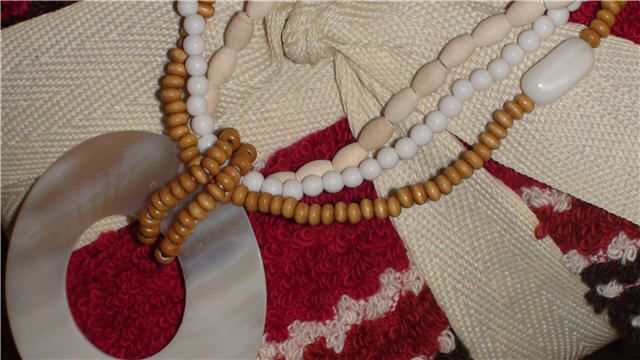 Gathering up all your things, you leave the bathroom feeling that it is wonderful taking the time to…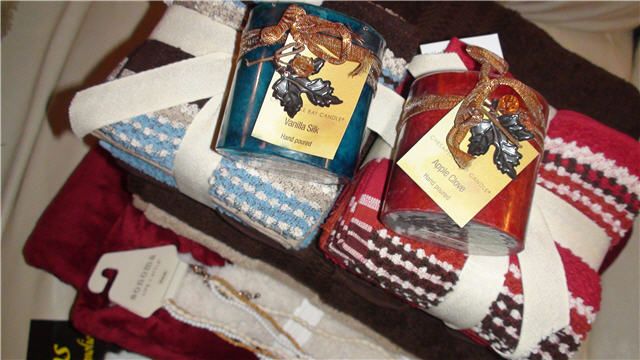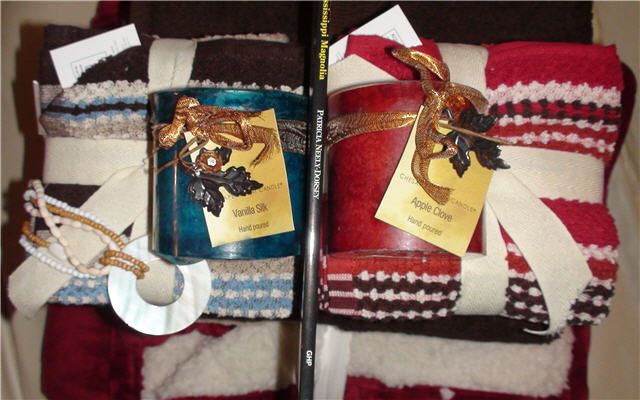 Pamper yourself.
As a side note: My home is smoke free and animal free. Alyssa and I suffer allergies, so I also have to keep it relatively dust free in order for us both to stay healthy. So the items in the giveaway will not have "smells" on them or soaked into them.
How did I do with the giveaways? Did you see anything you would be interested in winning on October 10th?