Do you remember Dorothy's Ruby Red Slippers from the Wizard of Oz?
When I was a little girl I loved the movie, dreamed about meeting The Great Oz and wanted Ruby Slippers. The shoes could repel the Wicked Witch of the West's touch and teleport the user to any location by just clicking the heels together. One of the main takeaways from the movie was Dorothy chanting, "There's no place like home. There's no place like home. There's no place like home."
Wouldn't it be great to have a pair of shoes like that for your child?
Well, when the baby needs a new pair of shoes for a special date, mama has to go shopping!
Let me show you what we found.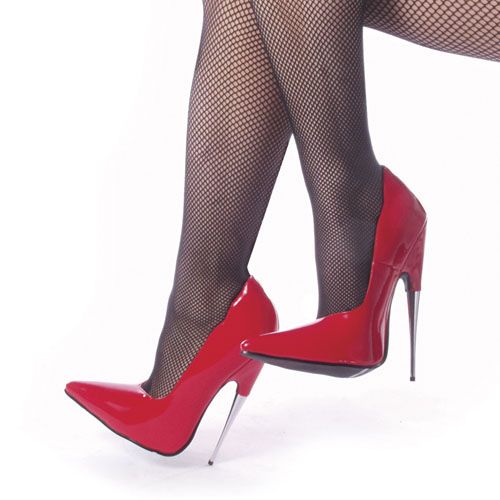 Chic Boutique
A bit too sexy for my 16 year old
.

She said, "I don't really want a buckle."

ForPlay
"Oh Mom. No. Those are hooker shoes."
Hmmmm. I like those shoes.
I think I'll keep that to myself.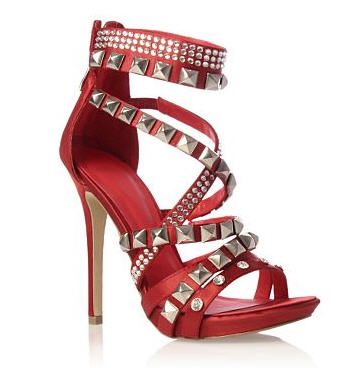 Debenhams
The studs are great for jeans,
but not for a formal black dress.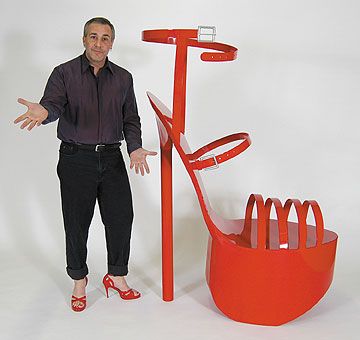 Bruce Gray sculptor
Not a real shoe.
What is that man wearing on his feet?
Oh my gosh…his toenails are painted!
Well, she decided on a pair that mama found…definitely a pair of Ruby Red Slippers.
I have to say that they look a bit more sexy than Dorothy's shoes, but maybe if the heels are clicked together the shoes will bring the baby home!
Gianni Bini
Do you want to see my Ruby Red Shoes, I mean Slippers?
My feet revolted.
They picketed against me and I had to concede.
The only Ruby Red Slippers my feet will allow me to have are…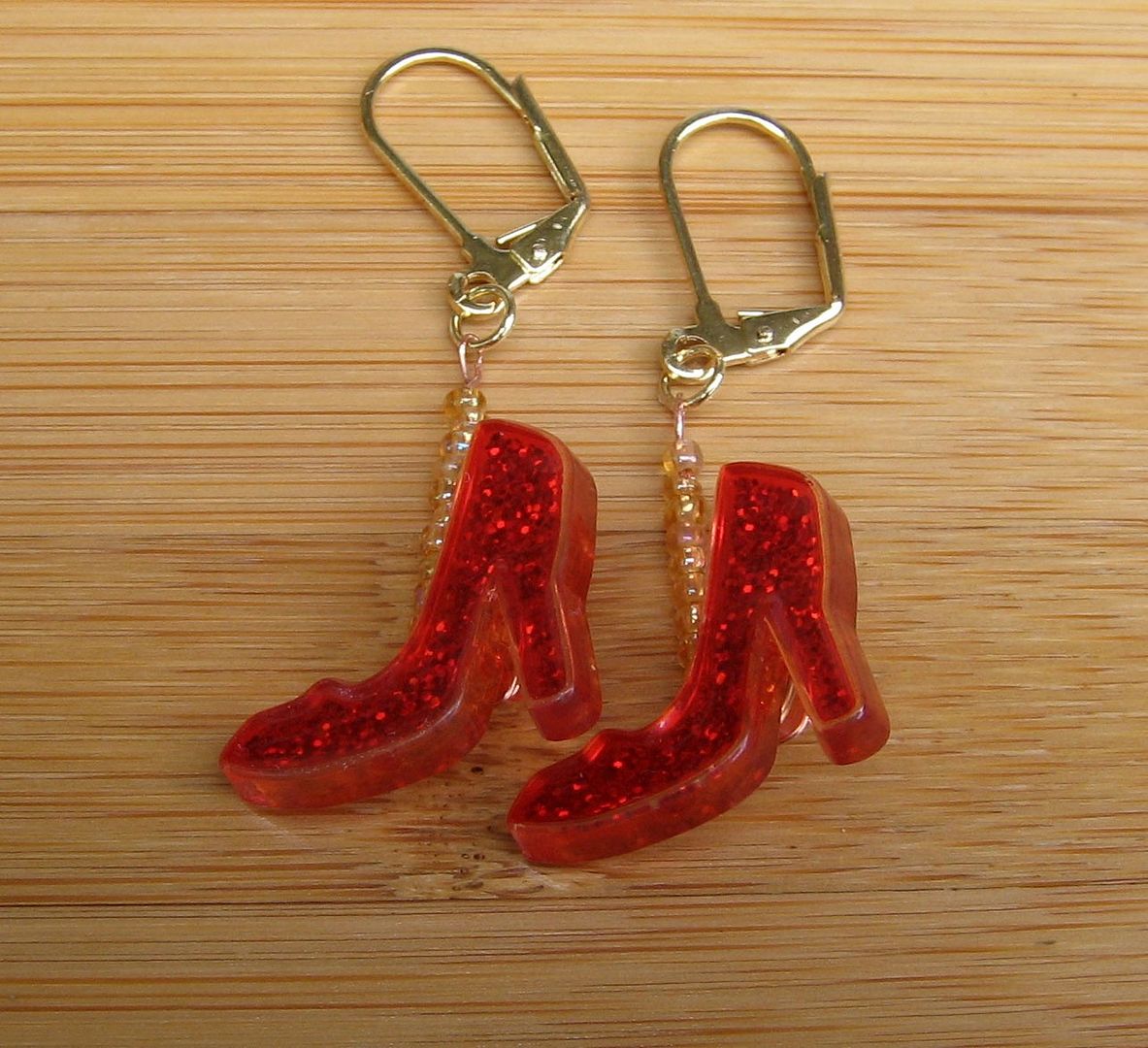 Etsy
for my ears.
Where's the The Great Oz?
I need to ask him something.

Win $100 in prizes —->
here
if you guess my name —->
here