A sink is also known as a basin and is described as a bowl-shaped fixture used for washing hands or small objects. Sinks usually have hot and cold water faucets. They also have a drain which allows for the removal of water and may include a strainer and/or shut-off device and an overflow-prevention device.
Sinks are made of many different materials such as:
Ceramic
Concrete
Copper
Enamel over steel or cast iron
Glass
Granite
Marble
Plastic
Soapstone
Stainless steel
Stone
Terrazzo
Wood
Most clogs in sinks and tubs are due to a combination of hair and soaps. If you have metal pipes, one of the first things you can try to get rid of a clog is to use boiling water.
On the stove (microwave is too little) boil a gallon of water.
Slowly pour the boiling water into the clogged drain to dissolve the soaps which may be binding hair and other particles.
If that doesn't work, follow the next method to "unclog" the sink:
Use a piece of duct tape to cover and seal the overflow hole.
Fill the sink bowl halfway with water.
Place the cup plunger over the drain hole just as you would the hole in the toilet. Should I remind you that you should use a different plunger than the one you use in the toilet? I just wanted to make sure…ewwww.
Use quick, sharp plunges in an attempt to free the clog loose.
I've been lucky, because I haven't ever had to personally go past this step, but if that still didn't clear the clog, purchase a sink auger or plumbing snake and follow the manufacturers suggested instructions.
A great tip to remember is that if you have a garbage disposal in the kitchen sink, do not put too much food in at one time. I do know that if you put too many potato peels in the disposal at once, they turn into a pastie mash in the pipes. To unclog the sink, you simply need to remove the u-shape pipe connected to the garbage disposal. The hot water and plunger method do not seem to work on this type of clog.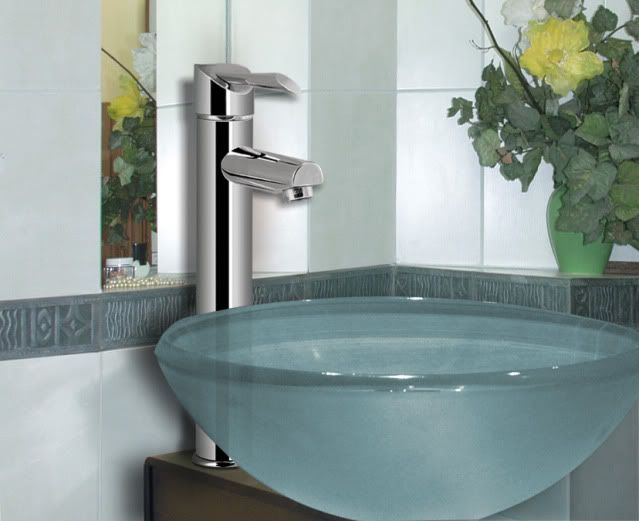 Image: Sinks Gallery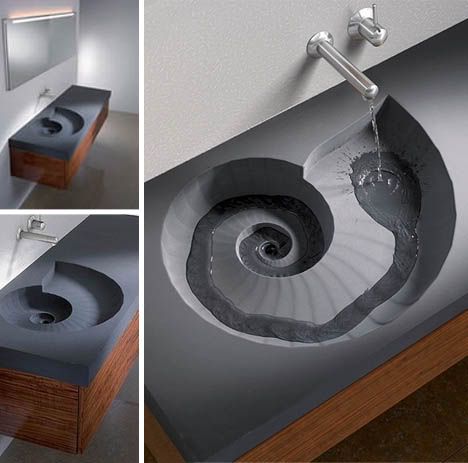 Brilliant Spiral Sink by Dornob

Roca Urbi Sink at StoneBTB.com

Furniture Fashion
Image: Liaison by Villeroy and Boch

Moody Aquarium Sink $4,500.00 USD
Image: Opulent Items

Image: Odin

Image: Holland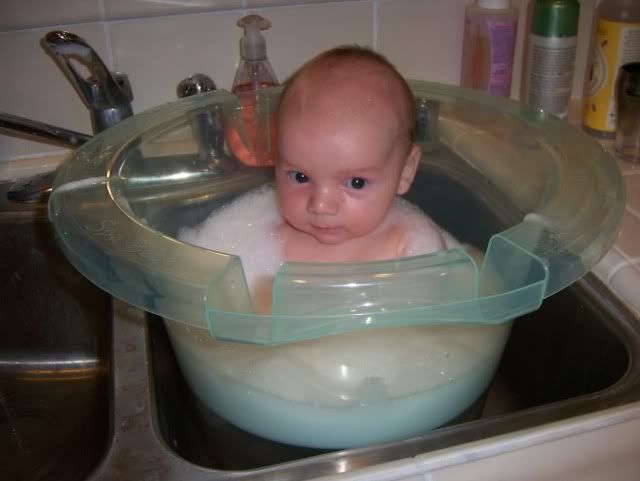 Image: Henry
I found this bath tub (I think it is TOTALLY adorable) at Spa Baby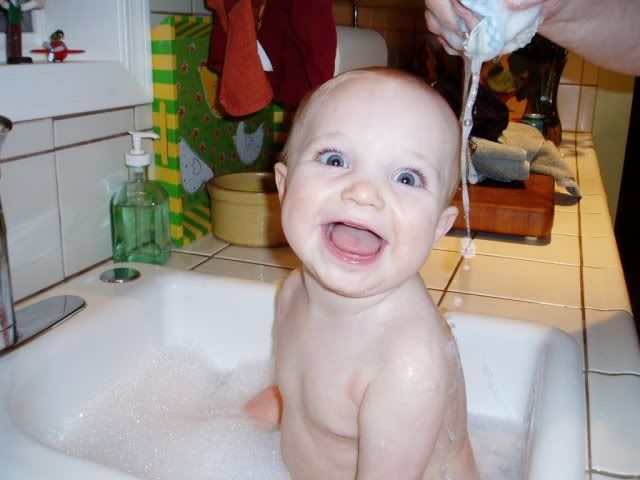 Image: Jack
Can a sink really get any better?