Why is it when I have a craving for a particular food, it isn't in the kitchen or the restaurant has already closed?
As I was looking at pictures tonight, I ran across these taken with my cell phone not too long ago. It is my favorite Mexican restaurant and my favorite foods there…
This is the dessert and it is called sopapillas (nicknamed "soft pillows") and pronounced [soh-pi-PEE-yuh]. It is a kind of fried pastry quick bread smothered with honey, sprinkled with sugar and cinnamon and finished off with a dollop of whipped cream. The word likely comes from the diminutive of the Spanish word "sopaipa," which is used to indicate fried dough sweetened with honey.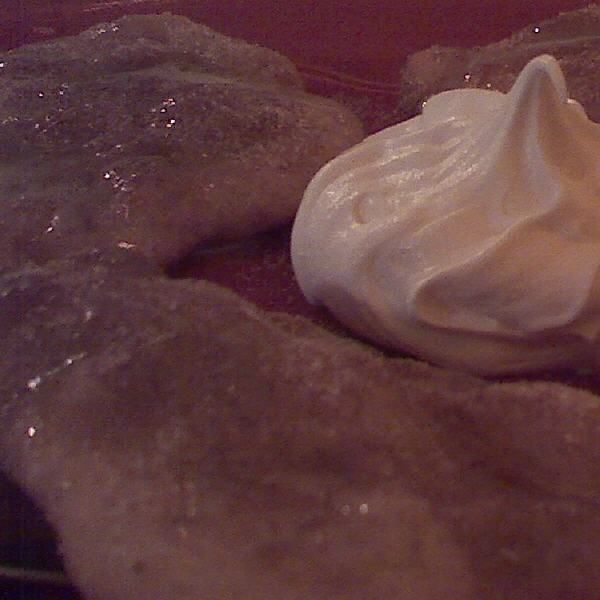 Judging from the size of the pictures, it isn't hard to figure out what I'm really craving tonight. Ahhhh…my mouth is watering.
A few places to find the recipe for sopapillas:
http://whatscookingamerica.net/CynthiaPineda/Sopapillas/Sopapillas.htm
http://www.foodnetwork.com/recipes/ingrid-hoffmann/sopapillas-recipe/index.html
http://abcnews.go.com/GMA/Recipes/story?id=1918737
http://www.bigoven.com/58840-Sopapillas-recipe.html
http://recipes.epicurean.com/recipe/1471/sopapillas.html