The other day while "virtually" sipping lemonade with the lovely blogess of
Blue Cotton Memory
, I had a light bulb moment that sounded fun. Well, it sounded fun in my head and so I decided to give it a try.
As you are well aware, I read blogs and informational sites online all the time. Sometimes I find a blog that I want to share, so I paste the URL in an email and send it to my family. It will be hard to believe, but I practice self-control and do not fill their mailboxes with blog addresses.
I'm sure they are grateful.
You just can't imagine what an OCD nerd I can become with information!
Let's not go there.
I have, however, found a way to indulge my desire to fill mailboxes as well as be of assistance to other bloggers without aggravating anyone. I told you it was a light bulb moment!
This is how it will all work…
I am the Saturday Stalker.
Every Saturday I will feature a "stalked" blog.
The blog will be chosen from the commenters on the "Saturday Stalker post." I feel this is the best way to choose a blog that I know would like to participate and enjoy being stalked.
You can quietly tiptoe over to the "stalked" blog, "stalk" the posts that I will highlight, look through the "peephole" of their lives, and leave a comment. A "quality" comment. "I'm stopping by!" only works when you are at my front door with a batch of brownies. It doesn't come close to being quality if it is a comment on a blog.
I will choose

different times

for the Saturday Stalker post to publish so that everyone can have the opportunity to be the first commenter.

Your comment can include a blog link

that you would like everyone to read and I encourage you to "stalk" each other's blogs. They are great reading and I know because I've probably been there!
Next week will be the first "stalked" blog. Enter your comments all week in this post and I will choose someone for us to get to know better.
My only concern is spammers.
I have to leave the "moderate comments" function intact because I get the most "horrible" spam messages. Maybe you do too? Since this will be a Saturday post, I should be able to moderate the comments more frequently than a week day. We will just have to see how this works out. Now would be a good time to know how to clone myself.
Also remember, I am on Eastern Standard Time, so I get to start Saturday before the rest of the United States. That also means when it's "5:00 somewhere," I'm first!
If you visit a blog with the "Saturday Stalker button" and you would like to put in a good word for them, just come back to the weekly Saturday Stalker post to tell me. Just put it in your sidebar and look for it on other people's blogs so you can tell me they would be great to stalk. Have you ever heard the song, "What The World Needs Now" by Jackie DeShannon (1965)? The more you buoy up and love your fellow bloggers, the better off we will all be in the blogsophere and in real life. We can only change what we can change, so this is one of my efforts..
I'm all ears.
Not literally and I actually don't hear too great, but I CAN READ!
Let the stalking begin…
Are you next?
I create two buttons, so that you have a choice.
who also just became the Saturday Stalker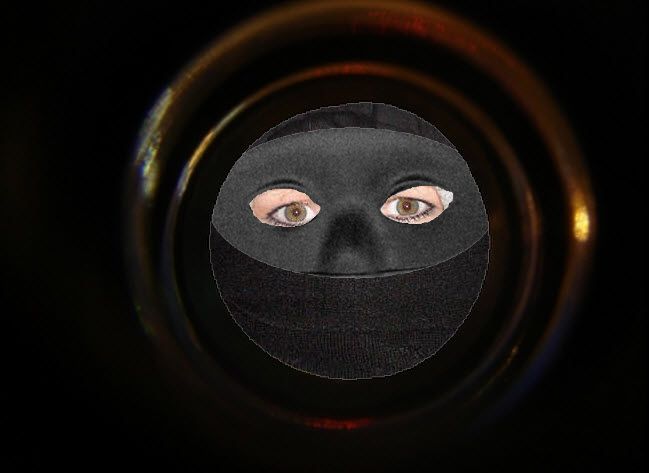 I can hear you laughing at that picture, but that's okay because I am too!