Nestled on one of the branches of my mother's Christmas tree every year is a little fuzzy – well, mostly fuzzy bunny rabbit.
As you can tell from the photos, his fuzziness is missing in spots. At one time, the little bunny had fuzzy fur covering everywhere including the now very worn toes, nose and ears. I think that the bunny is more beautiful now than when it was brand new.
You may be thinking that I need glasses so that I can see the very splotchy bunny more clearly. Let me assure you that I'm wearing my glasses and can see just fine. Have you ever read a book called The Velveteen Rabbit by Margery Williams? It is a story about a stuffed rabbit that was the favorite toy of a young boy and thus became very worn, even more worn than my mother's fuzzy bunny.
In the story, the Velveteen Rabbit is just a toy, but wishes to be a Real rabbit more than anything. At one point of the story he is told that:
"Generally, by the time you are real, most of your hair has been loved off, and your eyes drop out and you get loose in the joints and very shabby. But these things don't matter at all, because once you are Real you can't be ugly, except to people who don't understand."
When my niece, Brittany, was a little girl, my mother's fuzzy bunny was one of her favorite things. Each time we visited Mom, Brittany would hold, talk for, talk to, sing to, stare at, pet, hug and kiss the fuzzy bunny. After years of all those kisses, the fuzzy bunny had a lot of his fuzz loved off. To Brittany, the fuzzy bunny was not only one of the most precious possessions of my mother, but he had become Real to her.
Obviously, when I see the somewhat fuzzy bunny now, my mind is filled with memories of a beautiful little girl affectionately holding it for hours on end. I'm sure it is quite apparent why I think the bunny is absolutely beautiful.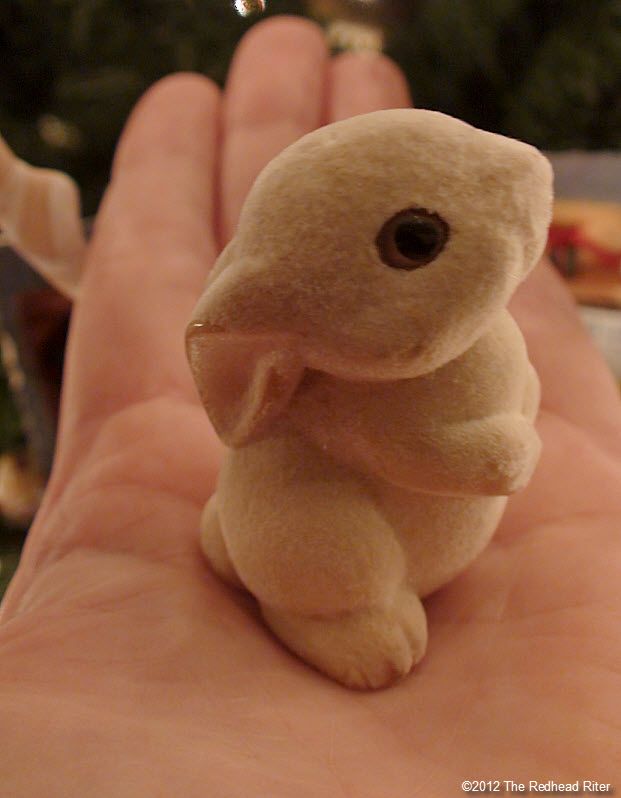 I believe the same concept applies to people. Everyone can't look like movie stars and models, not even the movie stars and models. We all know that photos are touched up to make the people look perfect, but there isn't any perfect person. Besides, if we all looked the same, this would be a very boring world. Our diversity keeps us interesting and unique.
We are special. No one else has been, is or will ever be just like us.
As we grow older, parts of our bodies begin to fluff out, sag down, wrinkle, crinkle, splotch, creak and a hundred other things. It doesn't make us ugly except to people who don't understand. By the time the candles on the birthday cake start to look like a bonfire, we have acquired a wealth of information and experience that we can share. Our physical bodies may fail us, but our souls are still quite vibrant. That is really the part that counts.
Beneath the skin and inside our continually aging body is our soul. Have we loved from the depths of our soul and given so much love away that our fuzziness has been worn off? Hmmm…a very interesting question. Well, I refuse to be old inside no matter how old I get on the outside. When I think of myself, in my mind's eye I see an innocent twenty-five year old with long flowing red hair and unblemished alabaster skin dotted with faint freckles. I was so full of hope, life and youthfulness.

I no longer have a twenty-five year old body and my fuzziness is worn off in many places. I can honestly say that I have loved and been loved so much that my soul feels full. As far as my constant changing body goes, I don't really mind that it doesn't look twenty-five any more and the people that matter don't mind either. They think I am beautiful and love me – the Real me.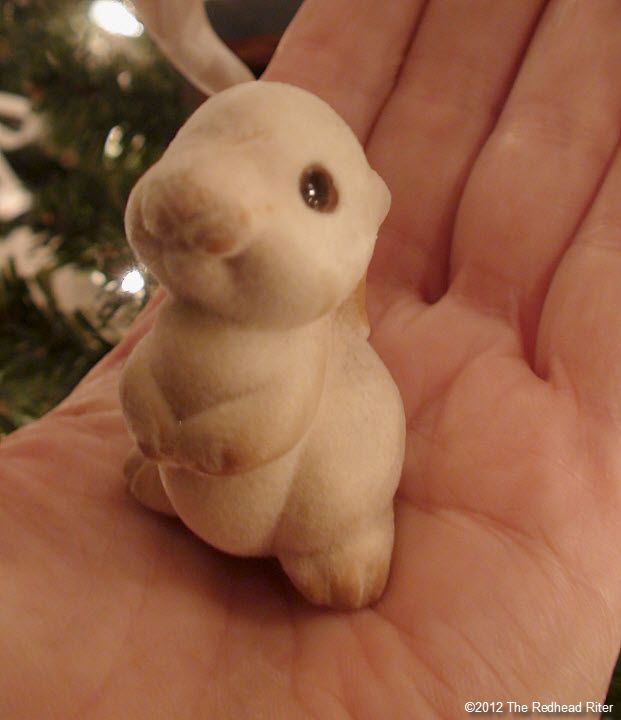 What about you…are you missing some fuzziness? Have you opened yourself up to be loved? Do you have that warm, peaceful feeling of love for others?

Yes? Then you know exactly what I'm talking about! However, if you answered the question negatively, just remember…It's not too late to start now.
"Accept the things
to which fate binds you,
and love the people with
whom fate brings you together,
but do so with all your heart."
~ Marcus Aurelius Antoninus
(121-180AD) Roman Emperor, Philosopher