When I started this whole blogging thing, I had no idea I would ever make "friends" on the internet. Actually, considering how private a person I am, it is rather shocking that I have shared so much of myself and my life with the whole world. It has, however, been and is a wonderful experience.

Over the weekend, my community gave me a "surprise" online birthday party. My birthday is actually January 17th, but it is always easiest to chat on the weekend and so we laughed and chatted for two hours. It was fun and I immensely enjoyed their company. They are a wonderful group of people that are there for each other and me.

On my birthday, I will actually have a Twitter birthday chat with the hashtag of #TRR. I've never had a Twitter party, so I guess it will be fun to see how it all pans out. Hopefully you will help make it a success! No matter what, it will be my birthday, so it should be a fun and new experience. It might even give me something to blog about! Fathom that one!

There are many people online that I talk with every day. My "friends" are growing and yet, it is nice to still have the personal touch of chatting with them on Twitter, Facebook and in my community.

During my darkest days, I remember the kind words of encouragement that you gave me. I clung to your words of hope. I didn't believe them at the time, but I wanted desperately for you to be right. You know what? You were right because I am about to celebrate another birthday which means that I made it to a better place.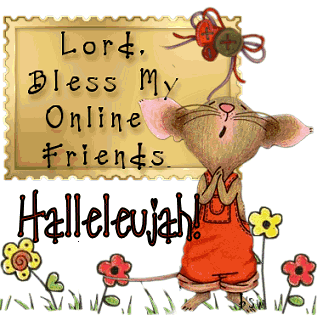 I want to thank you all for reading my blog and for those that make comments, I truly appreciate the effort you make to jot down your remarks. I appreciate all the Facebook comments and Twitter mentions and shout outs which have not only helped my blog readership to grow, but also has connected me with some really intelligent and super nice people.

Since Tuesday is my birthday and my foot is actually feeling better, I am once again excited about attaining my six pack abs for my next birthday. I already forewarned my family that I will be bearing my tummy for them to oooh and aaah over. Hopefully they won't be blinded by the glow-in-the-dark skin. (wink).
On a serious note, let me say, sincerely and with my most heartfelt emotions, thank you for everything.
Sorry. I just couldn't resist the kitty picture! I couldn't stay serious for too long!
Now, the time we have all been anxiously awaiting…This is the weekly post where I spotlight my Rockin' Friends who are the Top Nine active participants and loyal followers in my community where you will find THE BEST people in the world! If you want to be mentioned here next week, then all it takes is to come in and start chatting with everyone in my community.
With a big,

heartfelt thank you

for their participation and friendship, here are the
Rockin' Friends
this week in order of most participation.

I'm so glad that I've been able to become friends with these wonderful people who are so active in my community. I encourage you to add their blogs to your blogroll, but also come over and chat with us in
my community
.
For everyone mentioned in the top nine this week, feel free to grab the Rockin' Friend badge below and thank you for your participation!!
Until next week…

Kiss

your family,

hug

your friends and don't forget to be the friend you would like to have around.
Woo Us To Your Blog
As always, attached is the weekly Linky to enter either the main URL to your site or add each post you publish throughout the week. You don't have to do anything special, just drop your link in and get a little extra exposure to your site.