Have you ever read Shakespeare's play, Macbeth?

There's a passage where Macbeth is thinking about the events that are going to happen to him. His thoughts are a bit mind-boggling and his impatience at his reflections bothers Macbeth. He finally decides to stop beating himself up and to just let whatever is going to happen come to pass.
We often have a false sense of control of the future and that adds to the frustration during unpleasant or painful circumstances.

I'm actually very bad at remaining positive in the face of adversity. When the ship starts to sway, I'm already clinging for dear life.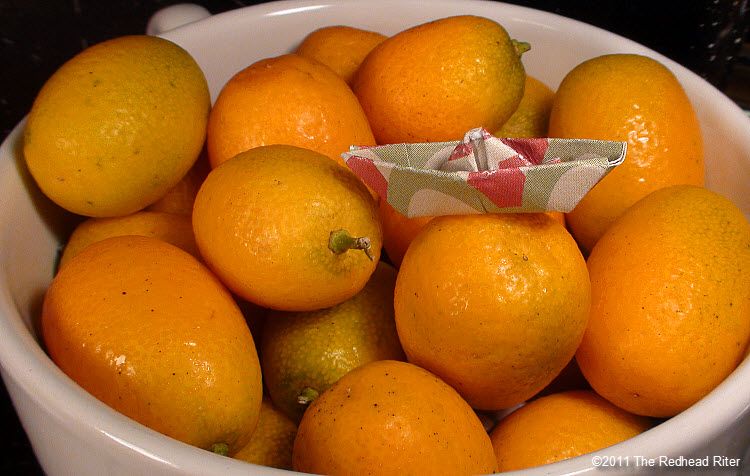 You would think that by now, I would grab hold of the steering wheel and just enjoy the ride. I already know that time has a way of exposing the mysteries in life if we just wait out the storms.

But who likes waiting?

Better yet, when something unpleasant is approaching, who doesn't cringe?

That's my point…I cringe.
People with a positive outlook on life are happier because they "get" what the whole experience of living is all about and therefore, make the most of their time.

So what was it that Macbeth said?

"Come what, come may, time and the hour runs thro' the roughest day."
(Macbeth 1.3.156-7)

Hmmmm….

We all have rough days and some have rough years, but eventually the hard times pass.

Let's take today as an example…

I was ready to go to the store and pick up all the things I needed for my food post. However, because Alyssa brought a puppy home to babysit until Saturday evening and she left for work, the yapping and barking was intolerable.

My first reaction was that I would just quiet down the eight week old puppy and reassure Bella that this other dog wasn't going to be around long.

The reassuring lasted until Alyssa got home very late, by which time I was a frazzled mess. A whining baby dog is not my cup of tea.

Anyway, the food post will have to wait another day and the world won't end because of it. However, I kept fretting terribly because this puppy wrecked my day.