Versatility Supports Creativity
Although WordPress was designed for blogging, it can be used for business websites as well because it is built on PHP/MySQL. To help make sense of the concept, PHP originally was the acronym for "Personal Home Page," but now stands for "PHP: Hypertext Preprocessor". PHP is a processing language that is embedded into HTML and interpreted by a web server. MySQL (Structured Query Language) is a relational database management system that runs as a server.
Although PHP and MySQL can be used independently of one another, together than can do what neither can do alone. By combining PHP and MySQL, your website will be able to instantly deliver information online and "instantly" is what the public demands.
Does all that sound complicated?
A few years ago, I was the Web Master and updated my company's website using a a powerful Content Management System (CMS) called Interwoven. It can store images, PDFs, other documents, video and audio. In the late 90's, many of the Fortune 500 companies used Interwoven to create and update the web pages on their website and obviously, some companies still do.
Interwoven was extremely expensive.
Jump to 2011 and you will find a scaled down, but highly effective CMS called WordPress which is available with a price tag of….FREE.
Versatility for free.
The price couldn't be better.
Forever Free
WordPress is an Open Source software which basically means it is free to the public. There are other open source software solutions that ultimately lead to a product that will charge after you get to a certain size or add the best features.
The definition of "Open Source" is based on the Debian Free Software Guidelines which are as stated below:
The Open Source Definition


Introduction

Open source doesn't just mean access to the source code. The distribution terms of open-source software must comply with the following criteria:

1. Free Redistribution

The license shall not restrict any party from selling or giving away the software as a component of an aggregate software distribution containing programs from several different sources. The license shall not require a royalty or other fee for such sale.

2. Source Code

The program must include source code, and must allow distribution in source code as well as compiled form. Where some form of a product is not distributed with source code, there must be a well-publicized means of obtaining the source code for no more than a reasonable reproduction cost preferably, downloading via the Internet without charge. The source code must be the preferred form in which a programmer would modify the program. Deliberately obfuscated source code is not allowed. Intermediate forms such as the output of a preprocessor or translator are not allowed.

3. Derived Works

The license must allow modifications and derived works, and must allow them to be distributed under the same terms as the license of the original software.

4. Integrity of The Author's Source Code

The license may restrict source-code from being distributed in modified form only if the license allows the distribution of "patch files" with the source code for the purpose of modifying the program at build time. The license must explicitly permit distribution of software built from modified source code. The license may require derived works to carry a different name or version number from the original software.

5. No Discrimination Against Persons or Groups

The license must not discriminate against any person or group of persons.

6. No Discrimination Against Fields of Endeavor

The license must not restrict anyone from making use of the program in a specific field of endeavor. For example, it may not restrict the program from being used in a business, or from being used for genetic research.

7. Distribution of License

The rights attached to the program must apply to all to whom the program is redistributed without the need for execution of an additional license by those parties.

8. License Must Not Be Specific to a Product

The rights attached to the program must not depend on the program's being part of a particular software distribution. If the program is extracted from that distribution and used or distributed within the terms of the program's license, all parties to whom the program is redistributed should have the same rights as those that are granted in conjunction with the original software distribution.

9. License Must Not Restrict Other Software

The license must not place restrictions on other software that is distributed along with the licensed software. For example, the license must not insist that all other programs distributed on the same medium must be open-source software.

10. License Must Be Technology-Neutral

No provision of the license may be predicated on any individual technology or style of interface.
WordPress was designed to remain free to the public.
No secrets.
No surprises.
Free.
Period.
One Click Installation
"One is the loneliest number" per Three Dog Night, but an installation that requires only one click is like a dream come true. WordPress installs on many hosting providers with just a single click.
Go ahead and pinch yourself.
I'm still here.
Yep, it's true.
One. Click. Installation.
Plugging Into Plugins
Developers are constantly developing plugins for WordPress that will help you do just about anything you can imagine. There are developers that design new plugins to be installed with a few clicks. It is no longer absolutely necessary to hire a web developer in order to add features such as:
Navigation bars
Contact forms
Page navigation
Image sliders
Flash
Maps
Photo galleries
Shopping carts
Translation widgets
Calendars
There are so many plugins available that I could type all day long and still not be able to list them all.
As Easy As 1-2-3 To Use
Often people that do not know anything about blogging start using Blogger because it takes all the necessity of knowing HTML code out of the mix. If they blog for a few years and then decide they want to "kick it up a notch" as Emeril Lagasse would say, the Blogger blog has to be transferred to another platform. What they don't realize is that you don't have to know HTML code to run a WordPress website either.
Let me tell you from experience, WordPress is awesomely powerful and easy to use. Most of the hosting companies now provide a one-click installation. The administration menu (dashboard) is very simple to understand and navigate. Even if you do not know HTML, it is easy to keep your site updated regularly.
Designing All By Myself
WordPress has unlimited possibilities, but most people do not have unlimited funds. That's okay! WordPress allows you to sing along with Eric Carmen, I can create my website, "All By Myself". I won't say that it is as easy as learning to tie your shoe laces, but it isn't impossible either.
Not only will developing your own website save you money, it will also save you time. You don't have to call or write a programmer and then get in his queue to have your problem fixed or your site created.
I like being able to do things myself without having to wait. I do enough waiting in the grocery store check-out lines.
Themes Are Like The Wedding Tuxedo
What is the first thing that grabs your attention on a website? Yep. It is the appearance. The frou frou things like color, header, column layout, font style and ease of navigation. Themes are what dress your website the same way you don a tuxedo to attend a fancy event like your wedding.
There are not only thousands of free themes that you can download to use on your website, but with WordPress you have the option to design everything yourself.
Yay! Control!!
Yeah, I'm a little bit of a control freak, but that's a good thing.
Let me backtrack a second. Using a free theme template is risky because some Cruella De Vil type developers embed secret code that links your site to undesirable sites. Without you knowing, your site could ping to websites that eventually have you banned from the search engines.
My suggestion is that you either learn how to code the site yourself or hire someone else to design it. In the long run, it will be worth your effort or money because your website is not only secure, but designed exactly the way you want it.
Search Engine Optimization (SEO) Adds Value
Having a website crawled and ranked high by search engines is usually the goal of any website. WordPress uses coding that is search engine friendly. Because WordPress is Open Source, very creative and intelligent developers are always trying to make it better. Matt Cutts, who is currently the head of the web spam team at Google, once said, "Google Loves WordPress" for SEO.
That piqued your attention, didn't it?
Some of the features that make WordPress so Google friendly are the methods used to create tags, categories, headline formats (h1, h2, h3), permalinks, easy pings and simple layouts with clean coding. Being Google friendly means higher ranking on searches, more website visits and ultimately more money.
Could you use more money?
Multiple Users
WordPress gives the flexibility of having multiple users with varying levels of authorizations. This option enables highly configurable roles defined as:
Super Administrator

– Access to the blog network administration features controlling the entire network.

Administrator

– Access to all the administration features.

Editor

– Can publish and manage posts and pages as well as manage other users' posts, etc.

Author

– Can publish and manage their own posts.

Contributor

– Can write and manage their posts, but can not publish them.

Subscriber

– Can only manage their profile which means read comments, make comments, receive newsletters and announcements, etc.
Choices.
Visual Editor And The Paste From Word Tool

Visual Editors, also known as Full Screen Editors, let you see the text being edited while it is being edited. This backend feature of WordPress helped to make if famous from the very beginning.
If you can type it in a Word document, then with the "Paste From Word" tool, you can publish it on WordPress.
Hello people! Even my mother can type a Word document!
Sorry, Mom.
Support And Community
According to the recent statistics on Google Trends, a chart comparing some of the leading platforms shows that WordPress websites outrank the rest. As of this moment, there are a reported 64,926,610 WordPress websites in the world.
Obviously, with that many WordPress users, there is a large community of people that can offer support whenever there are problems with your site. It is also easy to find developers who can add custom features to your site if you're not really into learning code. The support community does not only include intelligent developers, but the majority of people are helpful and willing to assist with any aspect of a website.
Comments From Supportive Visitors

Comments bring the site up to a whole new level of interaction. Not only can you enable/disable comments on a post-by-post basis, but visitors can Trackback or Pingback comments on their own site.
Spam comments can be virtually eliminated as well.
That is sweet music to my ears!
Archives Are My Library Of Congress

I am a "Table of Contents" type of person, so having a static archive page available for my blog was one of the features that won me over to WordPress. After publishing a post, it is automatically organized in the archives and listed for readers in an easy-to-read and easy-to-find manner.
What if you have a business website? Businesses do not usually have the same kind of archives as a blog. Since the latest content is presented first on an archive page, a store could use it with their "Newest Product" or a news site can show the "Most Recent News".
Designed For Blogging
Even though it can be used in many other ways, WordPress was designed for blogging. Because of this original goal, the numerous blogging features are easy to use. Some of my favorites include:
Excellent SEO
Community of support
Themes
Archives
Widgets
Categories
Tags
Plugins
Anti-spam
Threaded comments
Concise administrative controls
Blogging is meant to be fun even if it is work. How fun would it be to play soccer or football with only half the team? WordPress gives you the whole team of features plus plenty sitting on the benches just in case you need them.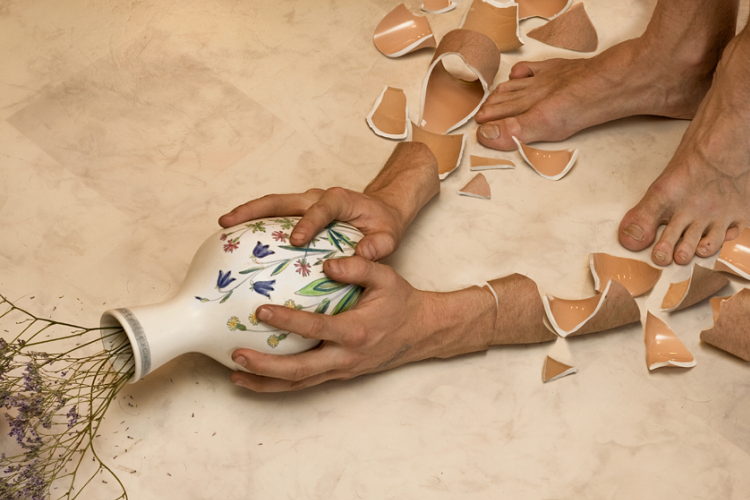 Erik Johansson Photo Manipulation Artist
Unlimited Page Possibilities
I like having static pages that are not posts. I do not, however, want a limit as to how many I can incorporate on my blog. It is "my" blog, right? I think Blogger forgets that sometimes. WordPress, on the other hand, allows unlimited pages.
Unlimited.
I wish that was also true for the ice cream in my freezer.
So you can have pages for a:
Contact form
About
Archives
Photo gallery
Twitter page
Facebook page
LinkedIn page
Community
Get the picture?
The pages are limited only by your imagination and creativity.
Secure And Safe

WordPress security updates happen all the time. It is easy to know which programs need to be updated because there is an alert that remains on the blog administration dashboard until the update is completed. All you have to do is backup the site and then make one click to update.
Yep. There we go with that one click thing again.
Like I keep telling you, WordPress is not hard to use.
In the words of Lionel Ritchie, it's "easy like Sunday morning".
Technology Rich
WordPress uses HTML and CSS (Cascading Style Sheets) that allows your website to appear on an iPad, iPhone, Blackberry, Android and many other mobile devices. People having the capability of viewing a website anywhere allows your business or blog greater opportunities of success.
Optimal Growth
Having your own domain hosted on your own server with a feature rich WordPress foundation, sets your website up for optimal growth. There are limitless possibilities waiting to be implemented on your site.
Imagination makes all things possible and you can quote me on that one too.
Standard Web Compliance
The code used by WordPress is in full compliance with the standards of the W3C. "The World Wide Web Consortium (W3C) is an international community that develops open standards to ensure the long-term growth of the Web."
Being aligned with the W3C ensures your website can be viewed on the most current browsers from now and into the future.
In other words, "To infinity and beyond!"
Thank you Buzz Lightyear.
Upgrade With Ease
The WordPress software is constantly updated and like I've said many times before, updates can be made with just one click. So whenever you are notified in your WordPress dashboard that there is an update to the WordPress software or any other feature, be sure to make that one click upgrade.
Goodbye Spam And Don't Come Back
WordPress does not like spam. To help eliminate the spam to your website, there are tools that are built in which include an integrated blacklist and open proxy checker. As mentioned before, there are also numerous plugins available that can be installed with one click.
One. Click.
It is just so easy.
Surely this is soaking in and convincing you that WordPress is not as hard to use as you may have otherwise believed before reading this post.
Customizable Permalinks
My previous post is called Eye Love The Little Red Hen On Grave's Mountain. A Blogger blog shortens the URL to http://www.theredheadriter.com/2011/11/eye-love-little-red-hen-on-graves
Ugh.
A WordPress blog would allow it to be custom shortened. I would have control!!! What a concept!
Yes, I was being very sarcastic because the lack of control with Blogger has driven me almost crazy.
The link could be changed to http://www.theredheadriter.com/2011/11/little-red-hen-on-graves-mountain which allows all the best keywords to be in the URL – "Little Red Hen" and "Grave's Mountain".
Having the best keywords in the URL is important because the search engines will read the keywords and rank my post higher for those keywords. Don't forget, that the goal is to be optimized on the search engines so that more people will buy from your business or visit your blog.
Auto-Ping Pings And Keeps On Pinging
Pinging search engines is an important task after publishing new content to your website in order keep it active so that people will be able to find it. WordPress has a built in function that will automatically ping search engines, RSS feed sites and even blog directories.
That's even better than one click!
Google Analytics And Site Map
In order to know how well your website is performing, the results have to be measurable. Google Analytics is the tool that does the best job at measuring the results of your SEO strategies. After verifying website ownership, Google provides information that will assist in finding broken links, blocking content, pinpointing the keywords that draw people to your website and even more analysis by post.
Adding a site map to your website allows Google spiders to crawl all the pages more efficiently. Happy crawling spiders means higher rankings in the search engines.
It's the same concept as, "You can catch more flies with honey than vinegar."
Categories And Tags
The categories and tag features in WordPress provided an excellent reason to move my blog. WordPress allows you to be organized with all the content of your blog and to correctly identify them with meaningful categories and tags. As the blog gets bigger, it is important to be able to find content so that readers will continue to benefit from the information you have written. Without a good category system, posts are lost forever.
I've listed 25 of the outstanding features of WordPress and there are many others you will discover once you start using it.
I could quote the credit card company commercial and say that although WordPress is free, it is "priceless," but instead I want you to focus on the fact that only your own imagination and creativity will hold you back from having a totally phenomenal website.
The possibilities with WordPress are as endless as the grains of sand in the ocean.
What do you think about WordPress now?