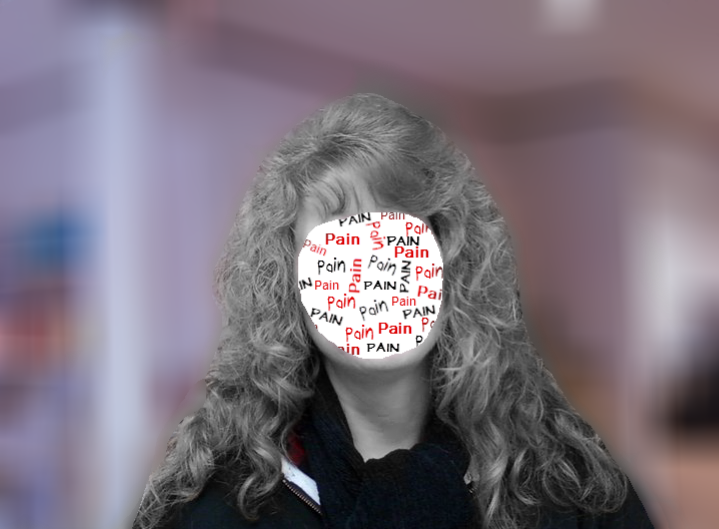 It will not surprise you, since I have suffered extreme PTSD, that I am going to say a little about October 10th being World Mental Health Day.
What Is World Mental Health Day?
The WFMH – World Federation for Mental Health "is an international membership organization founded in 1948 to advance, among all peoples and nations, the prevention of mental and emotional disorders, the proper treatment and care of those with such disorders, and the promotion of mental health." I think they sum their mission up nicely in their tagline – Making Mental Health a Global Priority.
So often people have the attitude that if they can't see blood oozing or a broken bone, then it just isn't that bad of a condition. That is what makes it so important that we all unite in helping people obtain good mental health.
Through research, it has been learned that many times, physical and mental health disorders go together. It also shows that persons who suffer severe chronic physical illnesses also often have a mental health problem. Sixty percent of the world's deaths are caused by four chronic illnesses: cardiovascular, diabetes, cancer and respiratory illnesses.
World Mental Health Day is a day set aside to educate and bring awareness to global mental health and the major effects it causes to peoples' life worldwide.
Ways To Build Resilience
The American Psychological Association released a list of things to do that will help strengthen good mental health.
Make connections
Avoid seeing crises as insurmountable problems
Accept that change is part of living
Move toward your goals
Take decisive actions
Look for opportunities for self-discovery
Nurture a positive view of yourself
Keep things in perspective
Maintain a hopeful outlook
Take care of yourself
Meditation and spiritual practices
Write about your deepest thoughts and feelings related to trauma or other stressful events
Let's talk about the first one – Make connections.
According to the tip document, "Good relationships with close family members, friends, or others are important. Accepting help and support from those who care about you and will listen to you strengthens resilience."
I know for a fact that people who suffer from Post-Traumatic Stress Disorder (PTSD) have the best prognosis of getting healthy again if their family rallies around them. So I can attest to the fact that it is of utmost importance to have relationships with people that will listen and jump in to help without being told. Without those relationships, healing is slower.
"Connecting" doesn't have to be going on a world tour and visiting all the natural wonders of the world! Simple things such as phone calls, meals, doing mundane tasks like laundry or vacuuming, going to the grocery store with the person or sending cards. The most important thing to remember is that no matter how you do it, connect, connect and connect. The "sick" person may be incapable of even knowing what to ask for or that they should even ask for help.
If you glean only one message from my blog, I hope that you will hear this one: CONNECT with the people who suffer with a mental disorder/illness. They need human compassion. Just in case you missed what I said, I will repeat it in a different way. It is mandatory that people who are suffering with a mental disorder/illness have people who care assist/support them.
I was one of those people who couldn't "ask" for help. I did not know what kind of help was needed to assist me in overcoming the pain and trauma. Looking back now, I realize that I needed to be "held and heard" more than anything.
Okay. I'm taking a breath now.
(breathe in)
(breath out)
Those memories are way too painful for me to think about right now. Let me just say this…
Blogging, Twitter, Facebook and communities are about relationships first and foremost. Hopefully I don't need to remind you that relationships are about caring and compassion. So when you "chat" with someone online, you should always imagine sitting with them on the sofa. The people I talk to online are caring and compassionate. Even when I wasn't talking, they sent me messages of encouragement. I also had a few friends at work who would text or email me sweet messages just to let me know that they were thinking about me. I want to say, "Thank you," from the bottom of my heart, for your kind words which gave much and expected nothing back. I truly can not thank you enough.
In celebration of World Mental Health Day, pleas
e connect with someone you know who is suffering. On October 10th you can be a hero.
Now, the time we have all been waiting for…(drum roll) This is the weekly post where I spotlight my Rockin' Friends who are the Top Nine active participants and loyal followers in my community which has THE BEST people in the world! If you want to be mentioned here next week, then all it takes is to come in and start chatting with everyone in my community.
Below are a few discussions going on in my community :
With a big, heartfelt thank you for their participation and friendship, here are the Rockin' Friends this week in order of most participation.
I'm so glad that I've been able to become friends with these wonderful people who are so active in my community. I encourage you to add their blogs to your blogroll, but also come over and chat with us in my community.
For everyone mentioned in the top nine this week, feel free to grab the Rockin' Friend badge below and thank you for your participation!!
Until next week…Kiss your family, hug your friends and don't forget to be the friend you would like to have around.
Woo Us To Your Blog
As always, attached is the weekly Linky to enter either the main URL to your site or add each post you publish throughout the week. You don't have to do anything special, just drop your link in and g
et a little extra exposure to your site.