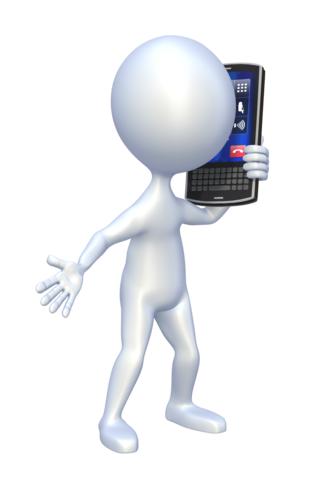 Active Communication
English.
Telephone.
Forums and communities.
Spanish.
Non-verbal body language.
Yell.
Korean.
Twitter.
Face-to-face.
German.
Whisper.
Japanese.
Sign language.
French.
Crying.
Skype.
Blog comments.
Chinese.
Facebook.
Silence.
Every day we communicate with people in one form or another. Even silence and the lack of any message at all is actually a message. It is extremely important that we know how to effectively communicate our thoughts and needs.
Let me give you an example. A child falls down, scrapes her knee and runs crying to her mother. Obviously, the child's message is that her knee is hurting and she is seeking comfort. I don't think anyone could mistake what the child is saying even though she didn't use words.
There are so many ways to communicate with each other. A few things are required to have effective communication – a speaker and a willing listener.
If someone has a need to be heard, they must first express that need by sharing it with someone through spoken language, written words or non-verbal expressions. This is not always an easy task.
After the "speaker" has made their need to be heard known, a listener must be present and in the moment. Listening is a very active action. Saying "uh huh" while totally engrossed in a television show is not listening.
That brings us to a few other concepts that I've mentioned in an epiphany I shared earlier. It is as important to choose an appropriate time to express a need as it is to effectively communicate the need.
I know all that sounds really easy, but if it was that easy, no one would ever have their feelings hurt, there would be no fighting or divorce. The crux of all relationships is learning how to be an effective communicator.
Maybe in your head you are saying, "But I try and try to communicate and he/she just won't listen or acknowledge the topic I'm trying to discuss."
A huge trait of a good listener is unselfishness and sincerely caring, loving or at least having an interest in the message of the speaker. If two people are married, siblings, parent/child or best friends, I would think that a listener would incorporate all those traits.
Frustration, anger and hurt feelings happen when someone has a need to be heard, but no one seems to be listening. I know that it is rough being ignored or neglected. The behavior of a non-listener, over time, can destroy a relationship especially if a tragedy occurs. People who claim to love and care, but are unwilling to listen during unhappy, painful experiences, are selfish. Personally, I doubt the sincerity of their claimed emotions.
The solution to the listening dilemma can be easy. Knowledge is power, so here are a few tips to help you become a better listener.
Focus on the speaker physically and mentally. Remember the importance of maintaining eye contact.
Do not interrupt the speaker.
Think about what the speaker is saying before talking.
Ask questions to gain better understanding.
Deliver the appropriate action – help solve the problem, comfort, etc.
By developing good listening skills, relationships can be strengthened because understanding will exist. The more people understand each other, the less discord will exist between them. With practice, everyone can master listening.
Sounds so easy doesn't it?
Now, the time we have all been waiting for…(drum roll) This is the weekly post where I spotlight my Rockin' Friends who are the Top Nine active participants and loyal followers in my community! If you want to be mentioned here next week, then all it takes is to come in and start chatting with everyone in my community.

Below are a few discussions going on in my community :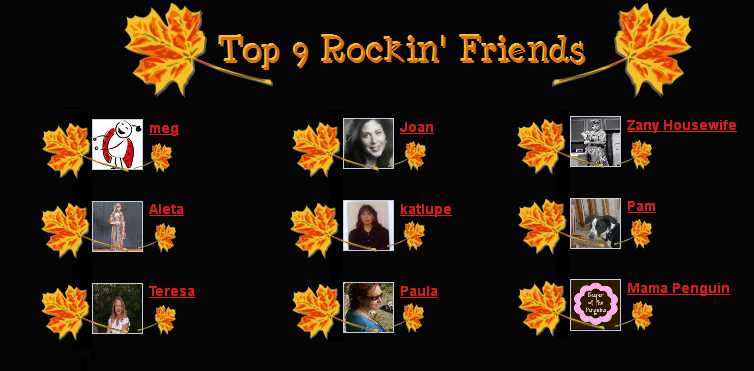 With a big, heartfelt thank you for their participation and friendship, here are the Rockin' Friends this week in order of most participation.


I'm so glad that I've been able to become friends with these wonderful people who are so active in my community. I encourage you to add their blogs to your blogroll, but also come over and chat with us in my community.
For everyone mentioned in the top nine this week, feel free to grab the Rockin' Friend badge below and thank you for your participation!!
Until next week…Kiss your family, hug your friends and don't forget to be the friend you would like to have around.
Woo Us To Your Blog

As always, attached is the weekly Linky to enter either the main URL to your site or add each post you publish throughout the week. You don't have to do anything special, just drop your link in and get a little extra exposure to your site.