Nestled in the Swiss Alps in a village called Vals is a house that is mostly hidden underground. It is a place that can be rented for a lovely vacation. The Villa Vals earth house has split stone on the facade of the one open end of the building and the rest of the house is completely underground. The stone for the front was excavated from the site during construction which makes it even more unique.

"Local builders excavated 36 feet into the side of the hill and poured a reinforced concrete retaining wall." Then they built a 2 1/2 story high, 52′ x 26′ box with a concave front. This ensured that the view across the valley remains open from all the buildings and the baths.
The only structure that sticks up from the ground is a barn that was retained. It was converted to a mud room and connected it to the house with a 72′ long stepped concrete tunnel.
Living underground obviously means that the home is extra insulated and protected from the wind, but it also supposedly triggers "an almost primal feeling of security" which sounds really appealing to me.
The 1700 square foot home uses only hydroelectric power. Another very interesting feature of Villa Vals is that it has radiant flooring. There are several advantages to using radiant floor heat and one of them is that it is more efficient since no energy is lost through the ducts like it is in forced-air heating. I also found that hydronic radiant floors are the most cost-effective because they use very little electricity. The radiant floors can be powered by solar water heaters or gas, oil or wood-fired boilers. All of it is very intriguing.
I totally love the photographs of Villa Vals and all were taken by the talented Iwan Baan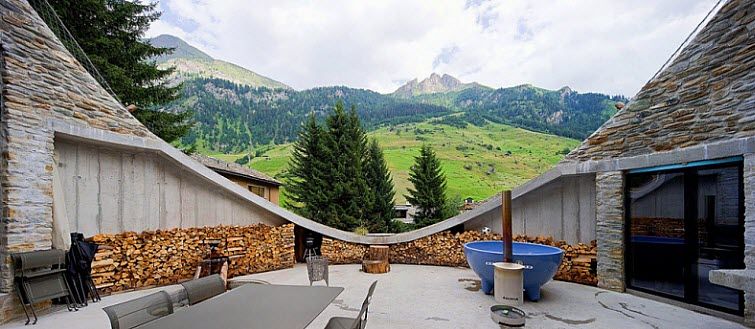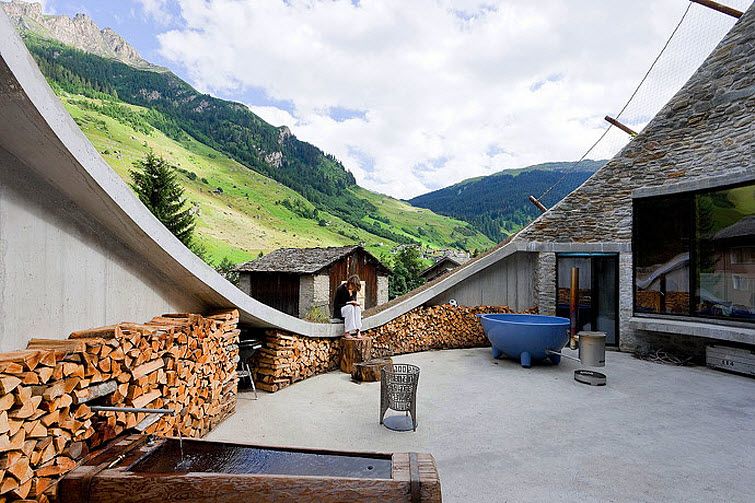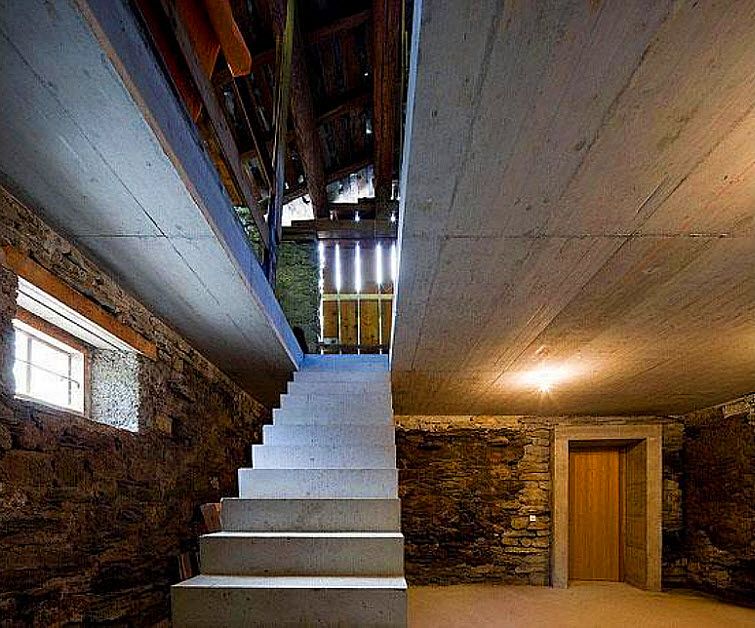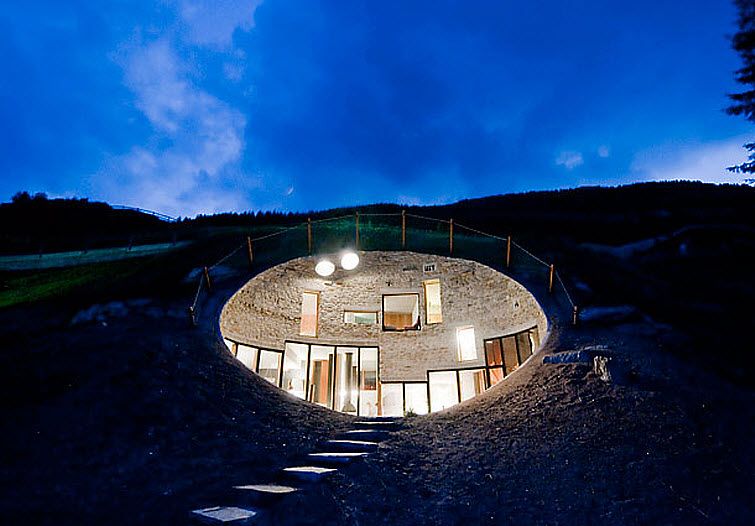 Are you impressed?