When I was very young, my mother used to read to me every night before I went to sleep. My reading and word obsession progressed to school book fairs and weekly visits to the library. I also loved reading the column in the Reader's Digest called It Pays to Enrich Your Word Power. I remember telling myself that some day I would get all the words right.
Eventually, I grew up and became an aunt and a mother. I wanted to pass on my passion for the written word, so Brittany, Alyssa and I were weekly visitors to the library and book store. For fun, I would play "school" and "bank" with them. Of course, we had lots of spelling bees. Reading to and with them definitely helped them scholastically.
So it was with great pleasure that I discovered an artist that uses books in his artistic creations. It is also wonderful that he can use books that are no longer in good enough condition to be read. Libraries have given him many of his books rather than destroying them.
While visiting his website, I found that Mike Stilkey, a Los Angeles native, "has always been attracted to painting and drawing not only on vintage paper, record covers and book pages, but on the books themselves."
Having books as the canvas for his paintings in this way is such an awesome idea!
"Using a mix of ink, colored pencil, paint and lacquer, Stilkey depicts a melancholic and at times a whimsical cast of characters inhabiting ambiguous spaces and narratives of fantasy and fairy tales. A lingering sense of loss and longing hints at emotional depth and draws the viewer into their introspective thrall with a mixture of capricious poetry, wit, and mystery."
I find his work inspiring and something about it is reminiscent of the innocence of being a young child again.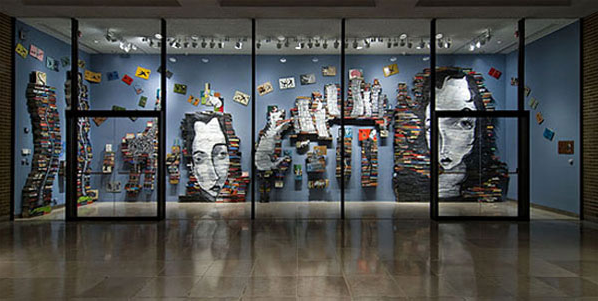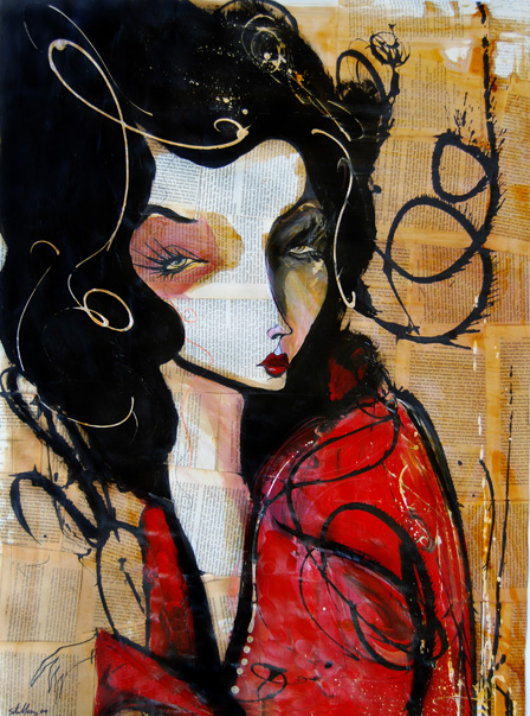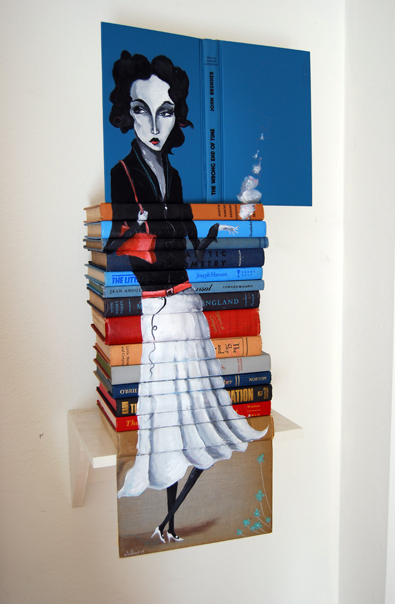 I left out one piece of information about Stilkey that made me smile. He started his art later in life because as a young man, Stilkey was quite busy painting graffiti and skateboarding. You just never know what will happen when children finally grow up! That piece of information all by itself is inspirational!