Humans like to think that they can control life and events, but the reality is that the only control we really have is how we react to them. When hurricane Irene started rolling onto the beaches of Virginia, I was safely reclining on the couch. I watched the big black clouds rush across the sky and then the rain and wind whipped all around us. Of course, it didn't take long before thousands lost power and internet access.
There were many, including our friends and their families, that suffered extensive damage. One of my daughter's friends was awakened as a huge tree barely scraped her body when it came through the roof and pierced her bed. My hairdresser's parents also had terrible damage when trees ripped their home apart and rain destroyed everything that was left.
What Is Really Important?
When tragedy happens, people tend to go back to the basics – the important things in life. As long as everyone is safe and unharmed, we are happy because everything else can be replaced – homes, vehicles, clothes, food.
Often it takes a catastrophic event before some people realize what really matters. I'm not one of those people. I already know that people are important and things don't matter.
While I was without internet access, I received phone calls and text messages asking if I was okay because I was missing from Twitter, Facebook, my community and this lovely blog. Then when I was finally able to sign back into everything, I had a message that said, "I have missed you very much. I am very glad you are back."
People, not things are important.
Relationships.
That is what blogging and the whole social media thing is all about – people and relationships.
Last year taught me that I have very little control. I can't control the weather, other people, appliances, automobiles, health or even my own body's reaction to a traumatic event. The one thing that I will always be able to control is my feelings of gratitude and love.
I love my daughter beyond all words.
I am so grateful that she is alive, healthy and happy.
I also am deeply grateful for my family and friends. Not just friends that I see face-to-face, but also those that I have gotten to know on Twitter, Facebook, in my community and on my blog. Your comments, emails, messages and phone calls have kept me going when I didn't think I would last another minute.
I appreciate being missed during the last week. Actually, a huge portion of me has been missing for over a year. Thank you all for sticking by me and extending your care, concern, friendship and advice. I will always be extremely thankful.
Now that hurricane Irene is gone and I have been all mushy, let's do something fun like recognizing some people in my community!
Now, the time we have all been waiting for…(drum roll) This is the weekly post where I spotlight my Rockin' Friends who are the Top Nine active participants and loyal followers in my community! If you want to be mentioned here next week, then all it takes is to come in and start chatting with everyone in my community.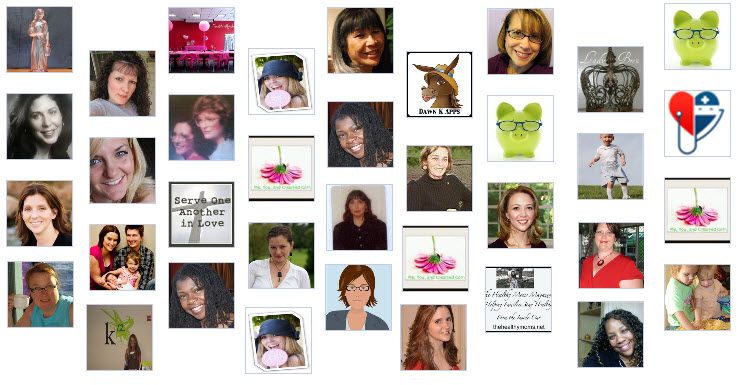 Below are a few discussions going on in The Redhead Riter community:


With a big, heartfelt thank you for their participation and friendship, here are the Rockin' Friends this week in order of most participation.
I'm so glad that I've been able to become friends with these wonderful people who are so active in my community. I encourage you to add their blogs to your blogroll, but also come over and chat with us in my community.
For everyone mentioned in the top nine this week, feel free to grab the Rockin' Friend badge below (Yeah, we do crazy poses like that too because we are so stylish) and thank you for your participation!!




Until next week…Kiss your family, hug your friends and don't forget to be the friend you would like to have around.
Woo Us To Your Blog


As always, attached is the weekly Linky to enter either the main URL to your site or add each post you publish throughout the week. You don't have to do anything special, just drop your link in and get a little extra exposure to your site.