Moving into a home that incorporates more opportunities for becoming self-sufficient is on my list of things to do, but first I need to research all my options. That is why the Low Impact Woodland Home by Simon Dale in Wales caught my attention. I am on a quest to find all the things I want to incorporate into a new home.
The main feature about the Low Impact Woodland Home that appealed to me was that it has been built in the hillside for low visual impact and shelter. The other appealing aspect was that it was built at a cost of £3000 (Euros) which is equivalent to approximately $4180 (Dollars). I thought that might grab your attention.
According to the Dale family, it was a conscientious decision to move to an organic house "to be natural (nontoxic/low energy/eco), close to nature and self built were our first priorities. Being built mostly from imagination, optimism and rubbish,the process is naturally organic."
Like any other house, they had plans which they drew themselves….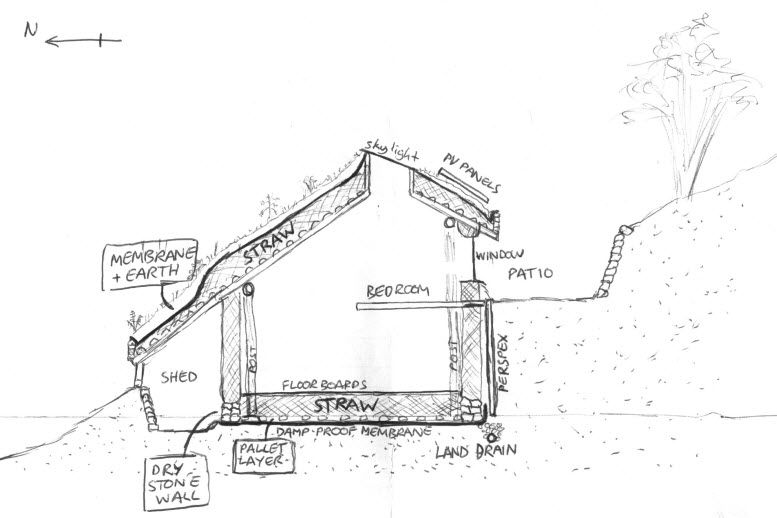 The house started with a frame…
After just four months, the house was finished.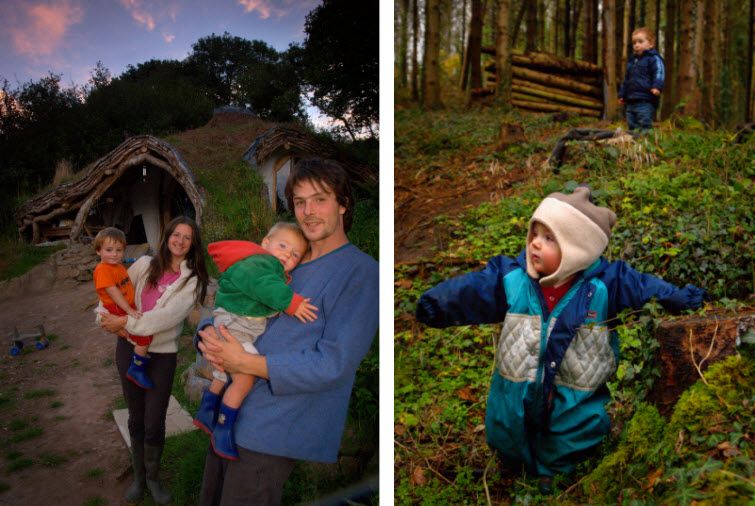 The house does not have the look of an underground house. There are tall ceilings and lots of natural light.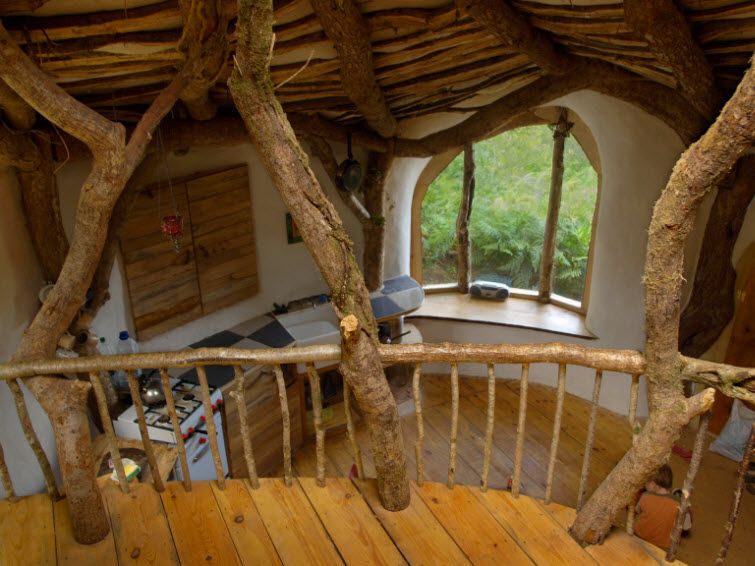 All the windows have a wonderful view of nature.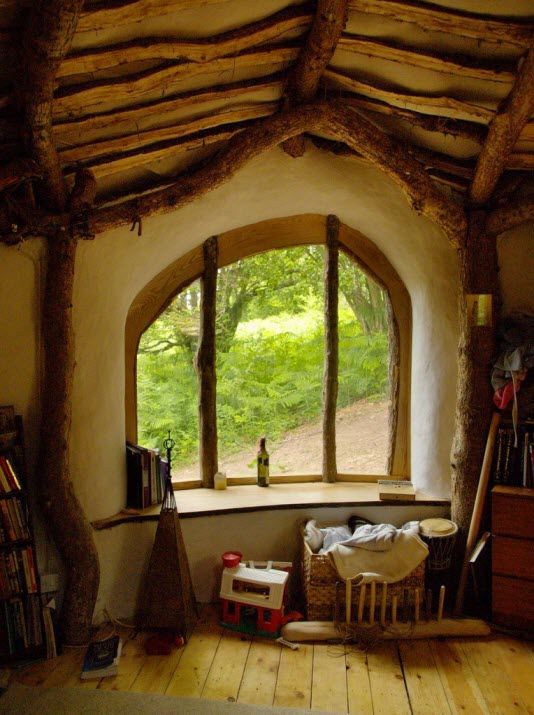 From the outside, that same window looks like this…
This very large window looks out over the greenhouse and all the beautiful vegetables while it lets in tons of sunlight.
The home uses a woodburner for heating and the flue goes through big stone/plaster lump to retain and slowly release heat. There are solar panels to provide power for lighting, music and computing. Lights during the day comes in from the windows and skylights. At night it looks and feels quite cozy with the fire from candles.
The front entrance has a very welcoming appeal to me.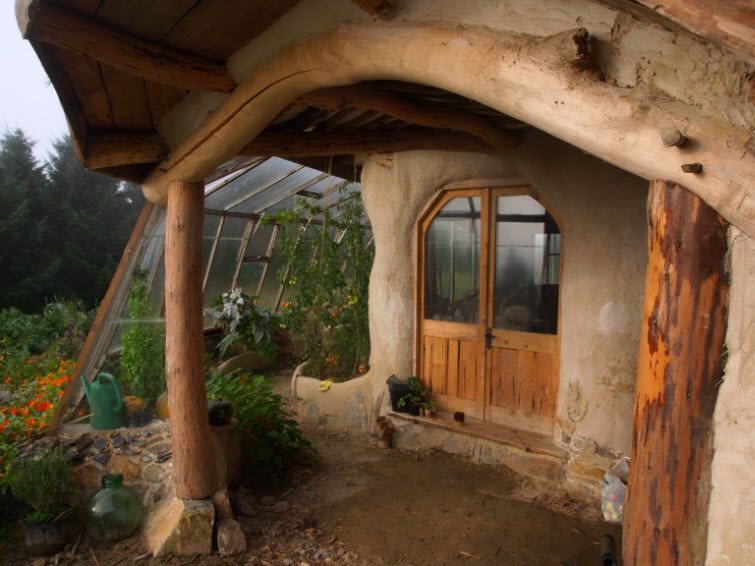 I think it has a lot to do with the greenhouse attached and the vegetables growing. The plants immediately monopolized my attention.
When the cold wind blows, the house is nestled mostly underground so it is protected. The walls also have straw for insulation as well as the dirt that surrounds the house.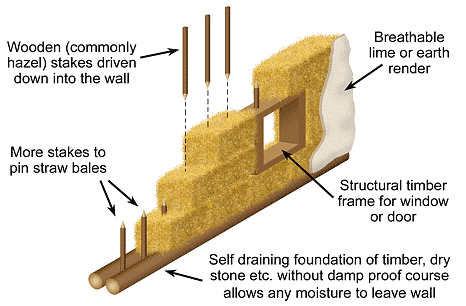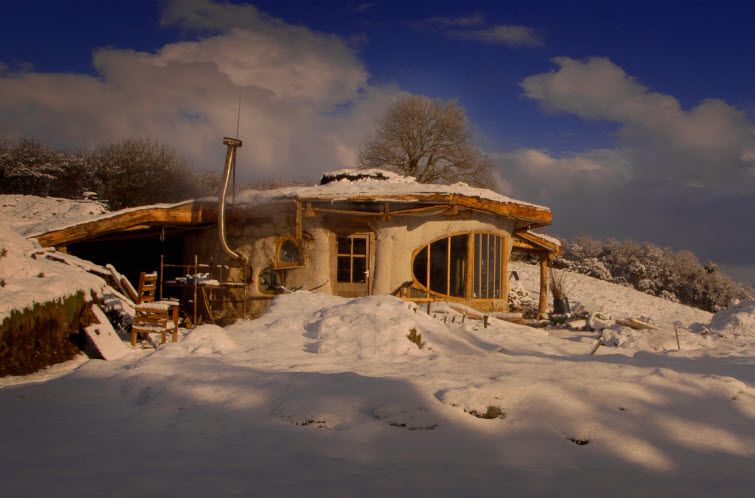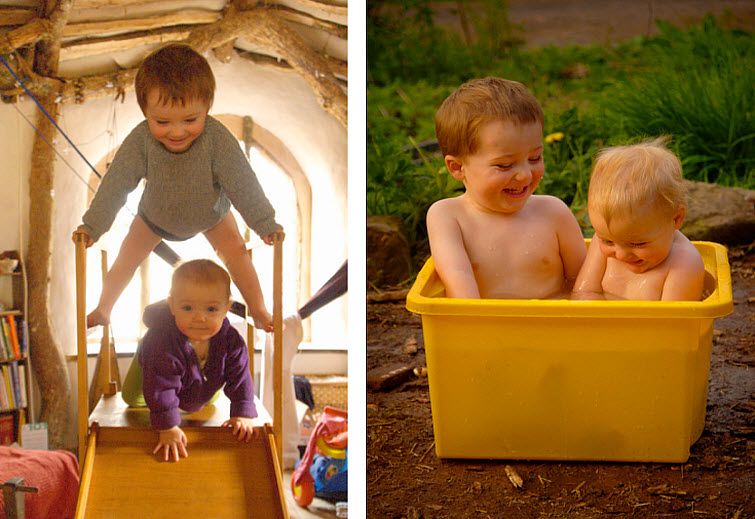 "The time is now to make changes in our lifestyles and consumption…Feeling impotent in the face of environmental and social problems is overcome more easily than we imagine by forming clear intentions of our ideals. Realizing them is not always simple, but in our experience more fulfilling than business as usual."
I have found this family's attitude not only refreshing, but inspiring. They wanted to have a natural place to raise their family without having to sink tons of money and most of their time into a mortgage. I think they have done a wonderful job of accomplishing both tasks.
Their website put it quite well…"Having your own home which is a part of you can be simple. Start from 'what do I need?' and 'what do I have?' not 'what can I buy?' or 'what do other people do?'…Be inventive, try things out, do things the easy way. Look in skips. BE BOLD."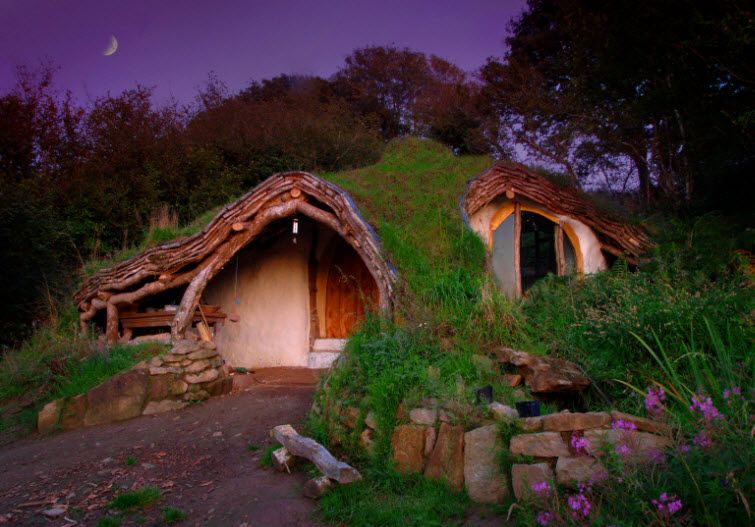 Well, I have gained great insight into how it would be to live in an organic home. I do like some of the features, but having a dirt floor and no air conditioning won't work for me. I like the underground aspect a whole lot and the natural lighting through the windows is really beautiful. Overall, I would say that the Low Impact Woodland Home gave me some great ideas and alternatives to living in the standard house with square rooms and perfectly squared windows. I've never been "just like everyone else," so I will definitely be BOLD in building my next home.
How do you like this organic, low impact woodland house?