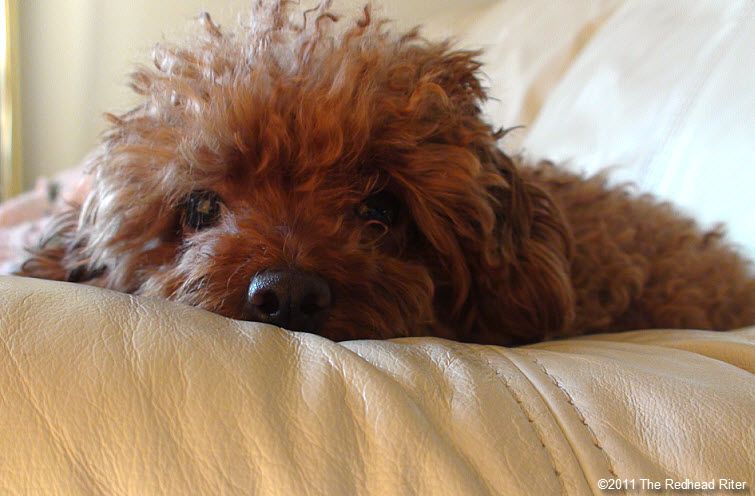 Hi.
As you can tell, Granny (you know her as The Redhead Riter) is not writing this post today. I'm Bella and "officially" Alyssa's dog. But Alyssa is young and always occupied with friends, so I sit home with Granny every night.
Since Granny is home and somewhat incapacitated, I thought I would help her out by keeping her readers aware of the latest update. She gets so worked up if a post isn't published. I think Granny is obsessed with this blogging stuff, but I don't complain because it makes her happy. When Granny is happy, I'm happy.
Today should be the post for her great food. Can everyone tell that she is quite passionate about food? Granny actually cooked the food earlier for the recipe tutorial post, but she just couldn't sit at the computer and type all that stuff with a million pictures today. She is so addicted to that camera.
Anyway, Granny is getting better and I am either sprawled on top of some part of her body (head included) or scrunched up next to her. She says that I bring her comfort. Gosh that makes me feel good!
So Granny will try to post again tomorrow. I better get back over to the couch to cuddle her. Nice chatting with you.
(licking the keyboard)