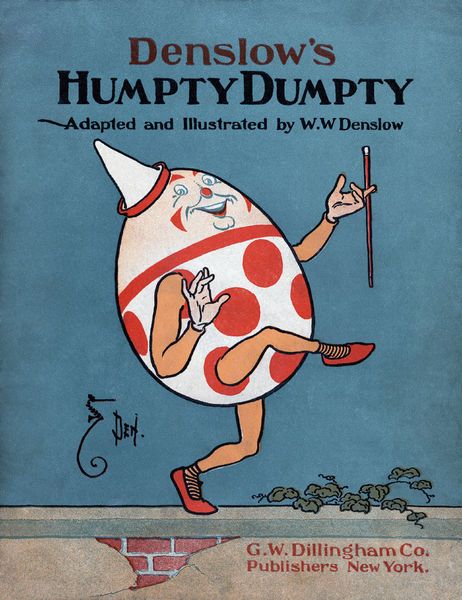 For the last month, it has been necessary to walk backwards, think about my life, and become immersed in the process of healing so that I could take steps forward again. During this time, I've been reminded of a childhood nursery rhyme that was first published in 1803, called "Humpty Dumpty". I think it is most fitting today.
Humpty Dumpty sat on a wall,
Humpty Dumpty had a great fall.
All the king's horses and all the king's men
Couldn't put Humpty together again.
Just as the childhood nursery rhyme states, "all the king's horses and all the king's men couldn't put Humpty Dumpty together again," the only person that can put me back together again is me.
Honestly, that has been a raw deal on many levels.
If I had to make a comparison as to how incapacitated and sick I felt, it would be like having the flu, throwing up, high temperature, broken arm, sprained ankle, kidney stones, migraine headache, eye infection, ingrown toenail, kidney infection, whiplash, toothache, scratched knee, sinus infection, pneumonia, gall stones, stuffy nose, cold sore and a perforated eardrum all at the same time.
Obviously, that's a bit sick. It is also the sickest that I have ever been in my life.
I'm at the point now where I feel no guilt or shame that I wasn't able to "fix it" during the past year. Is there really a time limit on trauma and fear? Just because you may have conquered your suffering in record time and only with the help of God or totally on your own, doesn't mean that I am lesser of a person because I needed more assistance.
Usually, I am filled with guilt for everything that I am unable to do perfectly, so it is absolutely amazing that I do not feel "bad" that I haven't been functioning up to par. Maybe that is a sign that I am on the road to an even healthier existence than I have ever had before in my life.
However, we still have to go back to poor Humpty Dumpty. He was truly broken into pieces and no one could make him whole again. Humpty Dumpty needed to reach over with his injured arm and start gluing his shell back together. Since the rhyme abruptly ends, we do not know the fate of the giant egg.
Humpty Dumpty had "all the king's horses and all the king's men" giving him the needed assistance. Not everyone is not that lucky or blessed. Some people do not have family, while others do not have friends that are there to lend support during terrible tragedies. Supposedly, even more people actually have the family and friends who could support them, but those people are emotionally unable or unwilling to do so.
It all boils down to this…
"This life is yours.
Take the power to choose what you want to do and do it well.
Take the power to love what you want in life and love it honestly.
Take the power to walk in the forest and be a part of nature.
Take the power to control your own life.
No one else can do it for you.
Take the power to make your life happy."
~Susan Polis Schutz~
If you need help, reach out and keep reaching until someone helps or listens. That may seem hard to do and if I'm honest, I find it nearly impossible. Seems crazy doesn't it? I write on this blog day after day and interact with thousands of people online and hundreds face-to-face, but I could only find the strength within me to ask very few for assistance. Laying your life and heart out for all to see is risking rejection. So if that is like you, I understand.
As Susan Polis Schutz said, "No one else can do it for you. Take the power to make your life happy." Her words echo in my whole being today.
I have power.
We all have the power to "be there" for our our self and each other – not to do it for them, but to stand as a support. If you are Christian, isn't that the whole basis of life? As I recall, Matthew 22:37-39 reads:
37 Jesus said unto him, Thou shalt love the Lord thy God with all thy heart, and with all thy soul, and with all thy mind.

38 This is the first and great commandment.

39 And the second is like unto it, Thou shalt love thy neighbour as thyself.
Yeah, I was right. It boldly states that we are to love our neighbor as much as we love our self. That calls for unselfish sacrifice and obviously, you will encounter many people who are unwilling to give that much of themselves away. Don't let that fact deter you from being and doing the right thing for others. You never know if you are the last person they are going to try and reach out to in order to save themselves. You can make a difference to yourself and to others.
Don't under estimate the power of you.
Now, the time we have all been waiting for…(drum roll) This is the weekly post where I spotlight my Rockin' Friends who are the Top Nine active participants and loyal followers in my community! If you want to be mentioned here next week, then all it takes is to come in and start chatting with everyone in my community.

Below are a few discussions going on in my community :
With a big, heartfelt thank you for their participation and friendship, here are the Rockin' Friends this week in order of most participation.


I'm so glad that I've been able to become friends with these wonderful people who are so active in my community. I encourage you to add their blogs to your blogroll, but also come over and chat with us in my community.
For everyone mentioned in the top nine this week, feel free to grab the Rockin' Friend badge below and thank you for your participation!!
Until next week…Kiss your family, hug your friends and don't forget to be the friend you would like to have around.
Woo Us To Your Blog

As always, attached is the weekly Linky to enter either the main URL to your site or add each post you publish throughout the week. You don't have to do anything special, just drop your link in and get a little extra exposure to your site.