Succulent shrimp oozing with sauce, surrounded by fresh garden vegetables and tucked snugly within a tortilla fajita wrap. This is a tasty, colorful meal worth repeating time and time again. Do you know what makes it even better? Preparing the shrimp fajita wraps is fun, easy and quick!
Shrimp Fajita Wrap Recipe – Light, Fresh and Healthy


We are going to prepare the vegetables first

and then cook them.

First up….Onions.

Where would we be without onions?

Cut both ends off the onion,

peel, cut in half and then slice it.
Next…Garlic.

Separate the garlic clove from the head of garlic.

Put it under the blade of the knife and

hit the blade with the base of the palm of your hand.

This will immediately separate and release the skin

of the garlic from the actual clove.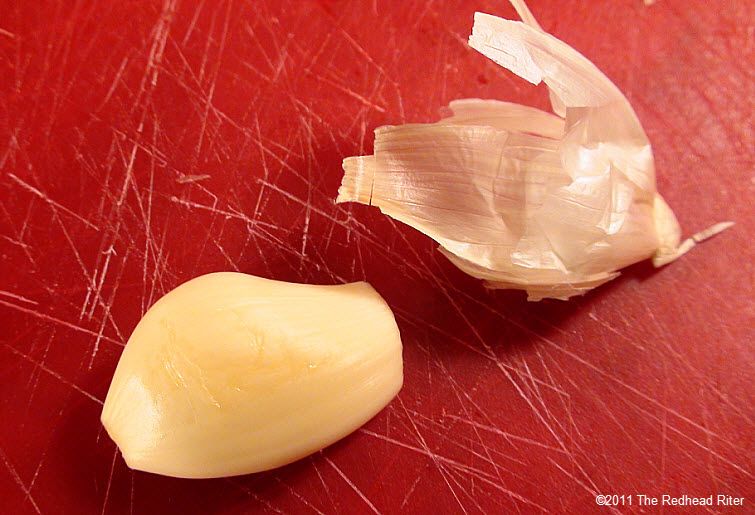 Then we have to chop the garlic into small pieces.


You only have to do this whole procedure for

15 garlic cloves.

Yes, that is a whole bunch,

but they are SO VERY DELICIOUS.


The next item on the cutting board is bell peppers.

Don't you think they look tiny?

If you said, "Yes," you are right!

These bell peppers are very small.

Why did I buy very small bell peppers?

Alyssa picked them out and when I got home

and started preparing them for the

shrimp fajita wraps,

I discovered that….

.


the tiny bell peppers do not have seeds!

I don't know about you,

but it was so nice not having to clean out all those tiny little seeds

After cutting all of them open,

they were then cut into strips about the same width as the onions.

Add the olive oil to the pan and

then add a layer of the onion slices.

On top of the onion slices,

add the chopped garlic.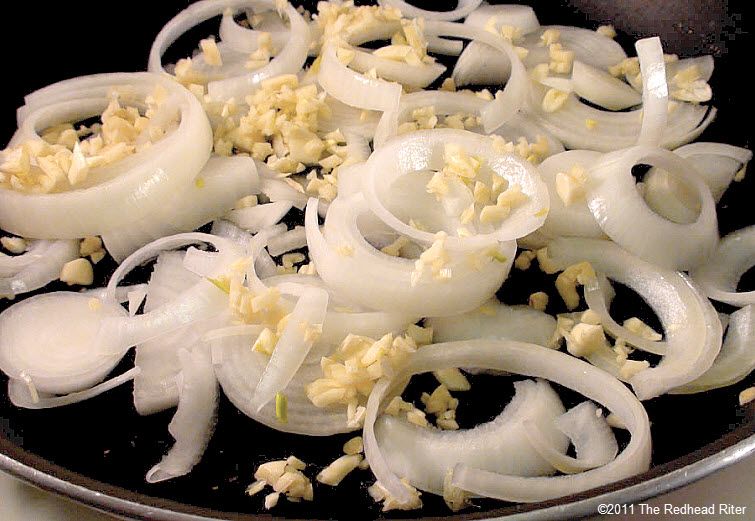 Now add the layer of bell peppers to the pan.

Sprinkle everything generously with salt.

I love salt.

Now add slices of lemons.

If you love, love the taste of lemons,

slice 2 lemons.

If you do not want a strong lemon flavor,

only use 1/2 a lemon sliced.

Obviously, I love lemons and

they are really good for the body,

Now turn on the heat and let everything

start to cook down and turn light brown.


.
By now, the shrimp are thawed and ready to use.

After rinsing the shrimp under cold water,

pull off all the tails.
When all the vegetables have turned brown,

add the shrimp to the pan.

Time to add seasoning!

Sprinkle all of the following spices over the shrimp:

Parsley

Basil

Thyme

Oregano

Paprika

Cayenne Pepper

Coriander

Cumin

Dry Mustard

Rosemary

Old Bay Seasoning


Mix the spice covered shrimp with the vegetables.

The goal is to JUST warm the shrimp because

they are already cooked

If you cook them too long, the meat will be tough

as an old leather shoe.

Add the cocktail sauce to the pan

and mix it with the shrimp and vegetables.

The best way to test to see if the shrimp have been

heated all the way through is to eat one

or maybe two

or even three.

They ARE not that big and I'm hungry.

Now it is time to make the wraps.


I like to warm the tortilla wraps in the mircrowave.

Wet a paper towel and squeeze it out completely.

Lay the wraps on a dry paper towel in the mircrowave

and cover with the damp paper towel.

Now let it warm for a minute or two.

The amount of time to heat is determined by

how hot you like the wraps and

the number of wraps you are warming at once.
When the wrap is warm,

add the vegetables to the center.

First, add lettuce.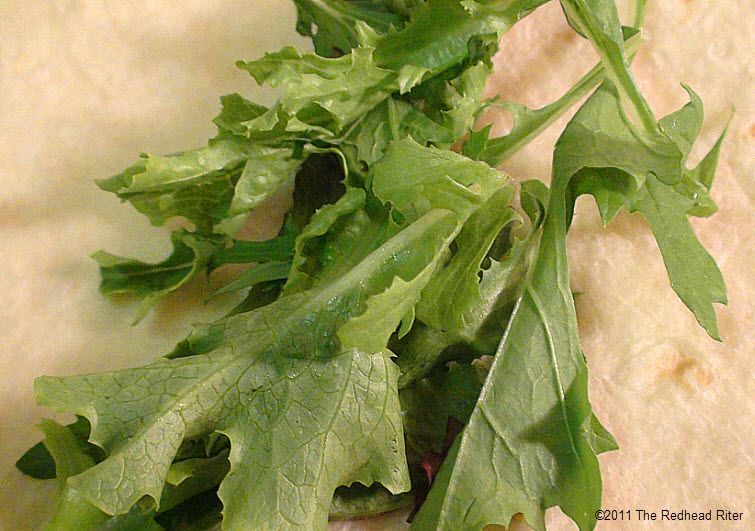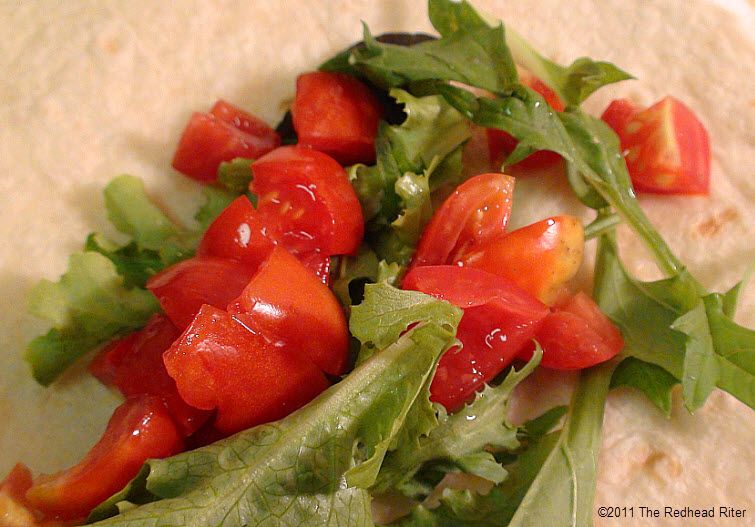 Mozzarella cheese.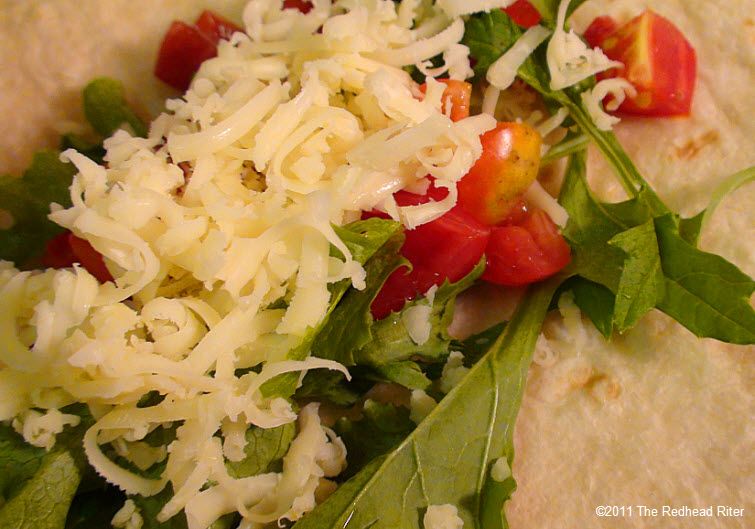 Add shrimp.

Fold the wrap tightly around the

shrimp and vegetables.

Do not overfill the wrap!

You have cooked enough to have another wrap,

so you don't have to put too much on your first wrap.

Besides, if you fold the wrap completely around everything,

it makes a neat and tidy little package.

.


Oh my goodness this is delicious!

Can you smell all those lovely spices?!
I hope it doesn't take you too long to get here

because this is not a fattening meal

and I have a healthy appetite

with very little self-control.

.
Shrimp Fajita Wrap Recipe – Light, Fresh and Healthy
Ingredients:


2 pounds of cocktail shrimp (easier) or raw shrimp (more cleaning and cooks longer)

3 tablespoons olive oil

1 onion, sliced

15 cloves of garlic, chopped/minced

2 full size or 15 small seedless bell peppers, sliced

1/2 to 2 lemons, slice (1/2 is a slight flavor and 2 is a strong flavor)

2 pounds of cocktail shrimp

1 cup cocktail sauce

4 tablespoons dried parsley

2 tablespoons dried basil

pinch of thyme

1/4 teaspoon oregano, rubbed between fingers

pinch of paprika

pinch of cayenne pepper

pinch of coriander

1/4 teasoon cumin

1/4 teaspoon of dry mustard

pinch ofosemary

1 teaspoon Old Bay Seasoning

1/2 head of lettuce

2 large tomatoes, diced

1 to 2 cups mozzarella cheese

10-12 flour tortilla fajita wrap
Directions:



In a small bowl, combine all seasonings except for salt. Set aside. In a pan, add olive oil, a layer of onions, garlic, bell pepper, salt and lemons. Cook until wilted and light brown in color. Add shrimp. Sprinkle all seasonings on shrimp and combine with browned vegetables and lemons. Add cocktail sauce. Heat for about 2-3 minutes. Warm flour tortilla wrap between a dry paper towel (under the wraps) and a damp paper towel (on top of the wraps) in microwave for 30 seconds for one wrap or 2 minutes for ten wraps. Put lettuce, tomato, mozzarella cheese and shrimp mixture in the middle of the warmed tortilla fajita wrap and roll tightly..
Yield: 10 – 12 fajita wraps


There are a lot of spices, but it is quick to add a pinch of this and a pinch of that, so don't let this recipe intimidate you. Just take it step-by-step and it will turn out perfectly!