A leaf is an artistic expression of a tree as it hangs gently from the limb.
While walking through the forest in the Fall, the rustling leaves are a wonderful sound to me. After living most of my life in a "treeless" Texas area, I find leaves to be refreshing and a beautiful expression of nature.
A very talented Spanish artist named Lorenzo Duran, carves incredible designs into leaves creating a unique piece of art with each one.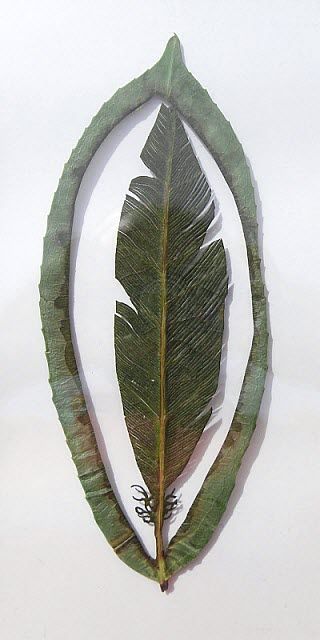 Are you impressed?