It is just a simple cardboard tube capped at the end with mirrors inside to reflect the broken bits illuminated by the outside light. When the viewer looks in the hole on one end, light at the other end helps to create colorful patterns reflected off the mirrors. Who would ever think that such a toy could keep children occupied for hours and years? I've had my share of kaleidoscopes ranging from the cheap to expensive, but all entertained me into a restful peace and color-filled experience.
The word "kaleidoscope" is derived from Ancient Greek words that mean "observer of beautiful forms." Sir David Brewster invented the kaleidoscope in 1817 and I do not think he could have chosen a better name for this wonderful invention.
Life is filled with fun times, opportunities, excitement, devastating experiences, happiness, spiritual moments, pain, joy and a million other bits and pieces. Taking all those moments and shuffling them together creates the bits and pieces of our life's kaleidoscope. It is colorful no matter how you look at it and no two moments are exactly the same nor are there any kaleidoscopes just alike.
Each kaleidoscope is unique and with each turn, the bits and pieces fall into a whole different pattern of colors of shapes.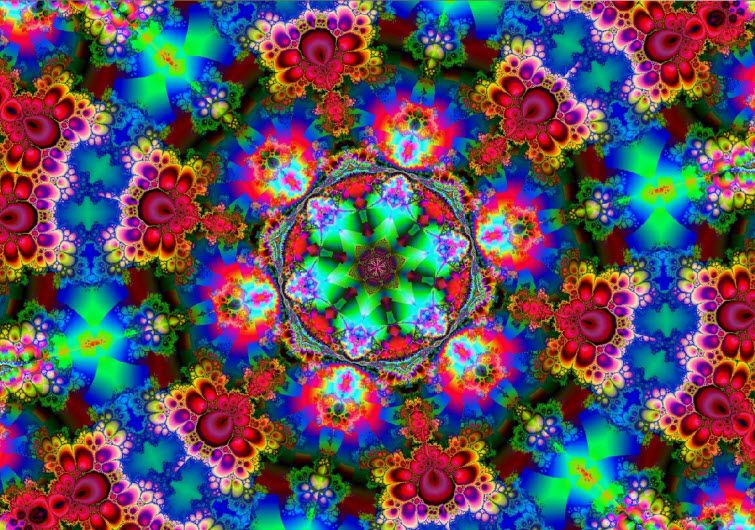 You will become mesmerized, so have fun with the kaleidoscope site.
"I gathered the bits and pieces of my shattered heart and mind. They had been shifted and turned into a million shapes like a kaleidoscope in the hands of a small child. Silently I cradled the fragments safely against the warmth of my body. Huddling in the darkness and all alone, I will wait…and wait… for the healing powers of time to bring all the parts back together again."
~The Redhead Riter~