Some experiences stick in the mind and are never far away from immediate recall. However, other memories disappear in the recesses of the brain, never to surface again after the experience is over. A couple days ago, I wrote about a memory that has stuck in my mind, shaped and molded my personality, but is not a happy thing to remember. It was traumatic and is as vivid a memory today as it was forty years ago.
There is another memory, a pleasant one, that is equally as clear as yesterday. On television, I used to watch NBC Children's Theater and one particular Saturday there was a special called "
For The Love Of Fred
"
with puppets by Paul and Mary Ritts. The story centered around a caterpillar that wanted to become a butterfly, but he did not know how to weave the cocoon. In the course of the show, Fred went to the doctor for help and was told he needed love. With the help of his friends (one looked like a pre-Big Bird), Fred searched for love.
One of the songs in the show was "What The World Needs Now Is Love" made popular by Jackie DeShannon.

What the world needs now is love, sweet love

It's the only thing that there's just too little of

What the world needs now is love, sweet love,

No not just for some but for everyone.



I was completely consumed by the story. The caterpillar was mesmerizing and had become real in my imagination. At the end, Fred actually turned into a beautiful butterfly.

I cried.

I had never, up to that point, been so caught up in a story or felt overwhelming emotions for an imaginary television character. I lived the story with Fred the caterpillar. He had become real — more real than my paper dolls, Barbie, my Tippy-Toe doll or the tiny, plastic cowboy and Indian figures.

The moral and the caterpillar in "For The Love Of Fred" left an indelible mark on my life in many ways. I always remember the importance and value of being loved and sharing friendship. Neither are frivolous or should be taken for granted. The show taught me that true friends love, support and help whenever needed. I also learned that love, real love, is absolutely beautiful and can work miracles.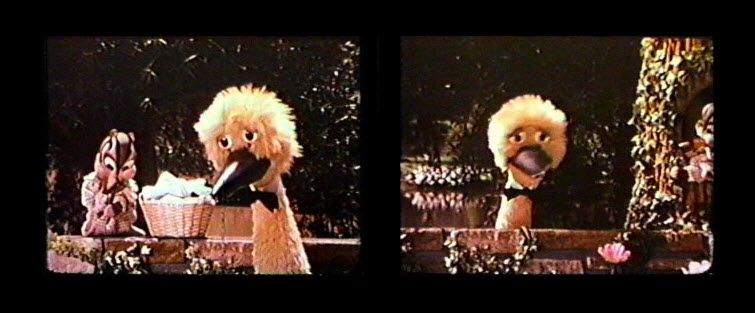 No matter where or when I hear the first notes by the baritone in the song, "What The World Needs Now Is Love", I immediately think of Fred the caterpillar. I also see the entire moment as if I was hovering above the room of my childhood home — the first color television my parents owned, Dad's gold chair, the blue couch and Mom doing chores behind me as I sat crossed legged on the floor.
The final moments when Fred breaks out of his cocoon and is a beautiful butterfly has been so etched in my mind that I can distinctly remember the veins in the leaves on the trees where he stretched out his new butterfly wings. Even more than that, I can feel the surge of emotion as I realized that love had helped him become a butterfly.
Fred the caterpillar was determined to fulfill his dream of becoming a butterfly. No obstacle stopped him. Fred remained steadfast in his quest because he knew that his dream was possible as long as he did not give up.
Our lives today are the same as a caterpillar that turns into a butterfly. The dream can only become reality if we persevere. We must get up each time we fall because to remain face down in the dirt ensures utter failure. It is easy to remain in the dirt and give up. Having or keeping a positive outlook may feel virtually impossible, but love, friends and doctors can keep us going on the right path toward our dreams.
It's funny how one moment in our history can change everything. The moments when every sense is heightened, time stands still and then etches it in our memories like a diamond scratching a window pane. Until that moment, life was one way and then after the moment, it is all new — sometimes better and sometimes worse. How we handle the change defines us, so for the love of Fred, do not stop dreaming and believing while on the journey.
I must be willing to give up
what I am
in order to become
what I will be.
Albert Einstein