If I were the railing on a flight of stairs, considering my age, I may look a little faded in color with a few spots of missing and peeling paint. Although life as an aging stair rail is not easy, I felt useful, needed, wanted and even desirable because of the steadfast way I performed my duty.
Then one day a traumatic event occurs – a tornado threatens to demolish the building that I perform my function in every day and night. At times, I feel that I will be torn to shreds as the roar of the winds and the pelting rain continue for what feels like an eternity. I begin to think that maybe I am living the life of a stair rail in Hell and that there is no escape from the constant torment.
Eventually, the tornado is over and although my building is still intact, I have been totally traumatized.
Up becomes down.
Left becomes right.
The stair rail repairman tells the building's owners that I have PTSD – Post Traumatic Stress Disorder. In time and with therapy, I will heal. The repairman does not guarantee that I will be 100% what I was before, but I should improve. In the meantime, I should be able to perform my duties, but there will be days that I simply should not be asked to support anyone as they climb the steps of the stairs.
I am very sad hearing this prognosis, however, I have become so traumatized, nothing really lingers long in my memory. All I can think about is the tornado with the violent winds that threatened to destroy my owners, the building and me.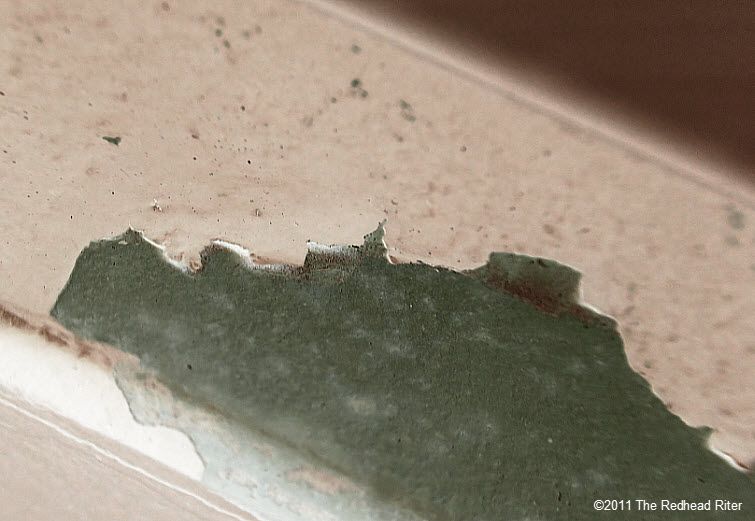 Many of the owners of the building and their friends climb the stairs and are aggravated because I no longer look the same nor do I perform or act the same. They ignore the advice of the repairman and expect me to immediately be the old stair rail again.
I cannot.
I want to be like I used to be, but I literally cannot.
Hours turn into days and days into months while I continue struggling to stand straight. Eventually, the constant reoccurring playback of the dreaded tornado night ends. I am so relieved! I do not see a tornado nor hear the rushing winds every waking moment. Three or four times a day the memory will pop into my mind, but for the most part, I feel a great sense of relief.
However…
I also feel exhausted and weak.
I almost cannot remain straight.
As a matter of fact, I feel like collapsing.
My bolts are still tight. The paint is still holding tightly to the metal. I am a bit faded in color, but still intact.
Why, oh why can't I feel and be the way I used to when I stood happily on the stairs and supported everyone's climb each day?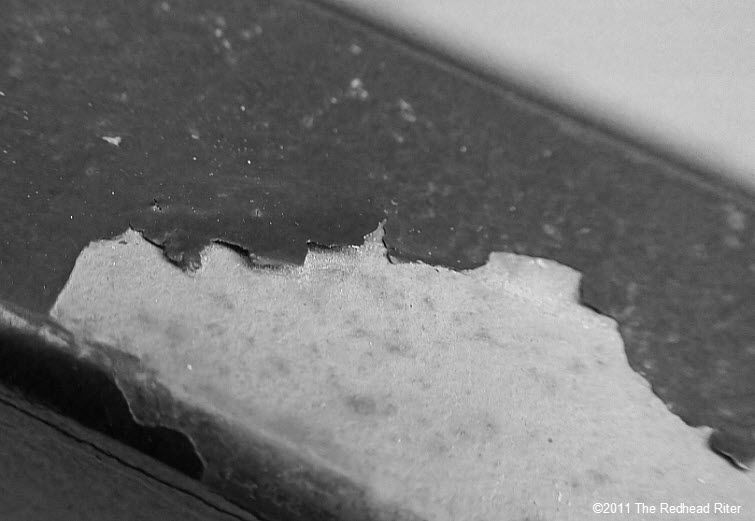 After fourteen months, not that I am counting, I get a little of my color back, but my life is drastically different. I go through the motions of standing on the stairs now, but often do not find joy or happiness in helping others with their safe climb. At any given moment, part of me is lost within my own thoughts and far away from this life of standing straight on the stairs. I dream of being new and shiny again when loving hands kept my paint from peeling and particles of dirt were removed. Moments of happiness on the stairs take over my mind for many hours without my invitation to do so.
I want the repairman to come back, disassemble my bars and take me completely apart so that I am no longer a stair rail. Dreams of being a sailboat with a beautiful cloth sail feels more enjoyable than my current state. Unbidden, my mind keeps me in this train of thought even longer than thoughts of remaining a stair rail. When I do see life on the stairs for how it truly appears, I am baffled at why I cannot just pop back into being a happy and straight stair rail.
No one that climbs the stairs understands the torment I suffer because they are absorbed in their own journey up and down each step. When needed, many reach out to use me for support and then without a thought, continue on with their tasks.
If I were the railing of a flight of stairs that had been traumatized by a horrible turn of events, I would say that I struggle to stand straight. Each day brings many hours that are made easier by kind people who stop on the steps and make me laugh, give me hugs or throw me kisses. Some even recognize that I am not quite myself so they bring me lunch and big pieces of cake, write me nice emails, send me pretty pictures of far away peaceful places, have fake snowball fights in the middle of summer, drive me home from work, ask my advice about blogging because they see my value or talk to me for hours on the phone while cooking spaghetti every night for dinner. These people who stop on the steps beside me will never know how much I appreciate their time and effort because this stair rail is far more grateful than words can express.
As lame as it sounds, thank you from the bottom of my peeling painted heart for helping me stay straight on the stairs.