Honeysuckles are beautiful flowers that grow on arching shrubs or twining vines that have vibrant green leaves. Hummingbirds, bees and people are attracted to these plants for the same reasons…intoxicating fragrance and sweet nectar.
I do not make a habit of eating things I find growing wild. Many times as a child my mother would encourage me to taste the honeysuckle, but it just was not my thing. Mom did, however, find willing participants in her plant sucking, namely her granddaughters.
I remember Alyssa running to me after spending a few hours with Mom and excitedly proclaiming, "I ate a honeysuckle!"
Actually, you do not eat (chew) a honeysuckle – you suck out the flower's nectar.
How To Eat A Honeysuckle
It is quite simple to eat a honeysuckle.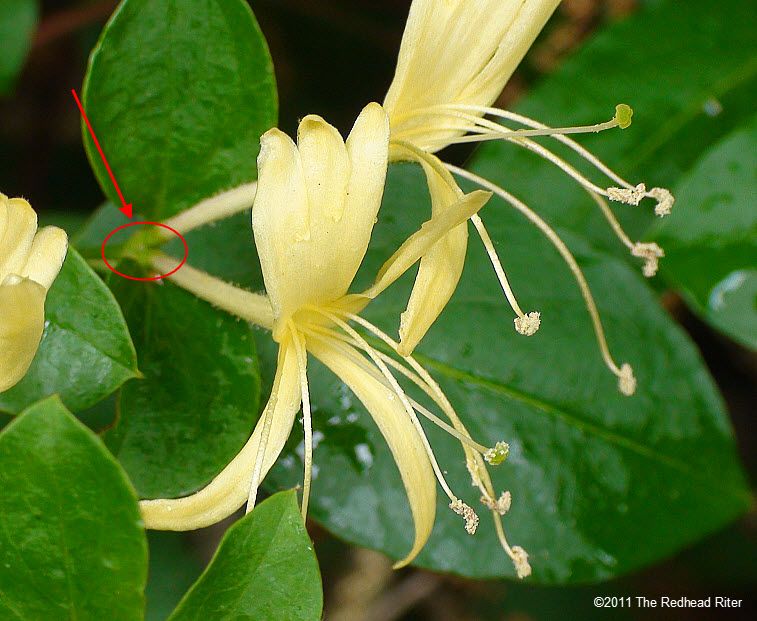 Pull off the bottom green part that holds the petals together.
You will see the tail of a "string" and you need to slowly pull it out from the petals.
At the end of that "string" you will find nectar.
Lick and enjoy!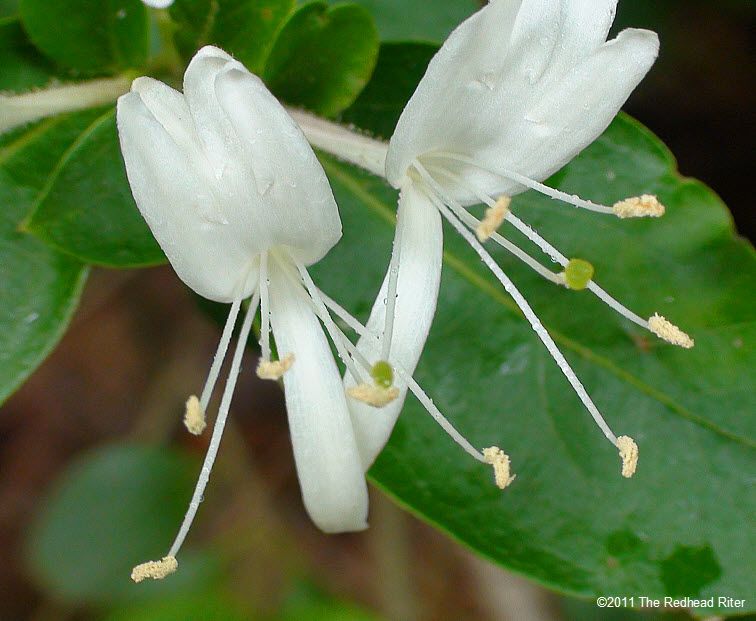 If you say "Honeysuckle" really fast, it almost sounds like, "Honey, suck up." Of course, that is not a flower. That would be what women do to get their husbands to buy a new pair of shoes, large appliance or a car.

I don't really think about "sucking up" because it takes too much effort. Alyssa thinks I am missing a major woman gene because she has mastered the art with me. Some day her husband will know just exactly what I am talking about too.

Anyway, I passed a whole bunch of honeysuckles today and thought of my sweet mother. Every time I see one, I think of her and the fun times we spent together when I was a child. I also think about Alyssa's excitement at being able to eat a flower.

Just thought I would say, "I love you Mom and Alyssa."