Last month Kenmore asked for my biggest household challenge. This month, I'm sharing my Genius Tip on how I overcame that challenge! Kenmore is on the search for everyday genius and each month they are giving away $3,000 in Kenmore gift certificates and a chance to have the best idea turned into an ad! Enter your Genius Tip Today!
Also, for every entry in the Kenmore Contest in May, BlogFrog is going to donate $5 to the Red Cross Relief Fund!
Do you remember my dilemma?
No?
Let me refresh your memory…
Hectic schedules lead to the family eating unhealthy fast food from take-out establishments or boxed food in my own kitchen. On top of that, everyone eats meals at different times, so there is no social interaction with each other either. How do I get everyone eating healthy food together?
Let's remember rule #1
I'm the Mom and Cook, so what I say is the law.
Do you believe me?
Well, then you are the only one!!!
So I am supposed to share my GENIUS TIP with you about how I get everyone eating healthy meals together to offer good conversation and grow the bonds of love and understanding in the family.
Sounds like a tall order doesn't it?
It is a huge responsibility, but also a joy.
The key to making this work is:
PREPARATION: Saturday cooking and freezing of meals in individual servings
FLEXIBILITY: Different meal time each day
SACRIFICE: Even if two people have eaten already, they sit at the table with the other members of the family after they get home and start eating. Everyone has the opportunity to talk and share.
What is your Genius Tip? Kenmore wants to know, and is giving away up to $3,000 in Gift Certificates and a chance to have the best Genius Tip turned into a TV Ad! Visit their Facebook page and enter today!
Share your quick genius tip with us:
This is a sponsored conversation written by me on behalf of Kenmore. The opinions and text are all mine.
What is my Genius Tip for having healthy meals and conversation together?

In order to have the family eat healthy meals and engage in meaningful conversation, I must do the work. I know you probably didn't want to hear that, but I'm the cook and the mother, so it is unavoidable. Besides, I really enjoy being of service to my family since the end result is worth my efforts.
Preparation
Flexibility
Sacrifice
Step 1 – Preparation
Let's start with the most labor intensive…
PREPARATION: I am employed full time outside the home (Monday through Friday), full time inside the home with my own businesses (Monday-Sunday) and I'm a mother twenty-four hours a day, seven days a week. Saturday is a busy day because I cook many of the main dishes and desserts that we will eat during the week. For instance, I may cook spaghetti sauce, roast beef, a large pot of dried beans, massaged potatoes, Garlic-Lime Cornish Game Hens, apple pie and chocolate cupcakes.

After everything cools, I separate each into one serving size containers. When Monday rolls around, I can rush home, make a large tossed salad, boil some fresh corn on the cob and warm one of the hens for me. If my daughter is in the mood for roast beef, then I can warm the roast beef for her. We both will have the same side dishes, but we don't have to eat the same main dish. As a matter of fact, if the freezer remains stocked with lots of different main dishes, we might not eat the same main course for a week.
I'm always able to serve dinner in 30 minutes, but most of the time it only takes 15 minutes and everything is made from scratch.
So Step 1 is being prepared by engaging in Saturday cooking and freezing of meals in individual servings.
Step 2 – Flexibility
This step isn't hard to do once you convince your brain that it is okay not to have everything your way just because you're "The Mom."

FLEXIBILITY: The days of Leave It To Beaver when dinner lands on the table at 5:00 p.m. every day is over. Let me change that a little bit…For MOST people today dinner does not get served every day at 5:00 p.m. Everyone's hectic schedules makes it impossible for dinner to be at the same time…football, gymnastics, cheerleading, baseball, long distance business trips, etc.

Meals do not have to be at the same time every day. Also, if the children are starving and getting too grumpy to wait for the last person to get home, go ahead and eat dinner without the last person because Step 3 takes care of this dilemma.
Just remember that Step 2 is to stay flexible and don't worry about having a different meal time each day
Step 3 – Sacrifice
Everyone is going to get fed, so there isn't any reason to panic. The main thing is that the experience is pleasant and that the family shares love along with the food.
SACRIFICE: Even if two people have eaten already, the sacrifice is that when the other family members come home, everyone stops what they are doing so that they can all sit at the table while the stragglers are dining. That is the sacrifice part of the whole experience. Everyone has the opportunity to talk and share no matter what time they get home to have the meal. Is it always convenient…no, but sacrifice for those we love is what being part of a family is all about.
If you have small children sitting in the tub and Daddy comes home, then the sacrifice for him is that he either waits until their bath time is over or he grabs his plate of food and everyone chats in the bathroom. Granted, you don't do this when you have teenagers, but with small children, the rules can be a little different. Imagination and sacrifice are the keys.
Step 3 is learning to be unselfish and sacrifice for the better good of the family in order to have conversations together each day while dining.
Is It Worth The Effort To Have Healthy Meals and Good Conversation Together?
Now that my daughter is eighteen years old, I am so glad that we have always made a point of eating our meals together. We have talked about every subject and have shared our lives during conversations at meal time. Those moments are priceless. Looking back, it doesn't even feel like I ever sacrificed anything. Instead, I feel privileged to have shared so much of life with her.
Would I do it the same way again? I sure would do it all over again! Would I still cook from scratch so that the food was more nutritious? Yes again! Learning how to cook meals quickly and in an organized manner provided us with delicious, healthy food for every meal. Sharing meals, good company and great conversation satisfies some of our basic human needs.
How did/do I keep the family eating healthy meals together while sharing wonderful conversations?
Prepare most of the time consuming food ahead of time.
Remain flexible with the time we choose to dine.
Be willing to interrupt my schedule in order to converse with family members who arrive home late.
It's not hard to do because I love my family more than anything else. That is why I wanted to be a mother and I find the rewards extremely satisfying!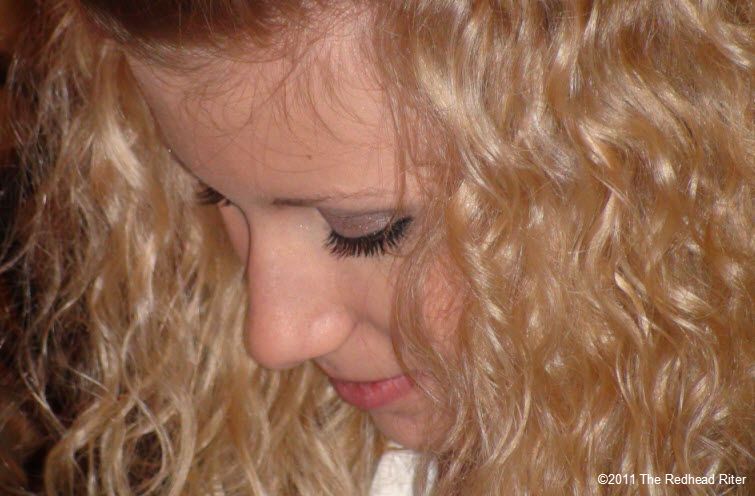 So jump over and Enter your Genius Tip Today! It is much easier than the widget thingy last month. (wink) $3,000 would look good in your wallet don't you think?