Be still sad heart and cease repining,
behind the clouds the sun is shining;
thy fate is the common fate of all;
into each life some rain must fall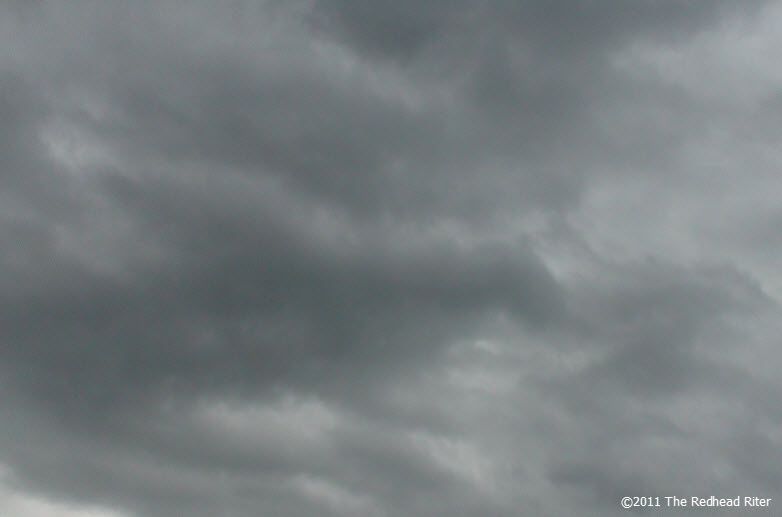 – some days must be dark and dreary."
~Henry Wadsworth Longfellow~
No, every day can not be lollipops, flowers or whipped cream and that is why we must all have hope in a brighter tomorrow when ominous dark clouds loom over our lives threatening our peace. Since you know there are going to be bad days, just enjoy the view and cope with them a minute at a time.
Dark clouds in the sky are beautiful in a dark cloud way.
Watch them and you will notice that they are continually moving…eventually they will move so far that the blue sky and bright sunshine will reappear. You can believe me on that one.