You already know I don't like to shop, however, there is always an exception to the rule especially if you're a redhead. (smiling demurely while batting my eyelashes)
I'm going to let you in on my secret and then you can tell everyone because it will be too hard to keep it quiet for long. You will be too thrilled at the opportunity.
Mother's Day is right around the corner and I've found this fantastic place to shop without ever leaving my chair. I also get great discounts and money back. (Be still my beating heart!)
Can it get any better than that?…Noooooooooooooo!
"Where?! Where?!" I hear you asking me excitedly.
It is called Ebates and you too can access Ebates from your chair or even your couch if you're already stretched out.
Let me tell you what I want for Mother's Day because then you will see why I'm so excited.
Chocolate.
Not just any chocolate…Godiva Chocolate.
I can get 8% cash back and a coupon code for free shipping on Mother's Day orders over $50. It would be a hard choice between the "Nut and Caramel Gift Box" or the "Caramel Pecan Brownies".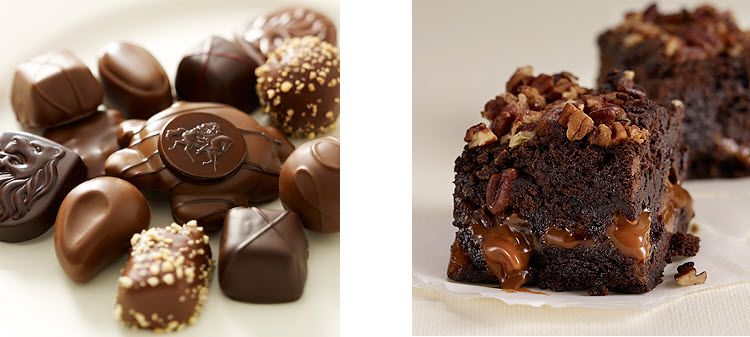 Since I couldn't make up my mind, I thought I would check out the flower selection. I love fresh flowers. So I clicked the button and a green box popped up telling me that I will get 20% cash back and free shipping in their signature black box. This is phenomenal!!!
At a quick glance I see "The FTD® For All You Do® Bouquet with the vase included," "Mother's Day Cheer Assorted Tulip Bouquet" and "The FTD® Wondrous Nature™ Bouquet with the basket included."
Once again, I couldn't decide between the three bouquets of fresh cut flowers. I liked all of them!
Then, in my peripheral vision I saw the word "computers" and I immediately clicked. Savings everywhere…45% off…2% cash back.
Looking closer, I discovered that I can save $217 dollars off on the computer I need – a Dell OptiPlex 380 Desktop. Such a great price all because Ebates makes shopping enjoyable with products that are deeply discounted. I clicked the Tech Specs tab for the computer and felt my heart quicken. No, it is not from old age! The features are beautiful. That is the only way the geeky nerd in me can describe them.
So if there is a magic fairy that wants to buy me a computer for Mother's Day, all you have to do is join Ebates and then click the link for the Dell OptiPlex 380 Desktop at 45% off.
What's in it for you?
Whatever you're buying this Mother's Day, start at Ebates and get up to 20% cash back! To celebrate moms everywhere, Ebates is giving away a $1,000 shopping spree from any of their 1,200 retail partners!
How to Enter: Visit Ebates and find something you or your favorite mom would love. Reply below with a description of what you found and the percentage of cash back! A random winner will be announced Monday, May 10, 2011.
This is a sponsored conversation written by me on behalf of Ebates. The opinions and text are all mine. Contest goes from Monday, May 2nd to Monday, May 9th 2011.Just sign up by hitting one of the bright red Ebates links in my post, find the product you want and enter it in the box below. Good luck winning the $1,000!