After thinking it all the way through, I knew it wasn't a good idea, so I just kept my mouth shut. However, there have been many times, especially in my youth where I said it anyway.
I stepped outside the other day and noticed that the plants in the flower bed were really starting to grow proving that Spring had sprung. They had shot up pretty much in the same neat rows that they were planted, but each year brings about more shoots from each plant. I'm sure that eventually, unless thinned, the entire bed will be covered with green shoots and when fully grown will be a massive bed of leafy plants.
Now, however, they remain nice clumps of multiple green shoots like a family. There are individual members, but each have their own unique qualities. If they do things together, they will grow together toward the same end goal.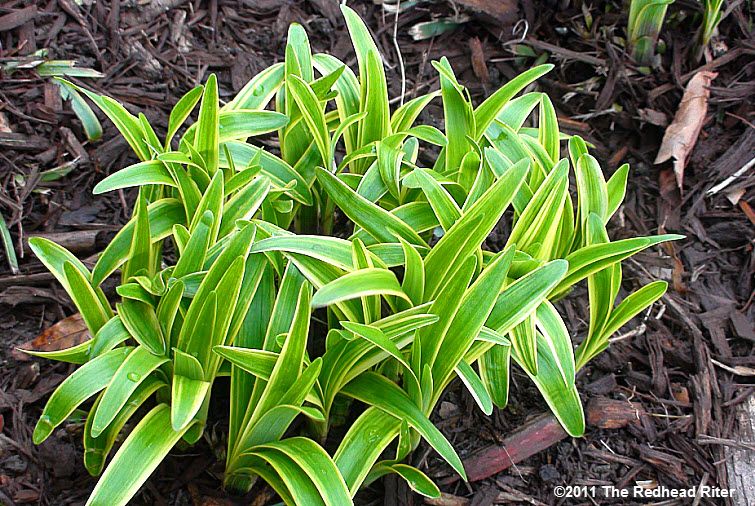 It takes a lot of sunshine, water and nutrients to keep the plants green and to enable them to grow thick and healthy. The same can be said about people. The fresh air, good food, clean water and vitamins enable our bodies and minds to grow or to remain healthy.
These plants, due to their close proximity to each other, experience everything together whether it be rain, clouds, hail, tornadoes, sunshine, snow, flood or drought. Families are individual members being pulled in all directions, but with a little effort and planning, can spend quality time together. Going through experiences together provides a foundation to build upon and later it can provide support during the rough patches.
Working through the good and bad times is important because we learn how to help those we love in a way that is comfortable to them. Happy, supportive families appear beautiful just as do the well tended plants in the garden. Everything runs smoothly when actions are unselfish, words are soft and support is given with love.
It isn't always easy, but in order to have solid relationships, it is totally necessary. Plus, the family is the place where children learn to become great companions and friends.
Each plant counts and each member adds value to the family. Since we are all unique, our differences can enhance our commonalities and bring interest to our every day lives.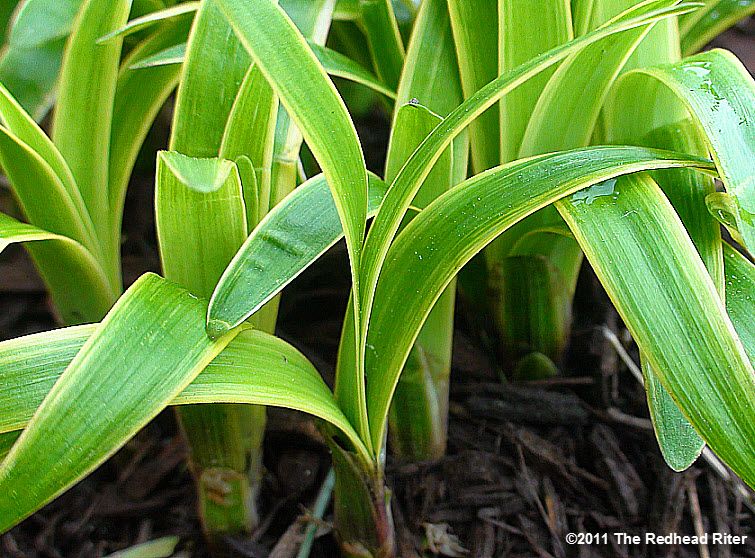 However, sometimes the words that come out of our mouths are toxic, harsh and cause us to emanate qualities that are undesirable. The adage that "sticks and stones can break my bones, but words can never hurt me," is simply not true.
Words can pierce the very depths of our soul with searing pain.
The ugliness changes our appearance and begins to grow like a weed. If we do not rid ourselves of the undesirable trait, the weed of ugliness will take over. I don't know why, but ugliness always grows twice as fast as love and kindness. Before you know it, weeds of despair, discontent and depression rule life's flower bed.
Eventually, the whole family is engulfed in unhappiness and vile language which is evident even in their appearance in the community.
Teachers hold conferences with parents about the children's misbehaviors or inability to learn at the same rate as the rest of the class.
The parent(s) employment can be compromised because of the volatile feelings that flow over to co-workers.
It seems hopeless and the seeds of disharmony can spread to other families in the community.
With recognition of the problem, a steadfast effort to pluck the offending behaviors from their every day actions, the family can survive and also thrive.
Is this easy?
No.
Once plucked, will selfish, ugliness in actions or speech ever return to either one individual or the collective family?
Maybe, yes.
The important thing to remember is that together, as a family, there can be success if the individual members are committed.
So the next time you want to say the horrible cutting remark or lash out in anger with vicious and vile language, remember the weed. The green weed that sucks the nutrients from the plant. The big weed that blocks the suns rays from getting to the plant. The ugly green weed that destroys the plant and eventually kills it.
The death of a plant isn't a pretty sight, but neither is the dissolution of a family unit that was once filled with happiness and love.