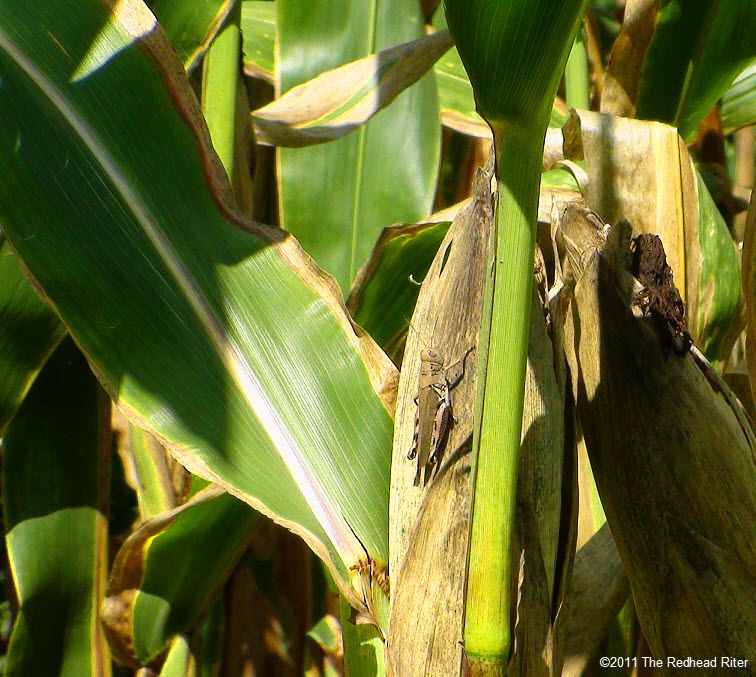 This is hard to write.
The words are flying through my mind and yet none of them sound just right.
I'm sad for me because it is the end of a this part of a journey and I don't like endings especially when it has been the greatest experience of my life.
I also don't like changes. The same old thing over and over, day in and day out is perfectly fine with me.
However, life changes every day and people grow.
Friday, April 15th, 2011, is a special day for my only daughter, Alyssa.
It is her 18th birthday.
So I want to tell her a few things…
Today, Alyssa, is the day you have been counting down to get to for a long time because you think 18 is a magical number. In many ways, turning 18 years old is almost mystical, but it also marks the beginning of a life of choices…
The choices are yours, as well as the associated consequences whether they are good, bad, happy or sad.
You have been prepared for this day. I taught you the basis of everything you now know.
Often you say that I am weird, strange, different, behind the times, sheltered, old fashioned and not like anyone else, so I can say anything I want now because apparently I am an alien.
Doesn't that mean you are part alien too?
All the choices you make now will determine the life you live. The choices of what you do and how you live your life are endless…
doctor
drug addict
mother
dental hygienist
housekeeper
alcoholic
brick layer
real estate agent
liar
secretary
cosmetologist
actress
teacher
prostitute
wife
chef
politician
mistress
race car driver
criminal
and many, many more
There are no limits to the things you can be or accomplish. Where your life ends up will be decided for the most part by your choices…the ones that you make.
The moral values I've taught you can be your anchor and guide or you can toss them all to the wind.
You can live a life of freedom or you can break every law and become a prisoner in jail paying heavily for your actions.
You can find a spouse that will love, honor and cherish you or you can become enslaved by a wicked person who treats you cruelly.
Honesty, respect and loyalty can emanate from your character or all manner of corruption and wickedness can drag you into a life of darkness.
I know you think that being old is so far in the future…that you have so much time, but you don't and it goes by way too fast.
Believe me because yesterday I was 18 years old myself and today I woke up and thirty years had passed.
You are a princess to me…the greatest accomplishment and joy in life.
For whatever reason, you have a second chance to live. By scientific and medical standards, you should have remained dead last year. You didn't because there is a purpose that you must fulfill. A purpose that only you can accomplish. Death did not rob you of the days you are now living.
Make these days count….because they do. Each one is more precious than the last. Hold tight to the things I have taught you because you are different and special.
Do you remember the story that Aesop told about the Ant and Grasshopper?
In a field one summer's day a Grasshopper was hopping about, chirping and singing to its heart's content. An Ant passed by, bearing along with great toil an ear of corn he was taking to the nest.
"Why not come and chat with me," said the Grasshopper, "instead of toiling and moiling in that way?"
"I am helping to lay up food for the winter," said the Ant, "and recommend you to do the same."
"Why bother about winter?" said the Grasshopper; "We have got plenty of food at present." But the Ant went on its way and continued its toil.
When the winter came the Grasshopper had no food, and found itself dying of hunger, while it saw the ants distributing every day corn and grain from the stores they had collected in the summer.
That is when the Grasshopper knew:
"It is best to prepare for the days of necessity."
I'm sure you are thinking, "It is just a story," and that is very true. However, many people are like the Grasshopper…they miss so many of the precious moments of life because they live just for today.
You've known people who have been Grasshoppers. When some of them reached the end of their life, they lived in agony, guilt and regret. It was too late. Sometimes it is too late. I don't want that for you, my dear child.
Think of the consequence of your actions and choose wisely. Fill your life with goodness for it will bring you happiness, laughter and love. Life is an adventure, so enjoy it, but don't squander it like the Grasshopper.
Thank you, Alyssa, for being my daughter. Saying "I love you" is not enough words to express my emotions. From love, within my body, you were created, grew and eventually was born. Every second of every day since, you have been my first and last thought and sometimes filled all my thoughts. It is very hard for me to let you continue on the path ahead because I am so fearful that you will choose unwisely or be hurt, in pain and sad.
I want to hold you close and protect you like I did when you were a baby.
I will miss those moments, but I hope that we have many more albeit different kinds of moments in our futures.
Happy birthday Alyssa. I am so thankful for you and thankful to God for the miracle of your life…twice.
Love always the old fashioned alien,
Mom
Yeah, you were more tanned than me even when you were born.