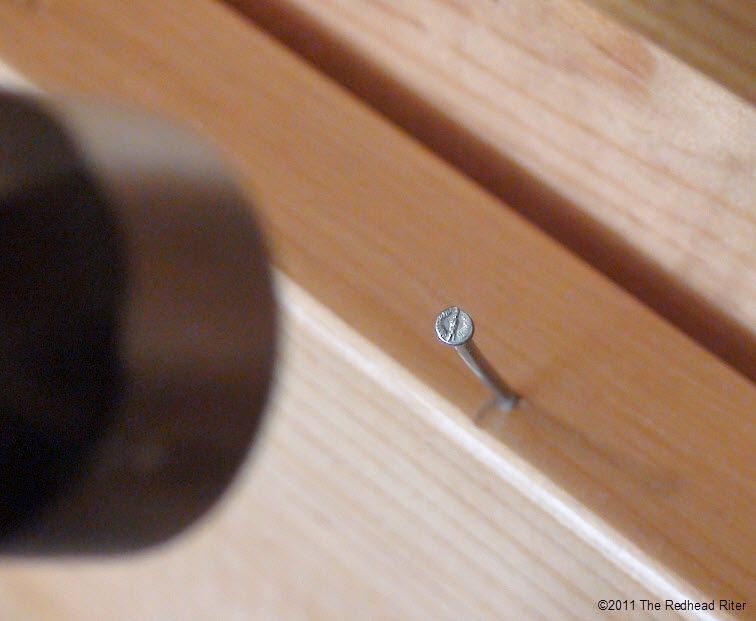 At least part of the reason you have a blog is so that people will read it and also comment with their thoughts on the topic that you took the time to post. If these people come back to your blog consistently, then you have a true follower.
How do you make people return frequently?
To begin, you can not "make" anyone else do anything. You can only control yourself and that's it, so the question should really be, "What should I do so that people come back day after day to read what I post on my blog?"
THAT is definitely the question and every day people discuss, argue, debate, hash out, talk over, and blog about the best way to keep a reader's interest.
"Today you are You,
that is truer than true.
There is no one alive
who is Youer than You."


~Dr. Seuss~
Who are you?
No one believes "anonymous" unless it is a nifty quote. That's just a fact. People like a face with a name and we want to know what makes you tick. It isn't different on the internet. As a matter of fact, it is even more important on the internet to let the real you shine because people do not have the opportunity most of the time to talk with you face-to-face. Yes, there are a few exceptions such as blogging conferences and intentional meetings or parties, but for the most part, you are untouchable.
To enhance your identity on the internet:

Above all…be YOU.
YOU are unique in one way or another.
Fake people are not any fun.
Don't be fake.
What is your goal?
Know what you want to obtain by having a blog. Do you want to have family and friends read your blog or do you want to make money by having lots of traffic? There isn't a right or wrong answer to that question, however, you have to know why you are blogging because it is the basis of your content.
Who are your followers and what do they want to read?
Knowing your audience is crucial because if you don't know what they want to read, you will definitely get it all wrong. For instance, if my audience is 60% men ranging in age from 35-55 years old, writing five times a week about doll merchandise and shopping for shoes is an unwise decision. I would be lucky to hold their interest more than two days.
Once you know who your audience is and what they want to read, write consistently. Your readers will get tired of going to your blog and finding old content and will eventually stop visiting altogether.
Another vital aspect to having your followers return is to talk with them, not to them like a mean school principle and definitely not like you know everything. Nothing turns me off faster than someone who gives the impression that their life is great and if mine doesn't mirror it, then my life stinks. Ughhh!
How do you get to know your followers?
There are so many ways to get to know your readers! The relationship building opportunities are wonderful, exciting, enlightening, uplifting and fun! I promise not to go overboard on this aspect of blogging, but it is sufficient to say that getting to know so many wonderful, interesting and articulate people is mahhhhvelous dahhhhling! Honestly, it is extremely inspiring to connect with so many fantastic people.
In order to know your followers, you must talk to them via:
comments on their blogs
email
forum and community chats
Twitter
Facebook
cards
letters by the postman
Skype
text
telephone
I hear you freaking out! You do not have to call all your followers on the phone, however, if one of them wants to talk to you that way, do it!
It is always disheartening to see that I poured my heart into a post, it was hit LOTS of times, read all the way through since the readers visit lasted two or three minutes on that page, but there are only one or two comments.
However, I KNOW that my followers read the post and I also know that they are busy with their own lives and challenges. Some of my readers have to type by the "hunt and peck" method, so I totally understand why they do not spend thirty minutes to type two sentences on my blog. I'm just happy that they read what I posted and hopefully enjoyed it. I try to remind myself of these facts and remember that comments are everything.
Comments are lovely, don't get me wrong, and in many ways very important because the feedback keeps me on the same track as my followers. That is the main reason that I like having comments. It is a gauge as to whether I am posting what my audience wants to read and it helps me to get to know them better. Encourage commenting by your readers because it will build relationships that often blossom into friendships.
How to make your blog technically easy to read
There are many technical aspects to a blog that need to be attended to on a regular basis. Keeping your blog "follower friendly" is a must if you want your readers to return often. A few things that will help your blog include, but are not limited to:

template color isn't blinding
easy to remember and interesting blog name
your language and word usage corresponds with your reader (don't talk over their head or like they are children)
Pay attention to the technical aspects, so that your readers can pop in, read a little and leave without difficulty. Make it a nice visit just as you would a friend who stops by your house just to see you for a few minutes to chat. Offer your readers that lovely visit and piece of cake, so to speak.
People will follow you
The internet and the world is a very big place. Thinking that NO ONE will EVER read what you write is a bit silly. Rome wasn't built in a day and your blog won't have 30,000 readers in a day either.
Just as you started school around the age of seven and then progress until you finally graduated one day, so it is with your blogging growth. Take it one day at a time. Learn and grow from each HTML blunder and blurry, undersized image. Before you know it, your blog will bring you much happiness in the form of money, visual appeal, life enhancing experiences, peace, excitement, knowledge, personal growth,lasting relationships or maybe all of the aspects listed!
I love blogging and plan on doing it until the daffodils are planted on my grave
Did I miss something today or did I hit the nail on the head?