Just saying "blueberry muffins" conjures up thoughts of fresh blueberries buried within sweet softness.
Blueberries are proven to lower the risk of heart disease, Alzheimer's and cancer. They are also naturally low in saturated fat, cholesterol and sodium, so I wonder if that is why they are the second most popular berry in the United States. Maybe it is just because of the magnificent juice that bursts when you bite into one.
Researchers also believe that blueberries have an anti-aging and anti-inflammatory affect on the body.
No matter what reason you like to eat blueberries, putting them into a great batter to create fluffy muffins is a no brainer!
Blueberry Sour Cream Muffin Lemon Surprise
After finely chopping the lemon zest, put the zest and sugar into a small bowl.

Rub the lemon pieces between your fingers with the sugar to help release the oils and then set aside.
Yes, my hands are dry because I washed dishes without gloves and then buried my hands in the sugar. I used lotion and softened them back up before I went to bed.
I thought I would share that just in case you wanted to know that I was taking care of my hands. (smile)

Make sure when you cut the yellow part of the lemon skin off that you do not also cut off the bitter white part. Yes, you can use a zester, but sometimes I just like to do things the old fashioned way.
You will be left with a naked lemon, but it doesn't mind.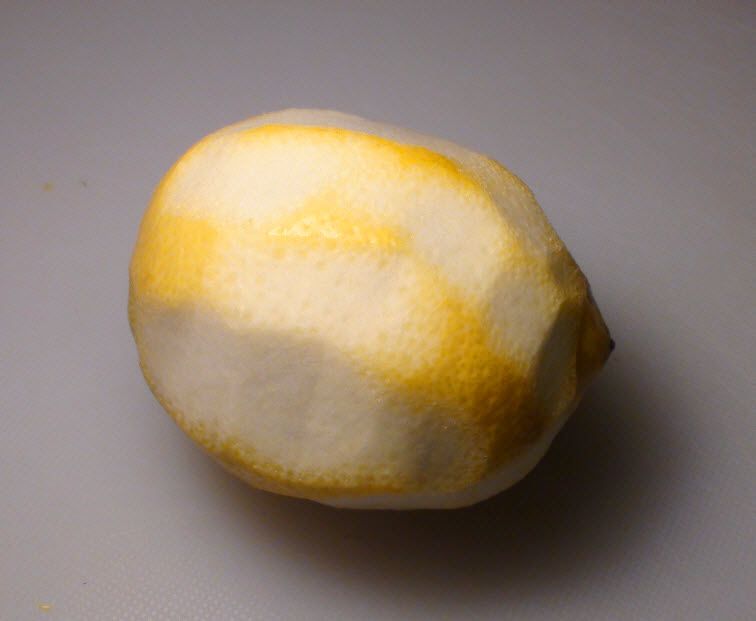 Wash the blueberries under running water in a strainer. Set aside to drain off all the excess water while you mix the other ingredients.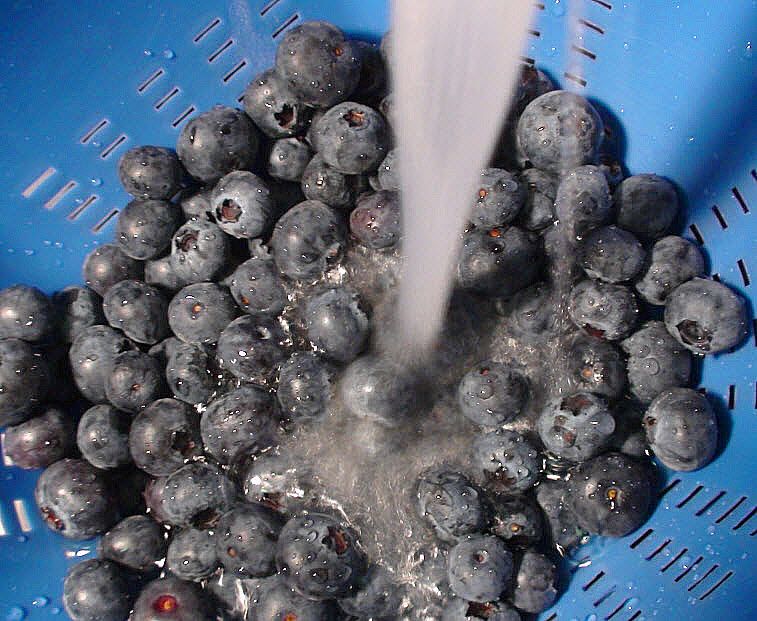 Add 2 eggs to the mixing bowl.

Beat well.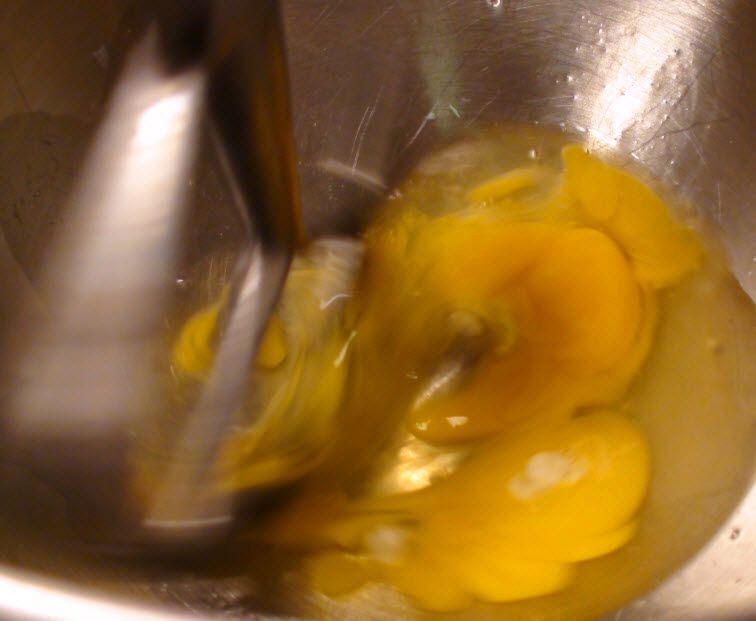 In a separate bowl, add the flour, baking soda and…

Salt.
Sift them together or stir with the end of a knife to make the ingredients fluffier.
I know it sounds crazy, but hey, it works.

Add the sugar-lemon zest to the egg mixture and continue beating.

Add oil and vanilla. Mix well.

Alternately add sour cream and…

dry ingredients into the beaten egg mixture.

Mix well.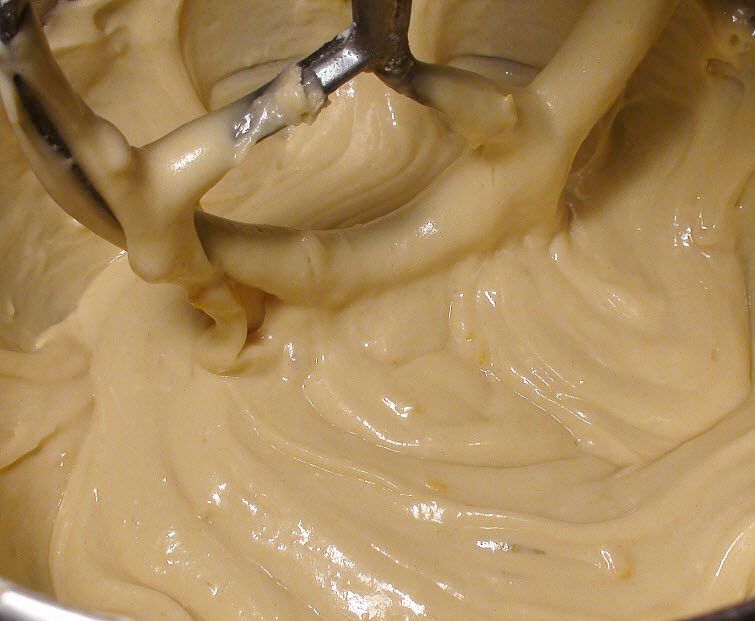 Add 1 tablespoon flour to blueberries and shake until well coated.

Gently fold the blueberries into the batter.

Fill the prepared muffin cups 3/4 full and place in the preheated oven for 25 minutes.

While waiting, wash the dishes, mixer and the rest of the kitchen especially if you dropped the open bag of flour on the floor causing it to puff a big white cloud that settled on everything.
Yep.
Don't ask…just start washing.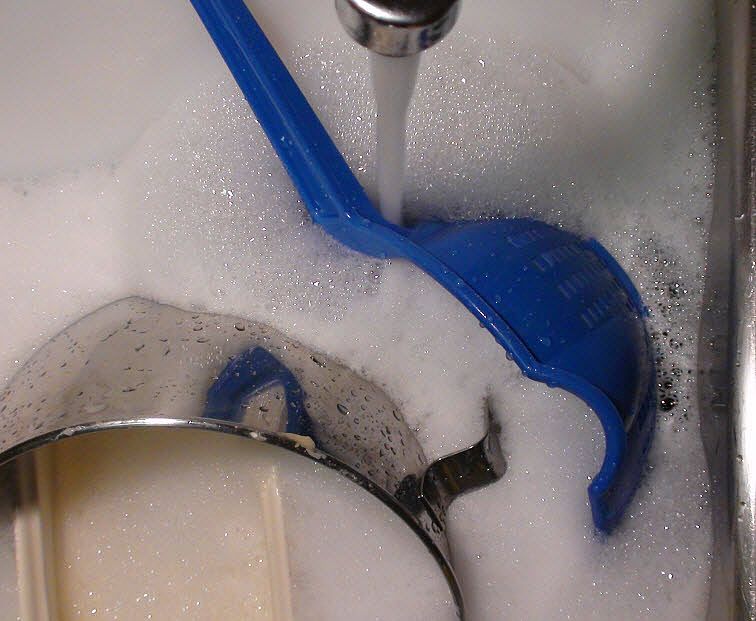 Before you know it, the muffins will be thoroughly cooked.
Alyssa prefers the muffins without butter, but I love to add a little butter and watch it melt all over.

I almost couldn't take pictures because I wanted to eat the muffins right then, but I practiced self-control.

The smell of hot blueberry muffins with a hint of lemon filled the air.

I totally forgot about the earlier flour fog.

Soft.

Bursting with flavor.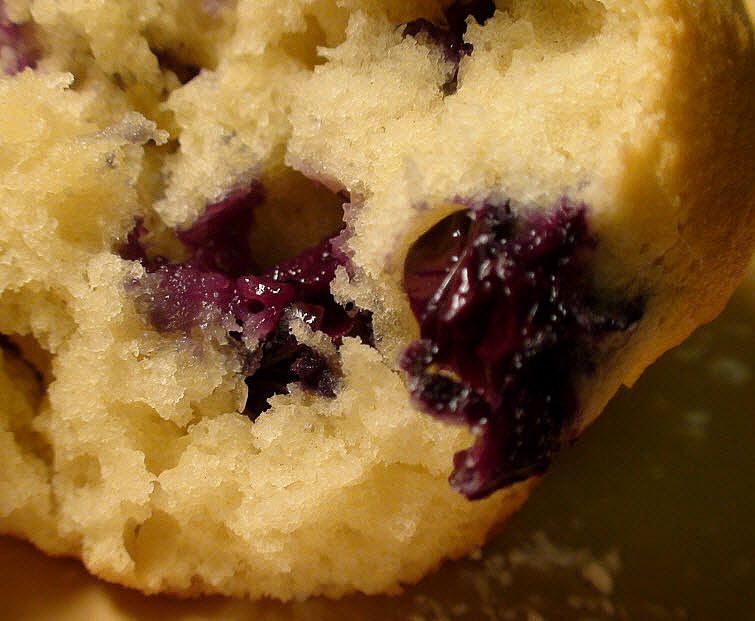 Are you going to come over soon because I don't know if I can practice much more self-control.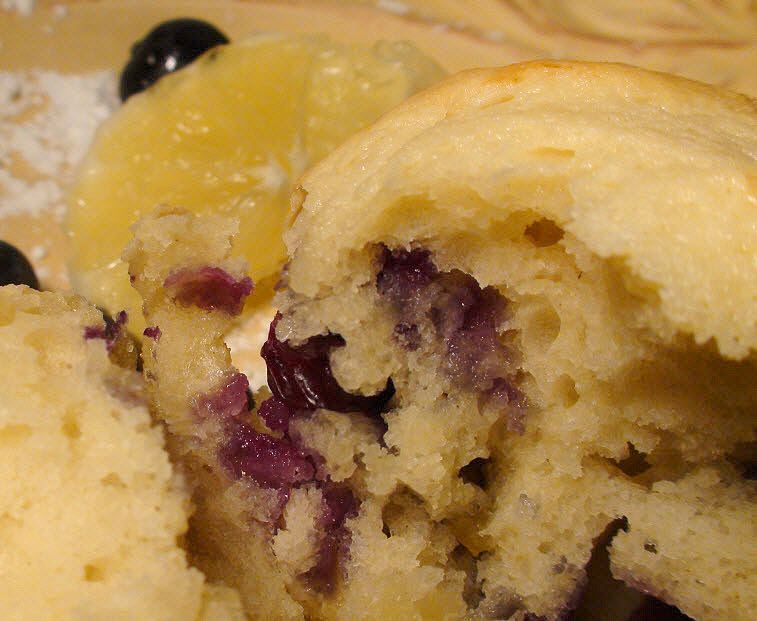 (bite)
Oh…my…goodness…this…tastes….delicious.
Mmmmmmmmmmmmm….
Blueberry Sour Cream Muffin Lemon Surprise
Yield: 14 muffins
Ingredients
Zest of 1 medium lemon
1 cups white sugar
2 eggs
1 cup vegetable oil
1 teaspoon vanilla extract
2 cups all-purpose flour
1/2 teaspoon salt
1/2 teaspoon baking soda
1 cups sour cream
1-1/4 cups blueberries
1 tablespoon flour
Directions
Preheat oven to 400 degrees F.
Rinse blueberries and let drain.
Line 14 muffin cups with paper muffin liners or grease 14 muffin cups.
In a small bowl, mix the lemon zest and sugar together. Rub the lemon pieces a little to help the oil release into the sugar. Set aside.
In large bowl, beat eggs.
While beating, gradually add sugar.
Continue beating while slowly adding oil.
Stir in vanilla.
In a separate bowl, stir together flour, salt and baking soda.
Alternately add dry ingredients and sour cream into the beaten egg mixture and mix well.
Add 1 tablespoon of flour to the blueberries while in the strainer. Shake and coat the blueberries.
Gently fold the blueberries into the batter.
Fill prepared muffin cups almost to the top edge with batter.
Bake in preheated oven for 25 minutes. Insert sharp knife or toothpick to check for doneness.
Testimonials:
6/26/2011 @TBeads on Twitter said, "@TheRedheadRiter The blueberry sour cream lemon muffins are divine!! Thanks!"