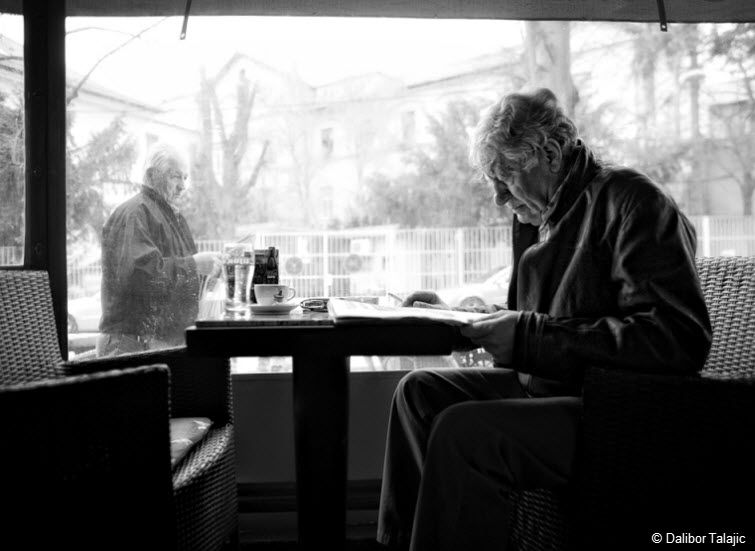 Image: Dalibor Talajic

One day a man's wife died and while sitting at the usual breakfast spot reading the paper, the husband was saddened beyond words knowing that she would never grace the seat across from him again.
The wife would never again ask the waiter to put the pancake syrup on the side plus an extra dish of it.
There wouldn't be little text messages that said, "I love you."
Anniversaries would come and go without her elaborate dinners or thoughtful gift. He should have remembered to get her a gift because it was one of the most important days to her. Now he recognized that it was also the most important day to him.
The husband wouldn't be able to talk to his wife and open his heart knowing that she would never tell anyone else his secrets.
He wasn't going to have the opportunity to reach down and hold his wife's hand as they walked side by side. Why didn't he do that more often?
The husband didn't tell his wife very often or sincerely that she meant the world to him and now she's not in the world. It is too late for him to say all those unexpressed words. Those are the thoughts in his mind as he sits alone at breakfast reading his paper with the world going on around him.
Sometimes the people that mean the most to us are those that we take the most for granted. Unfortunately, sometimes they go away because we ignored them and took them for granted too long or life happens and they pass away.
Don't let another day pass without letting the important people know that you love them, cherish them and need them in your life.
Just because your parents get older, your dog gets arthritis, your friend is a messy housekeeper, or your spouse snores like Fred Flintstone, you love them anyway and you want them around.
You enjoy their presence in your life because they are worth it.
You are worth it too.
We are all worth the effort to look past the flaws. Everyone has some characteristics that need a little work. That's why we should have patience with one another.
Regret is a gut-wrenching emotion. I'm sure the husband eating breakfast alone wishes he had expressed his feelings of gratitude more often to his wife. It is too late now and that's a hard lesson to learn. Hopefully, you won't learn the importance of expressing your love and thankfulness while you're sitting alone at breakfast.
"Regret for the things we did
can be tempered by time;
it is regret for the things we did not do
that is inconsolable."
~Sydney Smith~