Salt.
I love the taste of salt.
Women love to curse salt for making them bloat like bullfrogs on a summer night in the country. Salt regulates the fluid balance of the body, so too much salt makes women look a little puffy. I'm actually a little different than most people and their salt intake. I don't have a lot of salt in my body, so I'm able to eat more of it than the average person. That isn't a problem at all because I love salty stuff!
Anyway, Motoi Yamamoto uses salt in his art. Actually, salt is his art! Salt is a symbol of purification in Japanese culture. After the death of his sister to brain cancer, Motoi Yamamoto started creating intricate patterns on the floors of large structures. These labyrinth patterns are part of his process in healing and coping with her loss.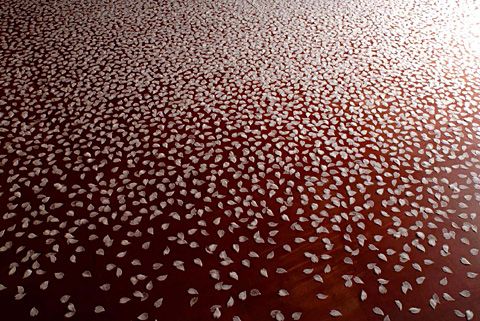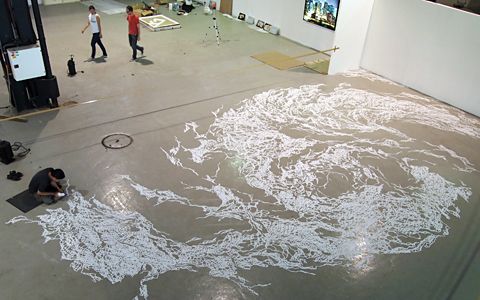 Amazing isn't it?
It isn't like anything else I've ever seen. I think he might be one of the most patient men on the planet!