The whole purpose of planting a tree is to have it grow big and beautiful. However, before the Spring arrives, we prune back branches leaving exposed wood where a branch used to grow. Usually we do this type of pruning for aesthetics to enhance the natural form or to stimulate flowering and fruit growth.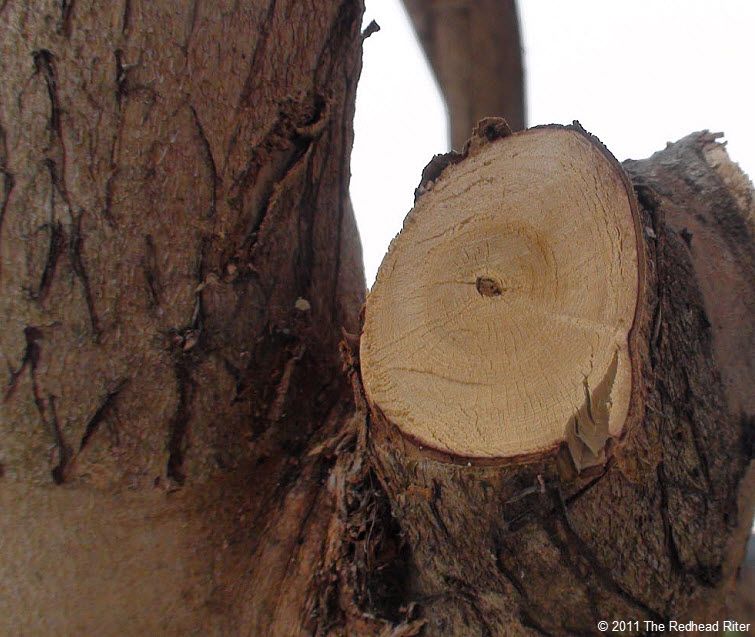 The health of the tree is also a reason for pruning. Getting rid of damaged or diseased wood can save the life of the tree. Sometimes the branches have been growing for years and once removed, there is a large area exposed which shows the lines of seasonal growth inside the tree.
Pruning is a tough job and if the saw slips, it can cause a jagged edge or extra chunk of wood to be removed.
In time, however, the wood heals leaving behind gnarly scars. These areas never look the same after they have grown over. Each is distinct with intricate bark patterns even if there are several on the same tree.
Besides pruning, there are other natural elements such as birds and weather that cause the tree to become scarred. The regrowth and healing is sometimes quick and sometimes it takes quite a long time to recover from the removal of the limbs. However, pruning is necessary.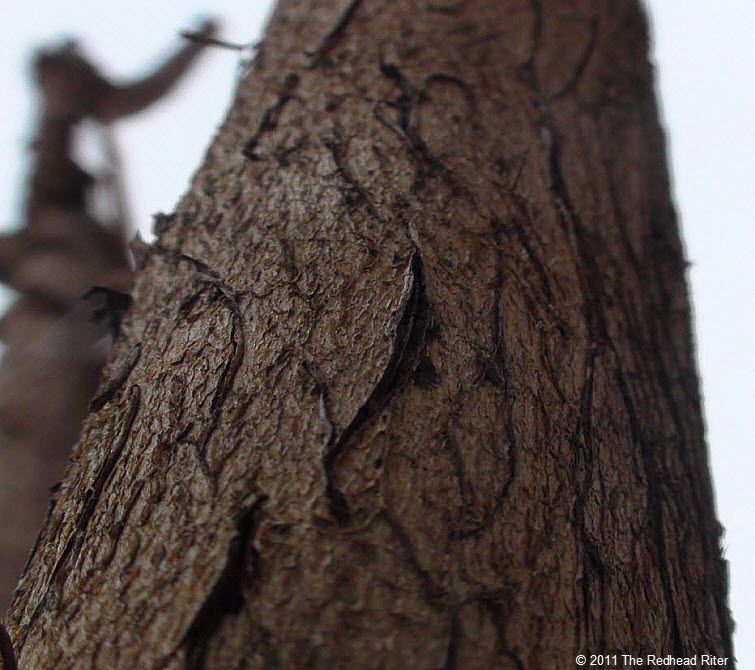 These knots of scarred wood add character and is the exact kind of lumber I look for when building furniture or doing projects. I like how the scars and knots play with my imagination. I also think that the knobby wood adds to the beauty of whatever I've created.
We are like the tree.
The storms of pain and hard experiences thrash us about leaving behind scars, knobs and knots. With the right attitude, a lesson can be learned from the trials. That knowledge makes us more beautiful and prunes our souls towards becoming a wise, compassionate and selfless person.
Pruning is painful and often very harsh.
Even if the knots left behind after the healing are large, they are marks that prove you have lived…
Loved with every fiber of your body.
Given until the last drop of energy.
Comforted another when your soul cried with exhaustion.
Completely and totally lived.
That makes all the knots worth it.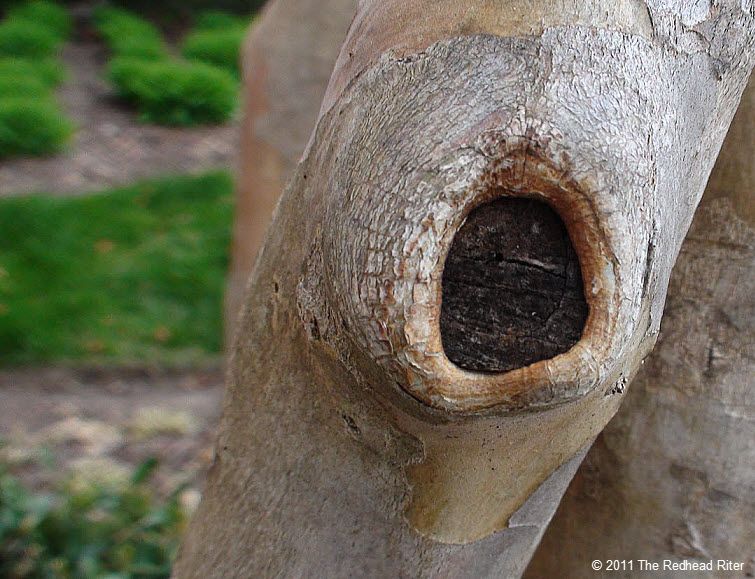 Can you relate with the gnarly tree?
Do you have any knots?
What has life pruning taught you?