Ever since I was born, I think I have craved sugar. When I was diagnosed with diabetes, I still craved sugar and actually revolted against changing my diet for quite a while. I would eat "like usual" which caused me to pass out when I pigged out on sugar. Not a good thing to do!
Just for the record, it is a heavenly sleep when you overdose on sugar.
As you are well aware or maybe not, Monday, January 17th is my birthday and it is almost over. However, it was a fantastic morning and evening. The middle of the day that was spent while I was working wasn't so great, but I'm thankful that I have employment which pays the bills.
Anyway, I always try to be nice, kind and sweet. I attribute a whole bunch of it to all the sugar I've consumed over my lifetime. I've been sugared which is like being pickled, but in a better way. Now I eat healthier and avoid excess sugar, fried foods and carbohydrates, so obviously it is my sugared past that has made me sweeter.
However, my daughter knows how much I love the granular stuff and that when it is coursing through my veins, I have a supreme high. Really, it does COURSE THROUGH MY VEINS. Most of the time she deprives me of the sweet white stuff that isn't good for me, but since today is my birthday, Alyssa wanted me to splurge…
So she brought home…
Belgian Chocolate Hazelnut Cheesecake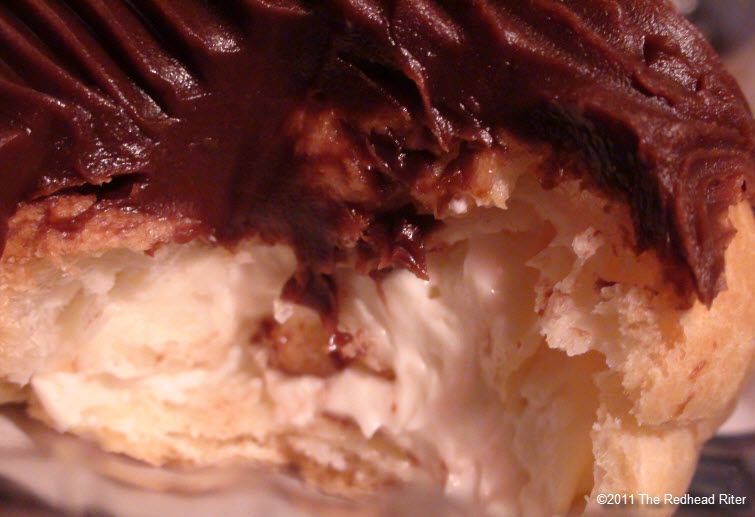 I couldn't believe it and felt that my eyes were fooling me. It was surely too good to be true.
Was I dreaming?
No, the visions of heavenliness was for real and then she said the magic words…
"Eat some of each one."
Sounds like music even now that I'm just writing about it!
So I did eat a bite of each yummy dessert and a few extra bites of the cheesecake.
While I was eating, it hit me that I'm like the top of this dessert…
Very white, sweet and fluffy like the whipped cream with a cherry on top!
Yes, I've had a great day and too much sugar since I'm now comparing myself to whipped cream. The day and the sugar has been lovely. I was remembered by my family, real life friends, lots of Twitter friends, emails, hundreds of Facebook friends who wrote posts and notes AND my BlogFrog community gave me a virtual online party during a live chat. ! I feel so cared for today!
From the very bottom of my heart, I want to say THANK YOU to everyone for caring, remembering and loving me. Well, not everyone loves me, but you know what I'm trying to say…But if you do love me, I love you too and that's not just the sugar talking.
Can I have more sugar tomorrow so that I can feel this euphoric?
Please!