I vividly remember the day that I was diagnosed with diabetes and the hodgepodge of emotions that shot through my body like a searing hot volcanic eruption. Everything from rage, anger, sadness, depression, agitation and fear coursed through heart and mind.
I wanted to run out of the office and scream unceasingly in the street. Instead I sat staring at the doctor and eventually cried.
Another disease felt like another life sentence or punishment.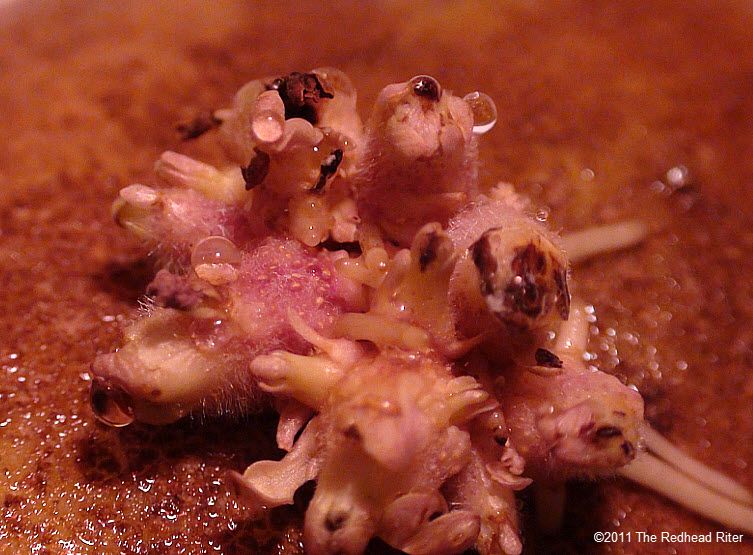 For the next two years, I continued to eat exactly like I had always eaten – lots of sugar and white carbohydrates that convert to sugar.
Delicious!
Then one Sunday afternoon, we went to have dinner with Mom who was serving my favorite meal…spaghetti with garlic bread.
When I sat down at the table, there was a niggling thought in my head that said, "You shouldn't have all that pasta and you know it."
I shoved it over one of the cliffs in my mind where it spiraled to the bottom, sank to the bottom of the ocean and drowned.
Mom served me a plate piled high with fat spaghetti noodles, lots of meat sauce and a huge piece of garlic bread.
Each bite was better than the last.
When Mom got up to start serving seconds, I gladly passed her my plate for more.
After the meal was over, I sat on the couch and shortly thereafter because of all the sugar in my body, I had an insulin reaction and passed out.
Completely.
When I awoke, I obviously didn't feel very healthy and my whole family was quite angry that I had pushed my body over the edge.
I don't do that any more.
Certain foods are excluded or limited in my diet now. Sugar, jelly, jam, bread, all white flour products, rice, pasta and potatoes.
To prove that I really don't eat that stuff all the time, I decided to show you the the kind of potatoes that can be found in my kitchen.
See.
I told you.
Just because I purchase them doesn't mean that I eat them.
Yep, I've been good, but I still think they are kind of pretty.
A wise man should consider that health
is the greatest of human blessings,
and learn how by his own thought
to derive benefit from his illnesses.
~Hippocrates (460 BC – 377 BC)~